'Power Book II: Ghost' Starz Just Revealed New Details About Season 2
Starz has kept details about Season 2 of 'Power Book II: Ghost' under lock and key. Now, the network is revealing new details about what fans can expect to see next.
Power Book II: Ghost, the first spinoff in the Power Universe, debuted in late 2020 to rave reviews. The drama series follows 18-year-old Tariq St. Patrick (Michael Rainey Jr.) as he tries to settle in a new phase of his life following his father, James "Ghost" St. Patrick's (Omari Hardwick) death and his mother, Tasha St. Patrick's (Naturi Naughton) incarceration.
Per the terms of his father's will for his inheritance, Tariq enrolls in a prestigious university and is then forced to juggle his coursework, the trials of being a college student, and finding a way to pay for his mother's expensive defense attorney.
Following his father's footsteps, Tariq begins selling drugs for the notorious Tejada family, who gets him entangled in a web of danger and betrayal. The second season of Power Book II: Ghost is currently filming in New York City, and Starz just released new details about the upcoming season.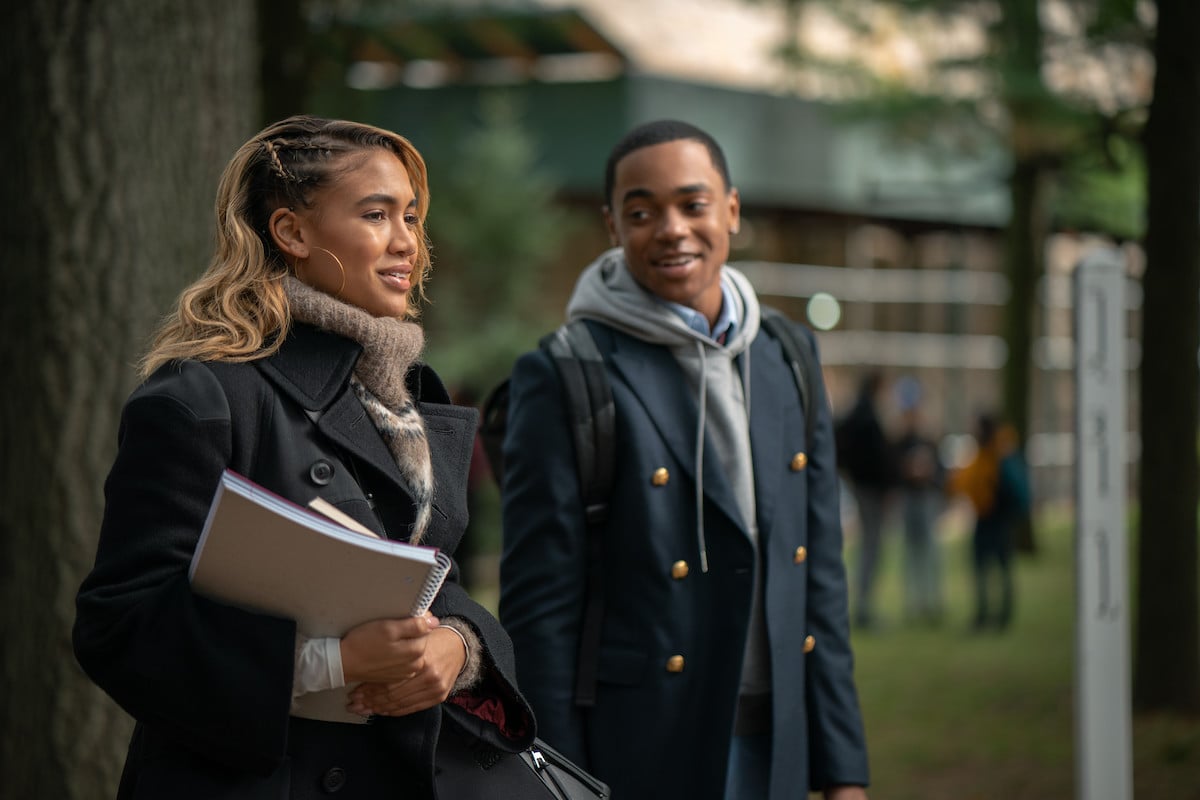 What is the 'Power Book II: Ghost' Season 2 release date?
The second season of Power Book II: Ghost has been filming in New York City since January 2021. However, Starz has not yet announced a release date. "The truth is, COVID 'f-ed' up our first season in terms of how we were going to originally release it," Shane Johnson who plays Cooper Saxe in the Power Universe told Tea with Tia on Instagram Live. "We did five and five, and that was never the design. But because of COVID we got shut down for, like, five or six months."
However, if we consider when the first season of the series premiered last year and the upcoming debut of Power Book III: Raising Kanan, fans can assume that the second season of Power Book II: Ghost will debut in September 2021.
Starz just revealed new details about 'Power Book II: Ghost' Season 2
Thankfully, Starz isn't leaving fans hanging completely. They've already announced that actors Redman, Chicago Med star Jeff Hephner, and Daniel Sunjata have joined the cast for the second season. Now they've announced that several actors have been upped to series regulars on the show.
Paton Ashbrook who stars as U.S. attorney, Jenny Sullivan, Berto Colon who stars as incarcerated Tejada patriarch Lorenzo Tejada, and Alix Lapri who stars as Yale student Effie Morales have been upped to series regulars for the sophomore season of Ghost.
This means that things are about to get a lot more complicated for Tariq and the Tejadas, especially since Sullivan will be investigating Stansfield University professor, Jabari Reynolds' murder, Lorenzo has become increasingly less confident in Monet (Mary J. Blige) capabilities and Effie is in direct competition with Tariq.
'Power Book II: Ghost' will focus on Tariq's school in Season 2
With so much happening in Tariq's world, things are bound to explode. "Where we had begun an encroachment of his drug life into his school life with the incidents that took place in episode 8 with the attempt on his life and the body in the pool, now his whole drug life is crashed into his campus life in a real way," Power creator Courtney A. Kemp told Entertainment Weekly. "And Tariq definitely feels like he's walking around as a ticking time bomb. His relationships are going to get more complicated, and while that's all happening, he's still got a love life."