'Power Book II: Ghost': Tariq Will Have to Deal With the Consequences of Murdering Jabari in Season 2
In the first season of Power Book II: Ghost, Tariq St. Parick (Michael Rainey Jr.) made some dire choices in an effort to protect himself and his family. However, those choices are starting to come back to him. In the first season, Tariq's college adviser, Jabari Reynolds (Justin Marcel McManus) began prying into his private life. He uncovered the truth about Tariq's secret life as a drug dealer.
In an effort to keep Jabari quiet, Tariq and Cane Tejada (Woody McClain) lure him into the woods and Tariq kills his adviser where he stands. Though this may have solved Tariq's problems at the moment, in season two of Ghost, Jabari is coming back to haunt him.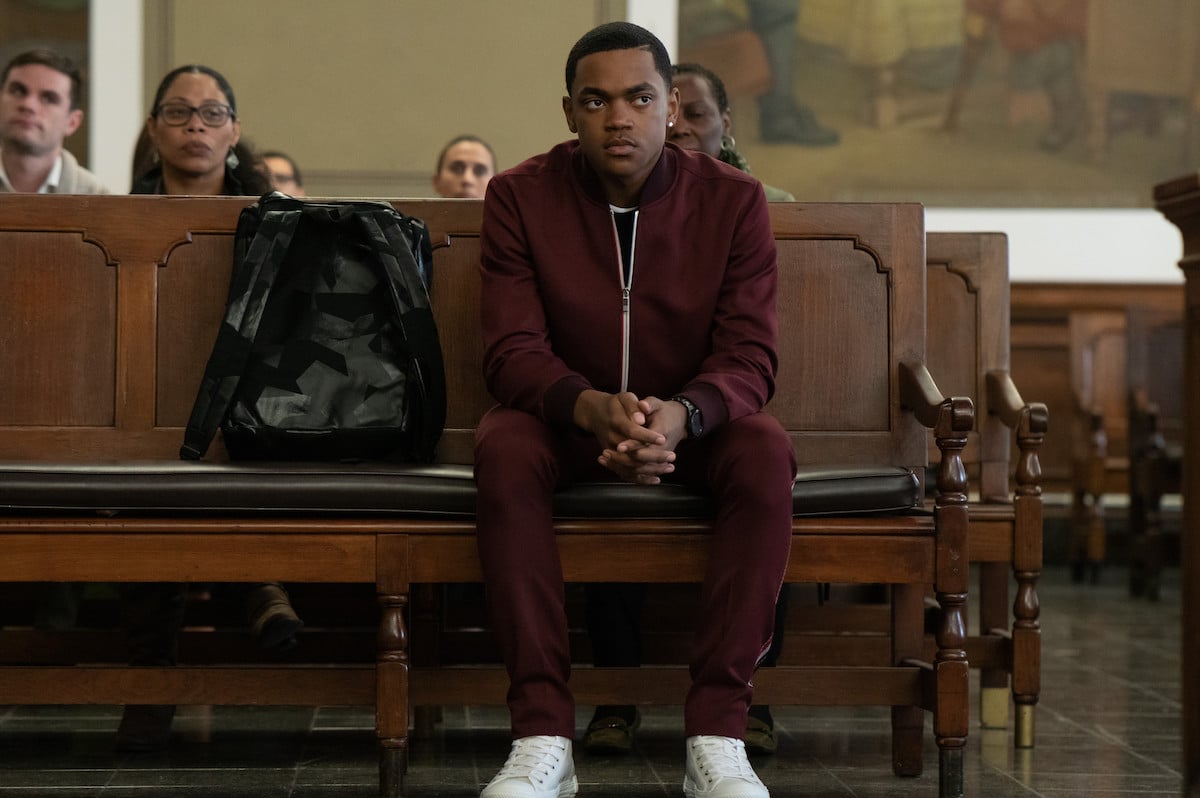 When will 'Power Book II: Ghost' Season 2 premiere?
Though the new season of Power Book II: Ghost began filming in NYC back in January 2021, Starz has remained quiet about the release date until recently. It appears that the new season of the acclaimed drama will premiere in November 2021. When it does, Tariq's life is going to be even more chaotic than it was in the first season.
Tariq will have to deal with the consequences of murdering Jabari in 'Power Book II: Ghost' Season 2 
Now that Tariq has pulled the trigger and taken out Jabari for prying into his double life, things are going to get much more intense for him. Power creator Courtney A. Kemp has revealed that Jabari's death is going to have a "big response" on campus and Tariq is going to be feeling the pressure.
"Where we had begun an encroachment of his drug life into his school life with the incidents that took place in episode 8 with the attempt on his life and the body in the pool, now his whole drug life is crashed into his campus life in a real way," she told Entertainment Weekly. "And Tariq definitely feels like he's walking around as a ticking time bomb." In fact, Rainey explained that his character is more affected by murdering his professor than he originally let on.
"It will affect Tariq because everything Tariq does affects him," he told EW. "A lot of things that he does, it's more because he has to do it just to survive. It's definitely going to mess with him. Nobody really wants to kill, so he's definitely going to have to learn to live with that."
Michael Rainey Jr. says Tariq had no choice but to kill Jabari in 'Power Book II: Ghost'
Though this one choice has seemingly changed the trajectory of Tariq's life forever, just as things shifted when he murdered Ghost, Rainey says his character had no choice, especially when it came to proving himself in from of Cane.
"Tariq had to be the one," Rainey told Entertainment Weekly. "One, because he couldn't just let his professor live after Cane did what he did. The professor just seeing him involved with Cane, even though he knew prior to that, wouldn't be a good look for him, so he definitely had to just finish the job. You can't leave those loose ends out there in the business that Tariq is in. He had to get rid of the liabilities. I feel like he didn't want to do it, but he had to do what he had to do. It always comes down to that."
As we know in the Power Universe, all actions have consequences.