'Power Book II: Ghost': Tariq Will Be Forced to Team up With Some Unlikely Allies in Season 2
Power Book II: Ghost Season 2 will premiere on Starz in November 2021. Tariq St. Patrick (Michael Rainey Jr.) has been trying to walk the line between his life as a college student and a drug dealer. However, as he learned from his later father James "Ghost" St. Patrick (Omari Hardwick), juggling a double life is nearly impossible.
Now that Tariq is deeply embedded with the Tejada crime family, and at the mercy of matriarch Monet Tejada (Mary J. Blige), he will be forced to turn to some unlikely allies for support.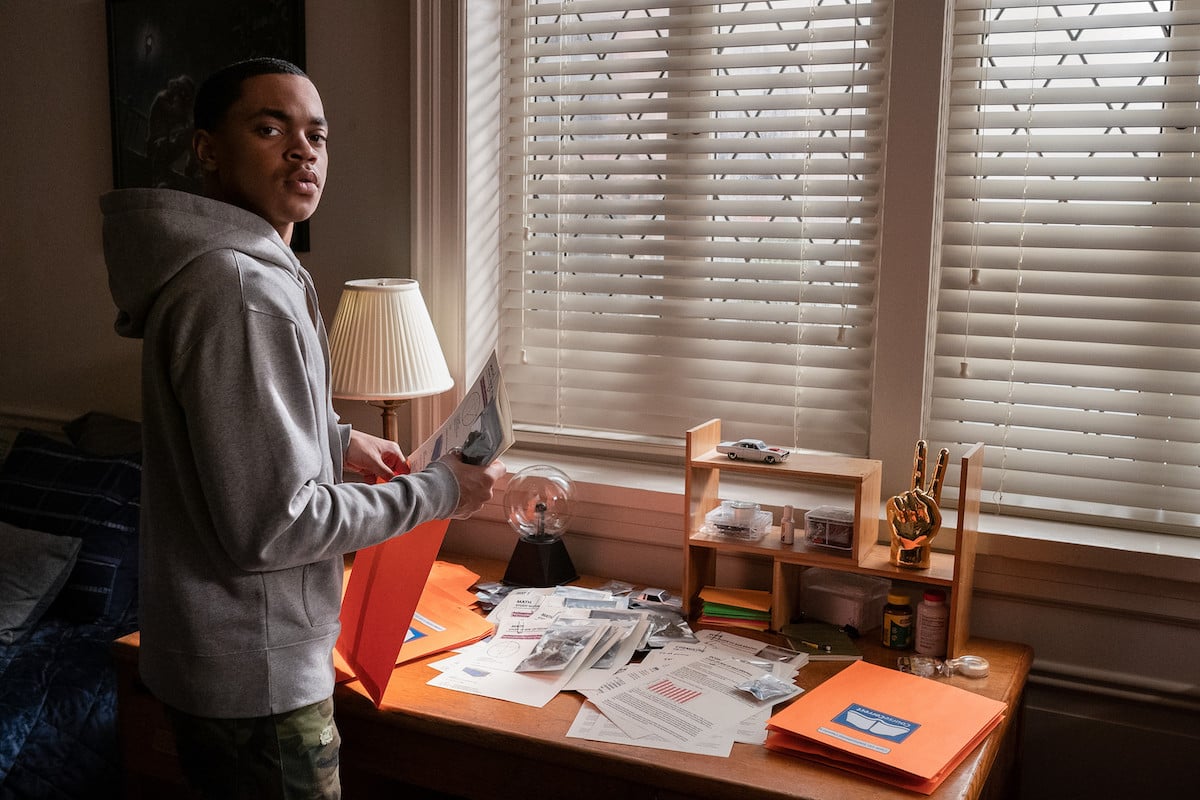 Tariq's world is on the verge of imploding in 'Power Book II: Ghost' Season 2
At the end of season 1, Tariq killed his college professor Jabari Reynolds (Justin Marcel McManus.) This murder will cause the two worlds that Tariq has carefully built to begin collapsing onto one another. The death of a professor on campus will have the police swarming.
"Where we had begun an encroachment of his drug life into his school life with the incidents that took place in episode 8 with the attempt on his life and the body in the pool, now his whole drug life is crashed into his campus life in a real way," Power creator Courtney Kemp told Entertainment Weekly. "And Tariq definitely feels like he's walking around as a ticking time bomb. His relationships are going to get more complicated, and while that's all happening he's still got a love life."
RELATED: 'Power Book II: Ghost': Tariq and Brayden May Have Some Major Competition in Season 2
Tariq will team up with some unlikely allies in season 2
Tariq has no safety net. His mother, Tasha (Naturi Naughton) has been placed in witness protection where she's unavailable, so he must turn to other nefarious choices for help.
"He turns to those wielding power and influence: Davis MacLean and his new partner, Cooper Saxe, as well as Rashad Tate," the Starz press release reads via TV Line. "All of these options come with a steep price."
With Cane Tejada (Woody McClain) on the outs with his family, Monet may begin to rely more heavily on Tariq which will undoubtedly force him into a precarious position.
Will Tariq kill Lorenzo and Monet in 'Power Book II: Ghost' Season 2?
In the first season of Ghost, Tariq teamed up with the Tejadas to earn money for his mother's defense. However, now that Tasha is free, it's likely that the college student will be looking to sever that alliance. As we all know from watching Tariq's father Ghost in Power, getting out is nearly impossible.
Therefore, some fans believe that the Stansfield University student will be forced to kill Monet and her husband Lorenzo (Berto Colon) to escape their twisted web.
"As for Tariq, even though his dumba** choose to enter the game through will and manipulation, I feel that he will want out the game toward the end of Power and he will have to take out Monet and Lorenzo Tejada to do that, since they basically own him and he's their main moneymaker right now," a Redditor speculated via Express.