'Power Book II: Ghost': Tariq Will Be Dealing With Betrayal in Season 3
Tariq only trusts as handful of people on 'Power Book II: Ghost' but in season 2 he will be dealing with betrayal.
Filming for the third season of Power Book II: Ghost is currently underway in New York. The series follows Tariq St. Patrick (Michael Rainey Jr.) as he tries to navigate his life as a college student and a drug dealer. Thus far Tariq has learned that he can only trust a couple of people, which include his best friend Brayden (Gianni Paolo) and his lover Effie (Alix Lapri).
However, Brayden and Effie are keeping a dark secret from him.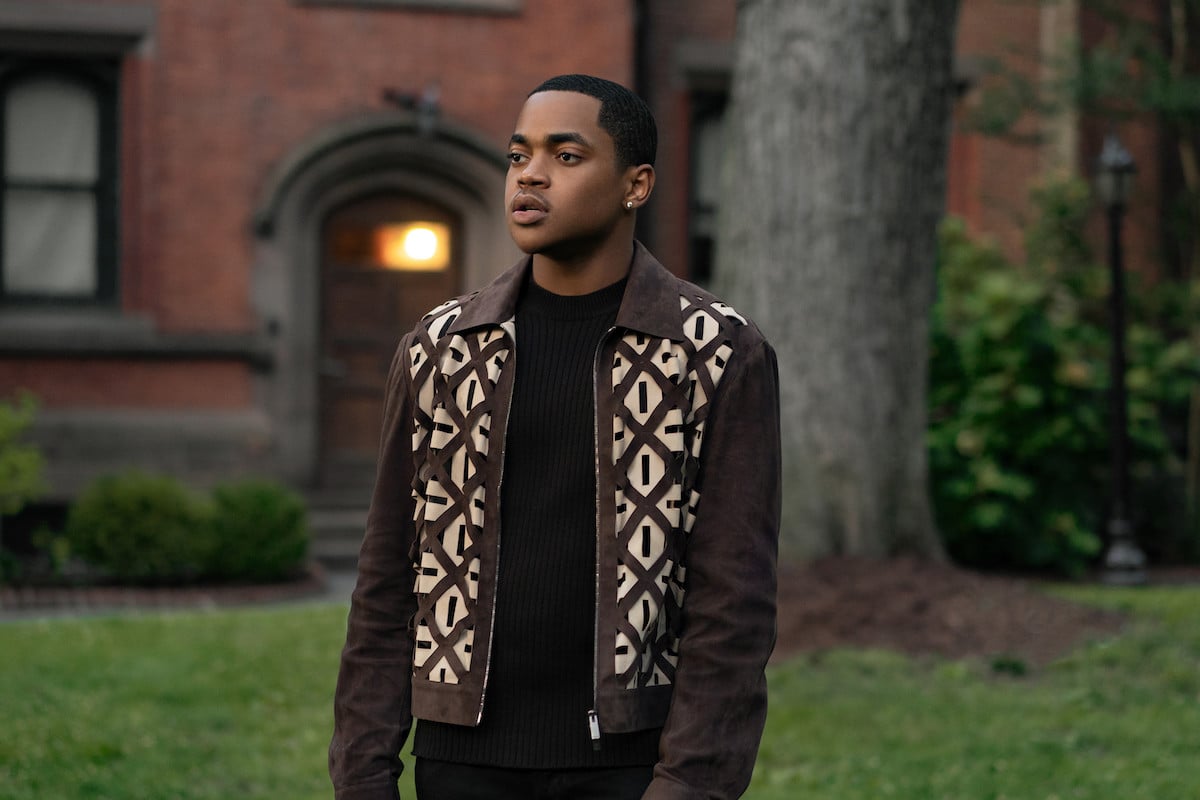 Tariq will be up against some major threats in 'Power Book II: Ghost' Season 3
As he should know from his father's demise, all good luck will run out eventually when you're dealing with the drug game. In the upcoming season of Ghost, Tariq will be dealing with some major threats from some of the people around him. Saxe (Shane Johnson) is supposed to be working in Tariq's best interest, but he's gone rogue, vowing to help his lover, prosector Jenny (Paton Ashbrook) put Tariq away for good.
Meanwhile, Cane (Woody McClain) still has not overcome his jealousy of Tariq. We're sure he'll plot to set him up again.
Finally, Effie has inserted herself back into Tariq's life romantically, but we know that at the end of the day, Effie is going to look out for herself above all others.
Tariq will deal with Brayden and Effie's betrayal in season 3
In the second season of Ghost, Tariq tasked his best friend Brayden with helping to get his ex-girlfriend Lauren (Paige Hurd) safely out of town. Lauren had found herself inadvertently wrapped up in Tariq's murder trial and she was going to be forced to testify against him. However, Effie and Cane Tejada (Woody McClain) wanted to shut Lauren up permanently, so they did making using Brayden to lure her and making it look accidental.
Now, Brayden and Effie have been left withholding that major piece of information from Tariq.
"It's going to be hard for them for all of them to hide one secret from Tariq," Rainey Jr. told PopSugar. "You know Tariq, he's smart, he's going to figure out something. He's going to get to the bottom of what he wants to get to the bottom of. So it's definitely going to be some up and downs in [those] relationships and that's one thing I'm excited to see: the rocky road that they're about to start. It's going to be crazy."
We're also certain that once he unpacks Brayden and Effie's betrayal he's going to become more ruthless.
Tariq will go through a major transformation in the upcoming season of 'Power Book II: Ghost'
For so long, Tariq has tried not to follow in his father's footsteps. However, he's slowly realizing that he's more like Ghost than he could have ever expected. In a recent Instagram Live, Power Universe creator Courtney Kemp explained, "A lot of you guys are constantly talking about Ghost coming back," she said. "Without going into super detail, what I will definitely say is that part of the reason why I started writing this show was about my father's death. The thing about that and what I'm really trying to demonstrate is that Tariq is Ghost on earth. Tariq is Ghost alive. He is learning things and changing before our very eyes. Tariq is growing into a man."
With mother Tasha (Naturi Naughton) it witnesses protection, and his estranged relationship with his uncle Tommy (Joseph Sikora) who is now in Chicago, Tariq's barely going to have anyone to turn to. "He's going to go through some changes," Kemp explained during an Instagram Live. "He's going to be really alone."