'Power Book II: Ghost': Tariq Will Be up Against Some Major Threats in Season 3
Power Book II: Ghost is one of the most enticing drama series on television. The Starz drama chronicles the life of Tariq St. Patrick (Michael Rainey Jr.) following the death of his father, James "Ghost" St. Patrick (Omari Hardwick). Though he's vowed to become nothing like Ghost, Tariq has found himself walking in his father's footsteps.
Over the first two seasons, Tariq has become more vicious and conniving, but in season 3 he will be up against some major threats.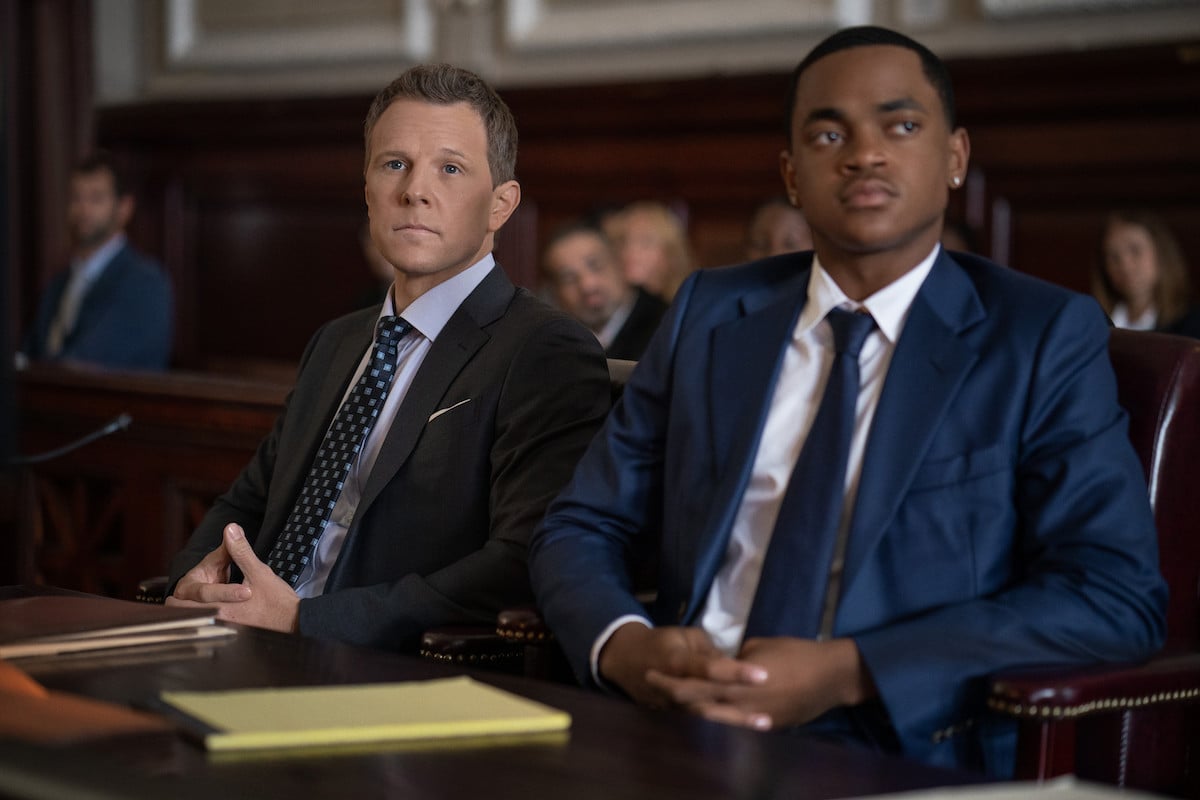 RELATED: 'Power Book II: Ghost': 50 Cent Offered Alix Lapri the Role of Effie on the Spot
'Power Book II: Ghost' Season 3 is currently filming in New York City
Though the season 2 finale of Ghost just aired at the top of the month, the cast and crew are already back to work in New York City filming season 3. In fact, filming was actually supposed to get underway just after the holidays, but amid the coronavirus (COVID-19) surge in New York City, things were severely delayed.
During an Instagram Live on Jan. 25, Power Universe creator Courtney Kemp chatted with LaToya Tonodeo who portrays Diana Tejada.  Kemp asked Tonodeo how her first day back filming was. The actor responded that everything went really smoothly. In a Feb. 8 Instagram Live, Kemp confirmed that she was present at the table read for the season 3 premiere, she also explicitly stated that filming had begun.
Hopefully, things will remain on track and the third season of Ghost will debut in late 2022.
Tariq will be up against some major threats in season 3
Though Tariq literally got away with murder in season 2, he's going to be up against some major threats in season 3. Saxe (Shane Johnson) is working with Tariq's attorney Davis (Clifford "Method Man" Smith). However, we just watched the former prosecutor vow to help his lover Jenny (Paton Ashbrook) put Tariq away for good.
While they have seemingly come to a truce, Cane's (Woody McClain) envy of Tariq knows no bounds. The college student was on trial because of Cane last season and we're sure the gangster's recklessness will get Tariq in hot water once more if Tariq doesn't get at him first.
Effie Morales (Alix Lapri) has always been a wildcard. It's clear that the Yale student has developed major feelings for Tariq, but so much of her past is still shrouded in mystery. However, we do know that at the end of the day, Effie will always choose herself.
Tariq will go through some major changes in 'Power Book II: Ghost' Season 3
Since Mecca (Daniel Sunjata) was killed before Tariq was able to get his hands on the $2 million dollars the informant promised him, the college student is still very much connected to the Tejada family and their business. However, now that he knows that his mother, Tasha (Naturi Naughton), and Yasmine (Paris Morgan) are safe together in witness protection, he has some room to be a bit more reckless and ruthless with his choices.
"He's going to go through some changes," Kemp explained during an Instagram Live. "He's going to be really alone."
As we know Tariq has always been wary of the Tejadas and the only people he has left to trust are Brayden (Gianni Paolo) and Effie. However, those two are hiding a very dark secret of their own about what really happened to Tariq's ex-girlfriend, Lauren Baldwin (Paige Hurd).
RELATED: 'Power Book II: Ghost' Season 3 Will Have a Major Tie to 'Empire'