'Power Book II: Ghost': Tariq's Love Life Will Get More Chaotic In Season 2
'Power Book II: Ghost' is all about Tariq St. Patrick as he juggles school and a growing drug empire, but it's also about his love life. He's a bit of a ladies man who's caught in a love triangle, but navigating it might get more complicated in season 2.
It's only been a few months since Power Book II: Ghost ended, but fans are already anticipating the next episode. The good news is that the folks over at Starz have another season coming. Power Book II: Ghost Season 2 is expected to air in 2021 and will pick up after the events in that bombshell finale.
The first season was all about Tariq trying to balance school and his rising drug empire, but also about his love life. He has three women vying for his heart and that'll likely continue in the second season of the show.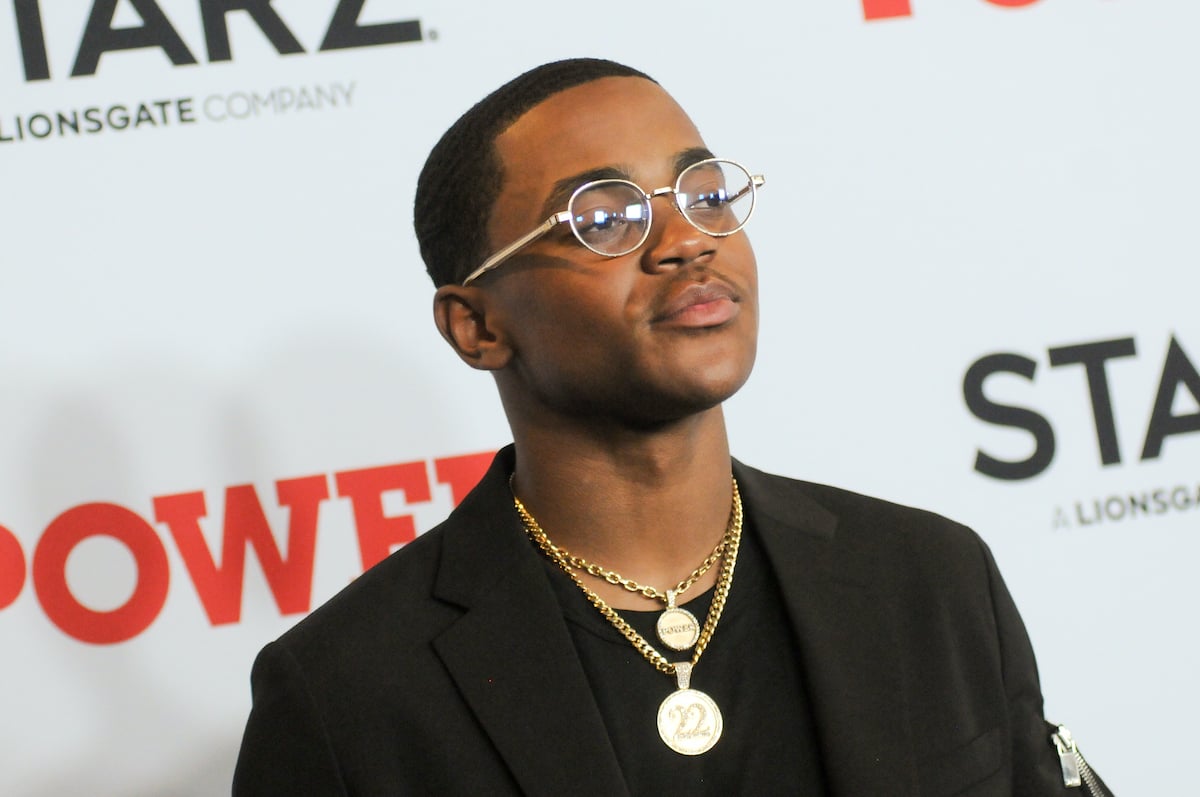 Tariq has a number of love interests in 'Power Book II: Ghost'
Now 18, Tariq has turned out to be just as smooth and charming as his father. Between his sweet talk and slick ways, he manages to captivate almost everyone who comes into contact with him. Lauren is impressed by his allure, but Tariq keeps her at arm's length to prevent her from potentially discovering his drug business. Diana is OK with who he is, but Tariq doesn't seem super into her, despite his claims otherwise. He seems to click the most with Effie, but with their off-and-on pattern, who knows what'll come of that.
'Power Book II: Ghost' Season 2 will continue his story, including the drama surrounding his love life
The show left off in January with Tariq murdering Jabari Reynolds after he tried to publish a book on his life. In an interview with Entertainment Weekly, Power creator and showrunner Courtney Kemp said season two will largely focus on the killing, but that's not all.
"Obviously Tariq has committed a huge murder and there's going to be a big response to that on campus," she said. "Where we had begun an encroachment of his drug life into his school life with the incidents that took place in episode 8 with the attempt on his life and the body in the pool, now his whole drug life is crashed into his campus life in a real way. And Tariq definitely feels like he's walking around as a ticking time bomb."
Additionally, Tariq will run into drama in some of his personal relationships, including his romantic ones. As Kemp explained, "His relationships are going to get more complicated, and while that's all happening he's still got a love life."
There's no official release date for Power Book II: Ghost yet, but fans have Power Book III: Raising Kanan to look forward to in the meantime. The series, which is a prequel built around Kanan Stark, is coming in the summer of 2021. So get ready.