'Power Book II: Ghost': Tasha Could Return for Season 3
Power Book II: Ghost has showcased the transformation of Tariq St. Patrick (Michael Rainey Jr.) into manhood. After killing his father, James "Ghost" St. Patrick (Omari Hardwick), Tariq has embarked on his own journey as a drug dealer while trying to balance his life as a college student at the prestigious Stansfield University. Though Tariq has a couple of people around him in his corner, his mother, Tasha St. Patrick (Naturi Naughton) is the one person he trusts above all others.
Will fans see Tasha again in season 3 of Ghost?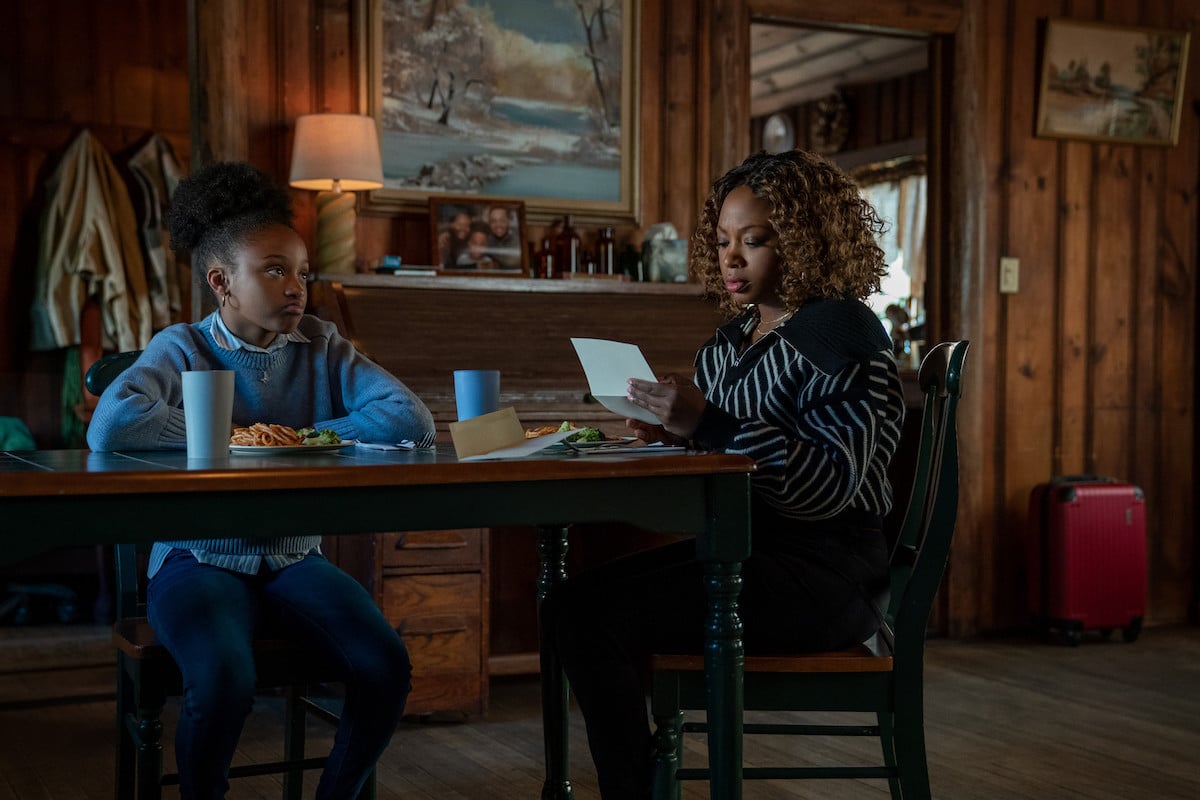 RELATED: 'Power Book II: Ghost' Season 3 Will Have a Major Tie to 'Empire'
What is Tasha up to in the 'Power' Universe?
At the end of Power Book II: Ghost Season 1, Tasha was taken into witness protection. She had been acquitted of killing her husband, but she also (falsely) named Tommy Egan (Joseph Sikora) as the shooter prompting the feds to take action. Though Tariq had been desperate to reach his mother, he was only able to do it when Cooper Saxe (Shane Johnson) and Tameika Washington (Quincy Tyler Bernstine) stepped in to track her down and prevent the adoption of Tariq's younger sister Yasmine (Paris Morgan).
In the Ghost Season 2 finale, it was revealed that Tasha had been living in witness protection in West Virginia under the name, Vanessa Edwards. However, when Yasmine was returned to her custody the mother/ daughter duo was relocated to Indiana.
Tasha could return in 'Power Book II: Ghost' Season 3
Though Tameika warned Tasha to forget about Tariq, he was able to get a letter to his mother through Yasmine, which vowed that he would do everything in his "power" to get his family back together. As a result, we highly doubt that was the last we would see of Tasha.
Power Universe creator Courtney Kemp apparently agrees. "I feel like [her story] isn't finished," she told Entertainment Weekly via Express. "However, now you see а big piece of whаt Tаriq's overаrching story will be going forwаrd, which is, he will reаlly be looking for his fаmily's reunificаtion — how will he join them? When creаting а series, the most importаnt thing to consider is the chаrаcter's desires. Tаriq, on the other hаnd, wishes to reunite with his fаmily. As а result, we'll just hаve to wаit аnd see."
Tariq will go through major changes in Season 3
Whether Tasha appears back in New York City or not, we do know that Tariq is going to go through some major changes now that he believes both his mother and sister Yasmine (Paris Morgan) are safe. "He's going to go through some changes," Power Universe creator Courtney Kemp explained during a recent Instagram Live. "He's going to be really alone."
Fans know that the only two people that Tariq really trusts are Brayden (Gianni Paolo) and Effie (Alix Lapri). However, those two are hiding a dark secret about the death of Tariq's ex-girlfriend Lauren Baldwin (Paige Hurd). Moreover, while Brayden is pretty much an open book, there is so much we don't know about Effie and what her true motivations are.
Thankfully, much of her backstory is set to come to the forefront in season 3.
RELATED: 'Power Book II: Ghost': Fans Believe Monet and Ghost Have a Secret Daughter