'Power Book II: Ghost': The Drama Series Has Several Key Themes
'Power Book II: Ghost' is the highly successful spinoff to the original show. However, the series which revolves around Tariq St. Patrick (Michael Rainey Jr.) has its own key themes.
Courtney A, Kemp, and Curtis "50 Cent" Jackson's Power Universe continues to explode. Following the success of the original series, Power, the producing duo have launched several spinoffs, including Power Book II: Ghost and the forthcoming Power Book III: Raising Kanan, Power Book IV: Force, and Power Book V: Influence.
Kemp has had the Power Universe mapped out in her head for some time. She always knew that James "Ghost" St. Patrick (Omari Hardwick) would die and that his son Tariq (Michael Rainey Jr.) would follow in his footsteps.
In fact every single spinoff has its unique key themes.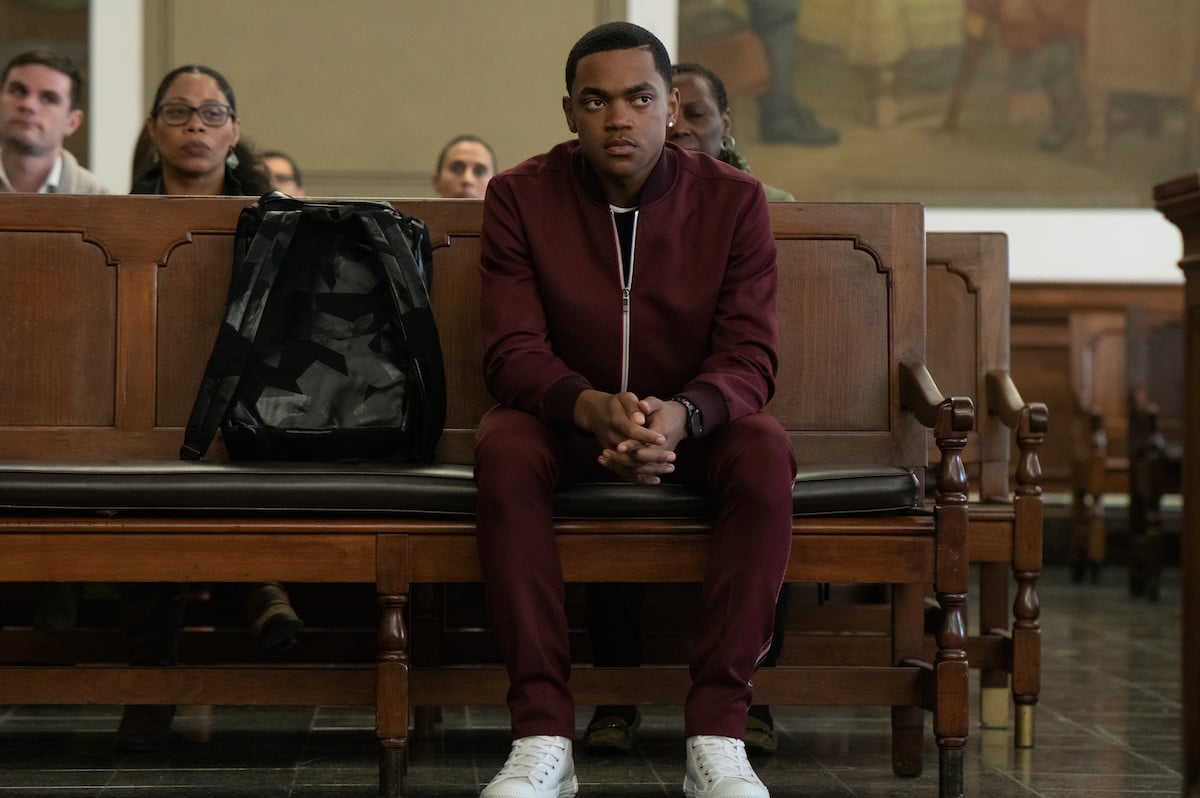 The release date for 'Power Book II: Ghost' Season 2 has completely shifted
Following the success of the first season of Power Book II: Ghost, fans have been desperate to see season 2. Season one of the show followed Tariq juggling his life as a college student and a rising drug dealer while trying to clear his mother's name as his father's murderer.
In the first season, we saw Tariq's ruthlessness and his rise and his dealing with the volatile Tejada family. Though fans want to see what will happen next, and filming has begun in New York City, Starz has not set a release date just yet.
"The truth is, COVID 'f-ed' up our first season in terms of how we were going to originally release it," Shane Johnson who plays Cooper Saxe told Tea with Tia on Instagram Live. "We did five and five, and that was never the design. But because of COVID we got shut down for, like, five or six months."
Tariq will deal with a lot of change in 'Power Book II: Ghost' Season 2
Though the schedule for the second season is still very much in the air, Kemp is giving fans hints at what we can expect. "Well, one thing I think I can say [in] season two, Tariq's class, the Canonical Studies class, moves into an ethics unit," Kemp told Deadline via Express. "So, next year, we will be exploring ethics, and I will leave it at that."
She also added that fans should expect to see Tariq get in deeper with the Tejaga family particularly Queenpin Monet (Mary J. Blige) and her vicious son Cane (Woody McClain).
 "In the second season, Tariq's journey with the Tejada family will get even more complicated — and more dangerous — as he begins to understand the man he's going to become," Kemp told TVLine.
'Power Book II: Ghost' deals with several key themes
Overall, the shows in the Power Universe revolve around their own central themes. Kemp explained the themes of Power Book II: Ghost, and they reveal so much about the show overall.

"We're talking about different kinds of power," Kemp told USA Today. "The power of a mother's love and the power of a son's devotion; the power of the state; the power of the federal government to regulate our behavior; the power of the ivory tower of academia; the power of sex and sexuality; the power of family."