'Power Book II: Ghost' Theory Explains How It Could Cross Over With 'Power Book IV: Force'
The best thing about the Power spinoffs is that there's plenty of potential for crossovers. Fans already got a taste of that when Tommy Egan showed up in the first season in Power Book II: Ghost, but that was just one instance. As the shows progress, more plotlines and characters are expected to converge. One of the latest theories is about Power Book II: Ghost Season 2 and how it could connect to the upcoming Power Book IV: Force.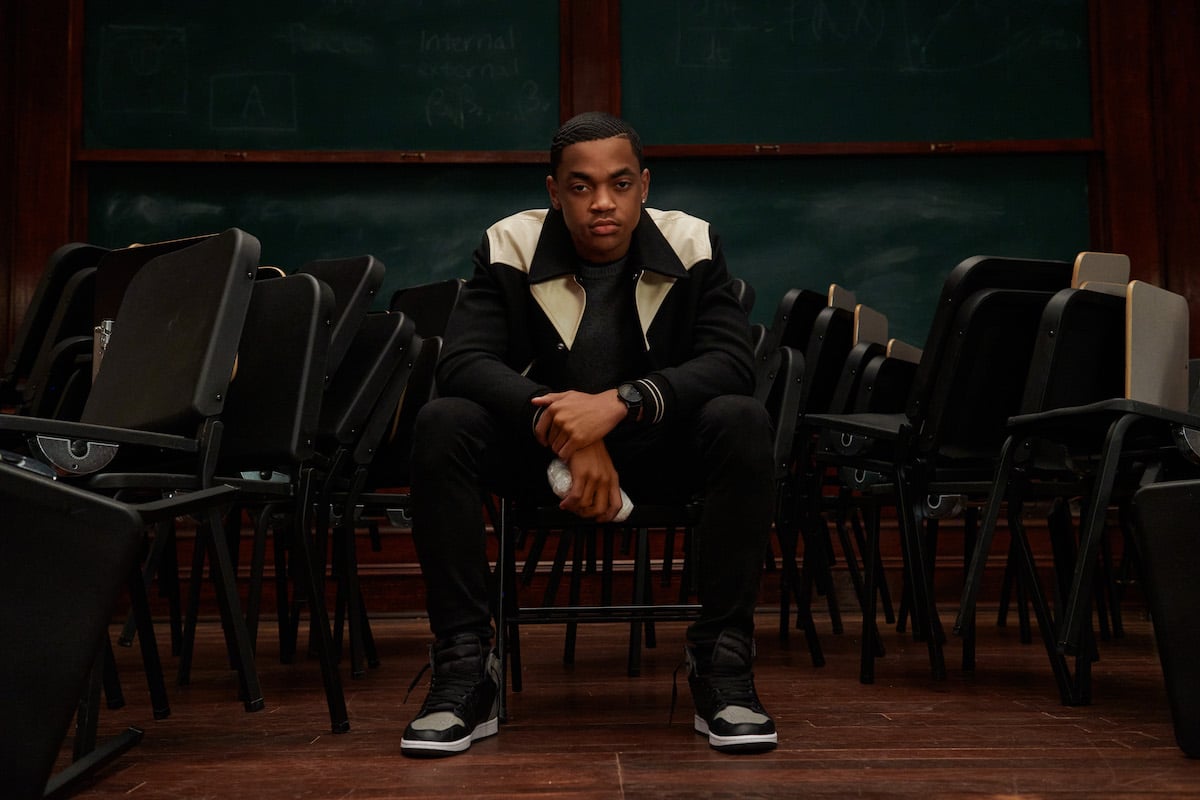 Tariq St. Patrick and Tommy Egan faced off in 'Power Book II: Ghost' Season 1
In Power Book II: Ghost Season 1, we watched Tommy go at Tasha and Tariq St. Patrick for attempting to pin Ghost's murder on him. Tariq made an offer to help Tommy fake his death in exchange for their lives, which he accepted. He was made to look like he died in a car crash before leaving New York for good. But his next steps remain a mystery.
"We know that Tommy is on his way to Cali and we know that [Power Book IV: Force] at least presently is being filmed in Chicago. But we don't know how much is filmed before he gets here and we don't know if he's gonna make it out of here," actor Joseph Sikora (Tommy Egan) previously teased during a live conversation on Instagram.
RELATED: 'Power Book IV: Force': Everything We Know About the Cast and Release Date
A new theory has emerged online
Tommy may think he's in the clear, but a new theory shared by MOVIE BOT says he'll be found out by Blanca Rodriguez, played by Monique Gabriela Curnen.
The theory stems from Blanca's name allegedly being listed on IMDb in the credits for the season 1 finale of Power Book IV: Force. "Now why would she be on Power Force and not on Power Book 2 Ghost or will they be setting up a storyline for her to cross over to Tommy Egan's spinoff during some point in Season 2 of Ghost?" the video's creator wrote in the description box.
Throughout the video, the person recalls Blanca's feelings toward Ghost and Tommy and imagines "she'll stop at nothing until she nails them." They believe she and Cooper Saxe will learn Tommy is still alive in the second season of Power Book II: Ghost and that that storyline will continue over to his spinoff.
"What happens when Cooper Saxe and Blanca find out tommy is still alive?" the person wondered. "Because they've shown that regardless of their ways of doing things to get justice, they will stop at nothing to catch these guys."
"And this is really where I think they could set up the storyline toward the season finale Power Book II: Ghost with Blanca Rodriguez and Cooper Saxe potentially find out that Tommy is still alive, hence why we see Blanca being listed for the finale of Power Book IV: Force," they continued, pointing out that Blanca could also try to catch Tommy to improve her reputation. But they also acknowledged the possibility of a totally different storyline.
RELATED: 'Power Book II: Ghost' Fans Think [Spoiler] Is Returning in Season 2 After Alleged Leak
Fans weigh in on that theory
Overall, the video received over 10,000 likes and dozens of comments.
"Wow bro you killing it today!" read one comment. "Maybe Blanca will find out hes still alive??"
"Yes, I think she's going to Chicago to work and is going to end up investigating the very folks that Tommy's about to get affiliated with," said another fan.
Agreeing, a third viewer wrote, "Blanca may be assigned to work in Chicago to take down other gangs and drug operations and find out Tommy's alive, remember she told Tommy 'I have a special set of handcuffs for you.'"
But others questioned the theory.
"Dude how would Tommy be considered dead in that car explosion they never found body in there so how can they presume he's dead that's just sh—- police work," one person wrote.
Yeah, it would be surprising to see that happen, but Power is known for its twists and turns. We'll see how everything unfolds when Ghost returns in the fall.