'Power Book II: Ghost': There's a Major Clue That Effie Can't Be Trusted
Power Book II: Ghost Season 2, is coming to a close, and Effie Morales (Alix Lapri) has emerged as one of the most vital characters in the series. Still, as much as Tariq St. Patrick (Michael Rainey Jr.) has had to lean on Effie, things aren't exactly as they appear.
In fact, there is a major clue from a recent episode that proves that Effie can't be trusted.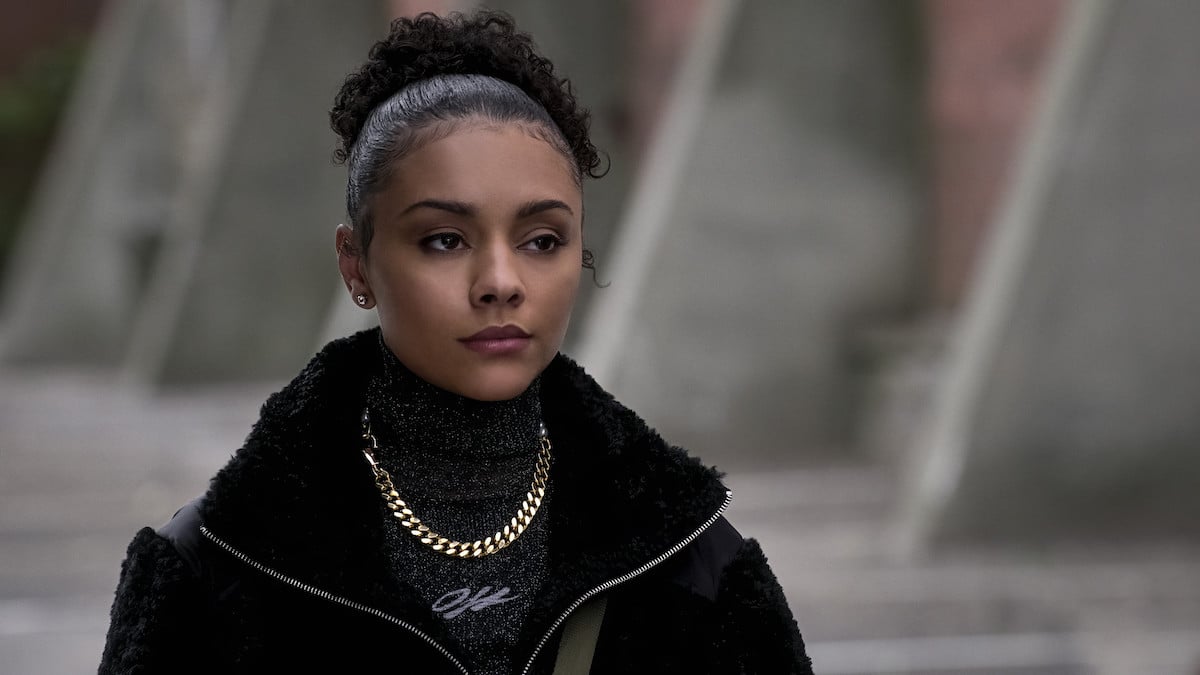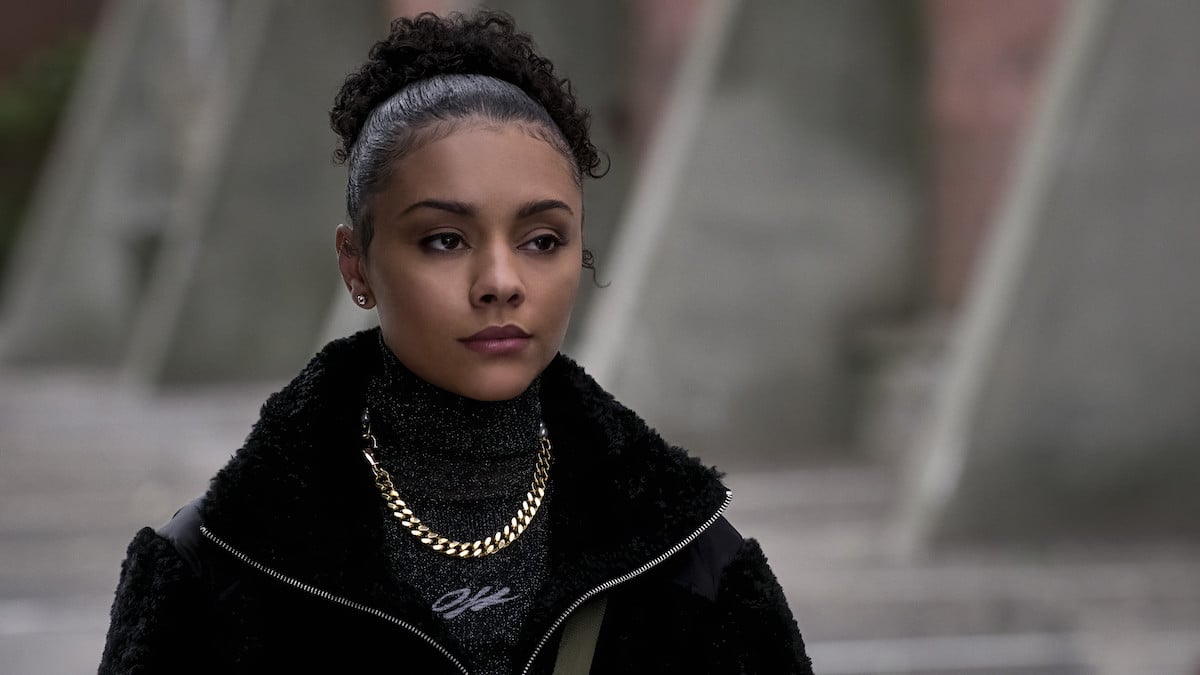 Effie is still a mystery on 'Power Book II: Ghost'
Though Effie has become a major character in the second season of Ghost, she is still very much a mystery. "Effie Morales, a Yale student no stranger to drama," her official character description reads. "And her quest for financial freedom via drug dealing leads her to big competition — her former Choate classmates, Tariq and Brayden. But when Effie decides to join forces with Tariq and Brayden again, she will be forced to determine where her loyalties lie — with herself and herself only, or with people who have shown their true colors time and time again."
Now there is a major clue that the Yale student is up to no good.
There's a major clue that Effie can't be trusted
Though all parties involved have matured a great deal, Power Universe fans will recall that when Effie, Tariq, and Brayden (Gianni Paolo) were students at Choate, Effie had the two boys expelled. Though Tariq tried to cut her out of their drug business, just when they were making amends, Effie turned the guys in, getting them expelled which allowed for her to have a monopoly on the drug business for herself.
Now, that the three are back in business together, things seem to be going well. However, there is a major clue that Effie can't be trusted. With his court case looming, Tariq has put Effie in charge of his business, making her the contact point with Monet Tejada (Mary J. Blige).
Power Universe creator Courtney Kemp pointed out during an Instagram Live that during their conversation Effie asked Tariq how closely she would be working with Cane Tejada (Woody McClain). She said that she just wanted to make sure Tariq was safe, but as we know, Effie is going to look out for herself above all others.
Effie's original drug supplier is also a major mystery and some fans believe she has a connection to Mecca (Daniel Sunjata).
Effie's backstory will be explored in 'Power Book II: Ghost' Season 3
Since we've only heard glimpses about Effie's past, much of who she has not been revealed to the Ghost audience yet. "Effie's mom is a mess. But I'll tell you about that later," Kemp revealed in a 2020 Instagram Live. "And if you guys remember, close readers of the series, Effie's brother is dead. He was murdered, so keep that in mind."
Explaining that Effie is one of her favorite characters in the Power Universe, Kemp also explained that much of her background will come to light in the third season of Ghost. During a recent Instagram Live, she implored fans to pay close attention to the Yale student.
We know that Effie has been a support system to Tariq since he was arrested, but she could have ulterior motives.