'Power Book II: Ghost' Was 'Written Exclusively' For Mary J. Blige, According to Method Man
Mary J. Blige has been a star in the music industry for decades. After establishing herself as the Queen of Hip-Hop Soul, Blige began dipping her toes in the world of acting. In 2020, she began starring in the hit Starz series Power Book II: Ghost.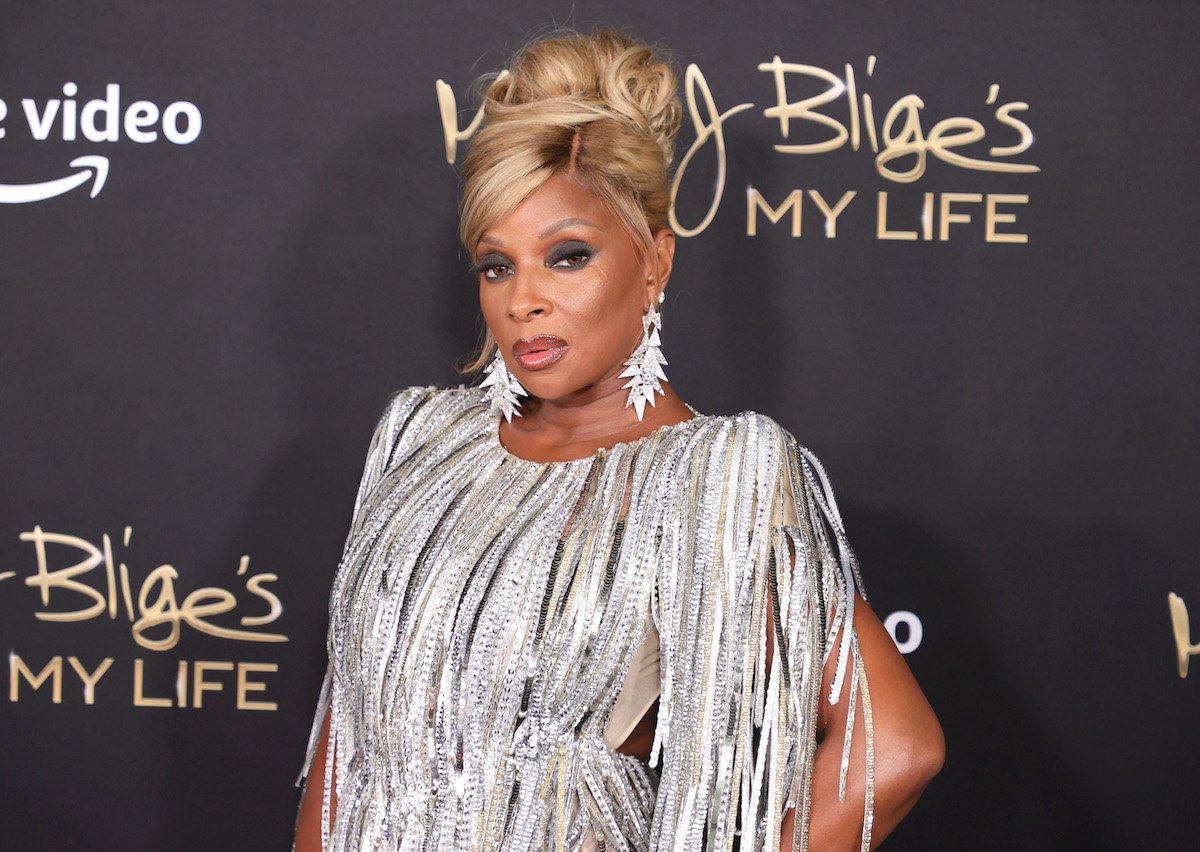 Mary J. Blige starred in 'Power Book II: Ghost'
Power Book II: Ghost serves as a direct sequel to the original series Power, which ran for six seasons on Starz. Both series were executive produced by rapper 50 Cent.
The sequel series introduced new characters to the Power universe, including drug queenpin Monet Tejada played by Blige.
Blige revealed what she loves about acting in a 2020 interview with supermodel Naomi Campbell on her web series No Filter with Naomi.
"You get to give all of this energy to something on a piece of paper, and what makes it real is what you really feel," Blige said. "So I get to give anger or I get to give sadness or strength or whatever I'm feeling or wherever I can grab it from — my past, from something bad that happened, from something good that happened — and give it to this character and let them live. And that's therapeutic for me because it gets it out of me — the things that I can't deal with or do anymore, or won't do, I have to give it to the character."
RELATED: Mary J. Blige Never Smiled As a Teenager
Method Man said 50 Cent wrote 'Power Book II: Ghost' for Mary J. Blige
In a 2021 interview with Metro, Blige's long-time friend and Power co-star Method Man shared his thoughts on Blige's role in the series. "Mary brought a big audience with her," he said of her joining the series. "They knew what they was doing."
"Plus, Mary was a fan of this show and I think this show was written exclusively for her, especially with the Monet character which I think she is brilliant at," he continued. "I love seeing Mary outside of her comfort zone as far as being on-stage and singing and all that. She's been getting her feet wet in this acting game and there's only room for improvement and she has all my support."
RELATED: Mary J. Blige Dismissed a Popular Misconception About 1 of Her Iconic Albums
Mary J. Blige and Method Man's relationship dates back years
Method Man and Blige didn't meet on the set of Power. Their relationship dates back several years. In 1995, the artists linked up for Method Man's debut solo project Tical. The two stars received a Grammy Award in 1996 for Best Rap Performance by a Duo or Group following the release of "I'll Be There For You/You're All I Need To Get By," which also happened to peak at No. 3 on the Billboard Hot 100 chart. In 2003, they collaborated once again for Blige's Love & Life album on the song "Love @ 1st Sight."
"This is our royalty regardless of how anyone else feels about her," Method Man said of his friend and co-star. "Mary is our royalty and we're not going to let anyone tarnish this brand. She's bringing it this season – I just wish she'd hug her kids but in the business she's in, she can't be soft at all; it's got to be tough love all around the board and she's killing it."