'Power Book II: Ghost': Who Is Monet Tejada's Husband?
Monet Tejada rules her business and her children with an iron fist on 'Power Book II: Ghost' but who is the queenpin's husband, Lorenzo Tejada?
Power Book II: Ghost chronicles the life of Tariq St. Patrick (Michael Rainey Jr.) in the months following his father's murder. In a desperate attempt to earn money while maintaining his status as a college student, Tariq begins selling drugs for the Tejada crime family.
Though we are first introduced to matriarch/queenpin, Monet Tejada (Mary J. Blige) and her three children Cane (Woody McClain), Diana (LaToya Tonodeo), and Drew (Lovell Adams-Gray), Monet's husband is also an extremely important character in the series.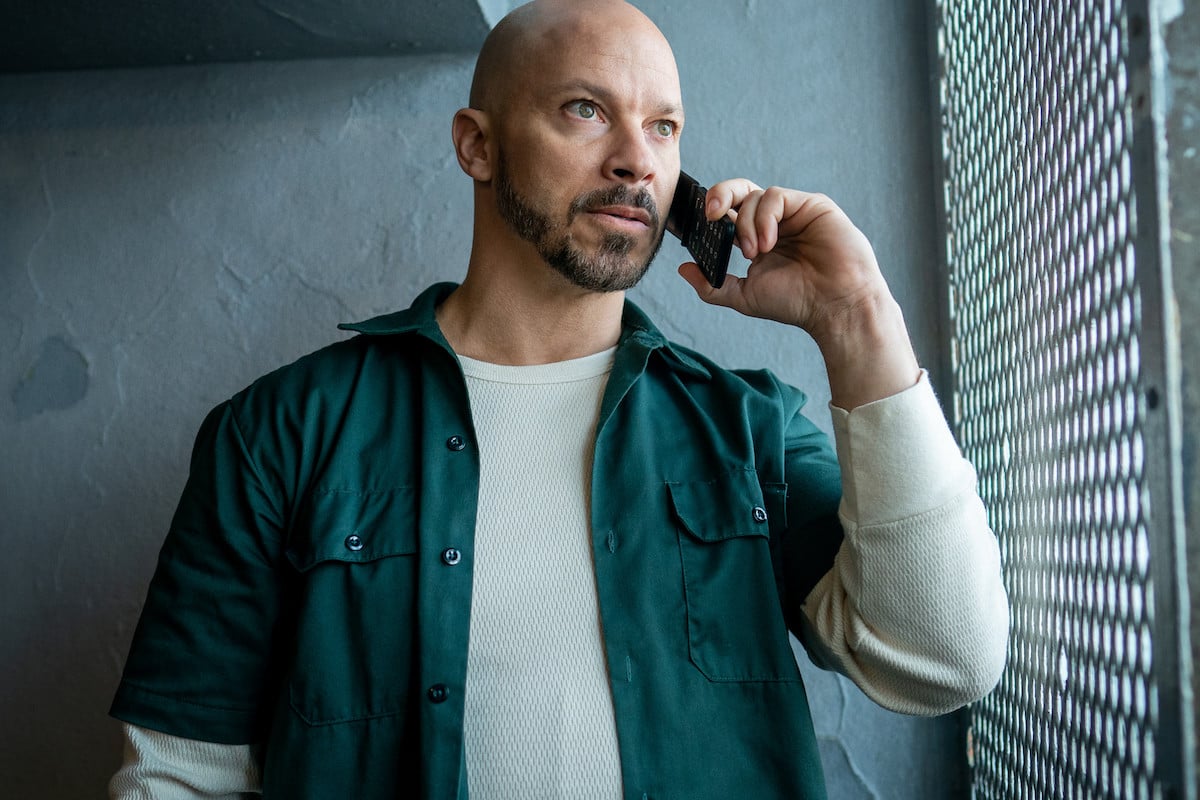 Monet Tejada had an affair in 'Power Book II: Ghost' Season 1
In the first season of Power Book II: Ghost, fans watched Monet rule her children and the Tejada organization with an iron fist. She was also having an affair with an NYPD officer who worked for her husband. Though Monet appeared to be using Officer Rameriez for protection, the pair weren't exactly covert about their affair, angering Cane in particular.
In the end, Cane murdered Ramirez in a fit of rage. Now that he's on the outs with his mother, we don't see him keeping the news of the affair secret from his father for much longer. It's also likely that this won't be Monet's last tryst. Chicago Med star Jeff Hephner has been cast as Detective Kevin Whitman on Power Book II: Ghost. According to TV Line, Kevin is "a by-the-book New York Police Department detective who is on a mission to find the murderer of a GTG crew member. This one mission will lead him on a journey filled with murder, drug dealers, and the one woman who has the ability to turn his white hat black."
Somehow we think that woman is Monet.
Monet Tejada is married to Lorenzo Tejada in 'Power Book II: Ghost'
The first season of Power Book II: Ghost introduced Monet's husband, Lorenzo Tejada (Berto Colon). When we meet Lorenzo he's a decade into his 25-year prison sentence, but he's been calling the shots in his drug organization from inside prison. However, the first season of Ghost explored Monet beginning to step away from her husband's orders to do things on her own.
From her conflict with Cane to bringing Tariq into her inner circle, it's not looking like Lorenzo approves of all of Monet's choices.
Monet and Lorenzo Tejada may go to war with each other in 'Power Book II: Ghost' Season 2
Though the Tejadas appeared to be on one accord during the first season of Power Book II: Ghost, things might change drastically when the show returns for Season 2. Colon has been upped to a series regular which means we're going to be seeing a lot more of Lorenzo in the new season. Moreover, the couple seemed to be at odds about the future of their organization.
Not to mention, if Lorenzo finds out about Monet's affair with NYPD Officer Ramerize, we're sure heads will roll. "Lorenzo has been calling the shots for the drug organization — even from inside," the Starz press release reads. "But as Monet continues to flex her independence — and a desire to protect her kids from the game– Lorenzo's need to control brings them into conflict. Lorenzo becomes intrigued by some secrets Monet has been keeping from him."
None of this will be good for Tariq