'Power Book II: Ghost': Why Are Effie and Tariq Drawn to Each Other?
Effie and Tariq have some major history. This is why they are drawn to each other on 'Power Book II: Ghost.'
Tariq St. Patrick (Michael Rainey Jr.), is staring down a very shaky path on Power Book II: Ghost. Though he's been released from prison, he's still facing charges of double homicide. While his girlfriend Lauren Baldwin (Paige Hurd) has shown that she's not going to stick beside him, his business associate Effie Morales (Alix Lapri) has proven that she can hold her own.
Effie and Tariq have quite the history, but why are they continually drawn to each other?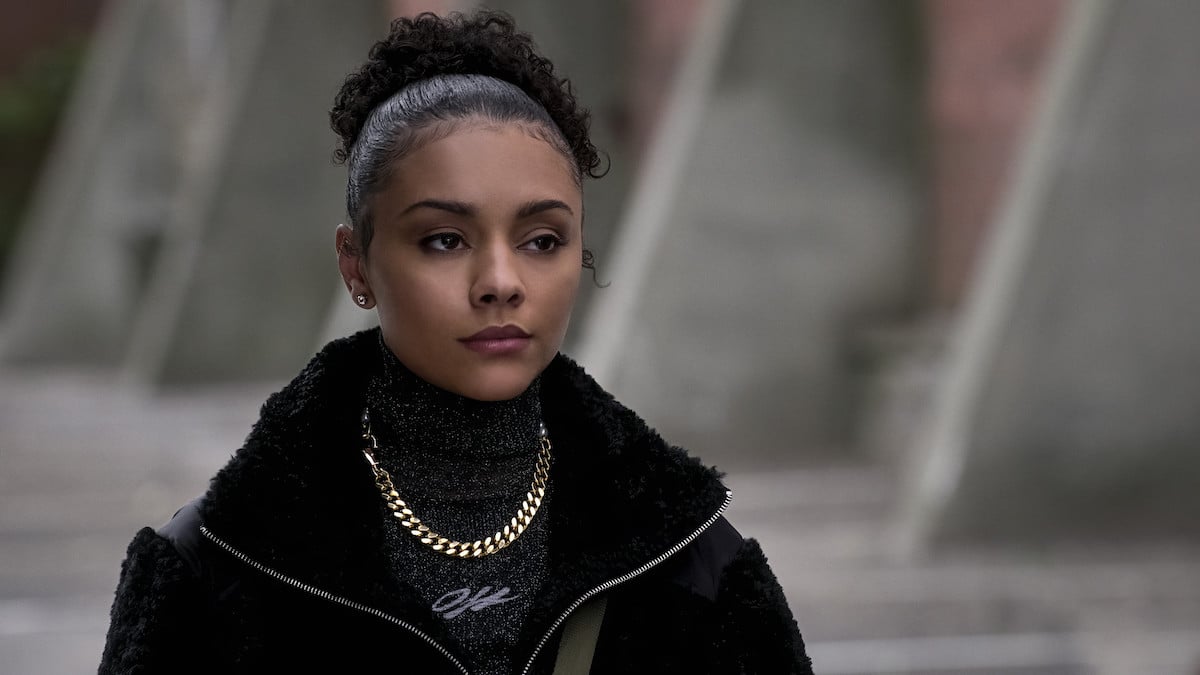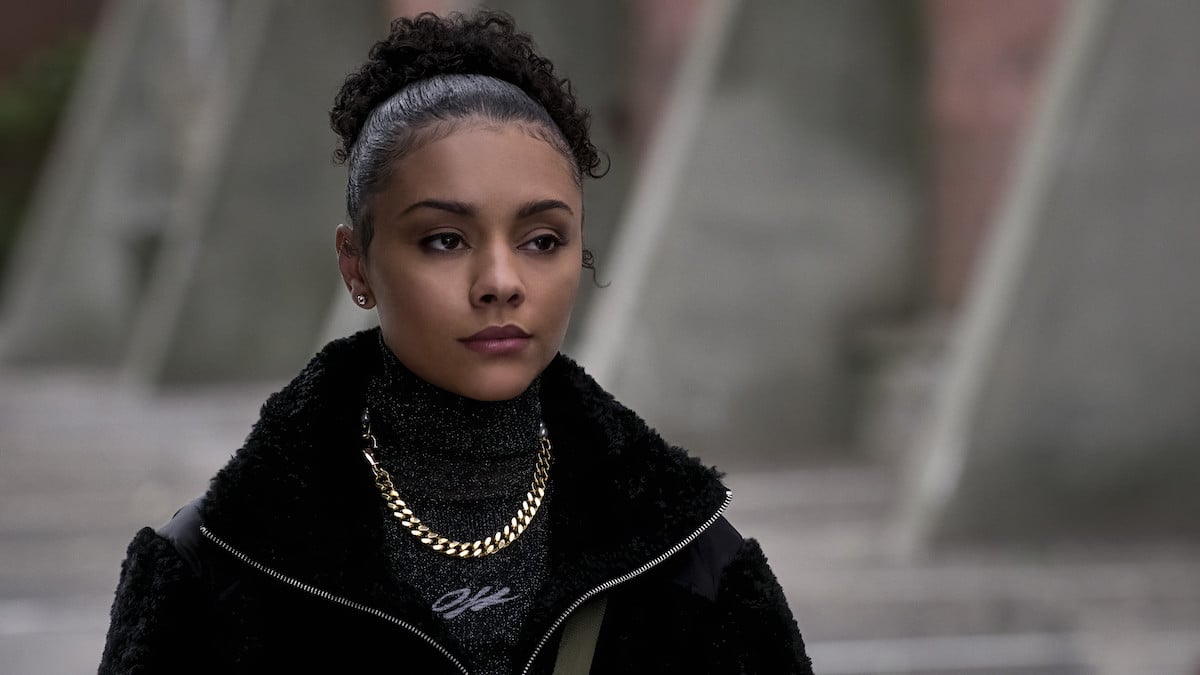 Effie is still a bit of a mystery character 'Power Book II: Ghost'
Though Effie has been around since Power, there is still so little we know about the character. "Effie Morales, a Yale student no stranger to drama," her official character description reads. "And her quest for financial freedom via drug dealing leads her to big competition — her former Choate classmates, Tariq and Brayden." Power Universe creator Courtney Kemp has also hinted at Effie's background. After all, unlike Brayden and Tariq, she's in the drug game solely for the money.
"Effie's mom is a mess. But I'll tell you about that later," Kemp revealed in a 2020 Instagram Live. "And if you guys remember, close readers of the series, Effie's brother is dead. He was murdered, so keep that in mind."
Why are Effie and Tariq drawn to each other?
Tariq and Effie have known each other since their high school days at Choate. He and Brayden (Gianni Paolo) recruited her to work for them, but they did some shady things to her so she retaliated by turning them in and getting expelled. However, the pair are still drawn to one another.
"They kind of understand each other," Rainey told TV Fanatic. "I feel like out of everyone in Tariq's universe, Effie is the one that understands him the most. She understands him more than he understands himself. So just seeing them and her trying to be there for him. Also, you see their differences too, so it's dope seeing their relationship this season, especially."
Lapri had an even better analogy for her character's relationship with Tariq. "I guess it's a little bit like if you've ever had a toxic ex, and sometimes you guys just probably aren't good for each other at times, but then it's just like, "Ooh… But…"
Will Tariq and Effie end up together?
Kemp has hinted that there is a lot more to explore about Effie.  "Effie is dope she is one of my favorite characters on the show," she said on an Instagram Live. Power Universe fans also think that Effie will be by Tariq's side for some time, in the same way, that his mother Tasha (Naturi Naughton) stood beside his father Ghost (Omari Hardwick).
"Angela saw positive in Ghost which is a big part of the reason why he chose her over Tasha," a Redditor said via Express. "As far as we know right now, Lauren seems to be the only positive one over Effie and Diana. Effie is mainly the balance but Lauren just tends to be more on the positive side. Yes, we are only coming into season 2 but I can see this playing out. So basically I'm saying Effie will be the long-run relationship but Lauren will be the winner in the end."
At this point, we don't think Tariq will ever forgive Lauren, no matter what happens.