'Power Book II: Ghost': Why Doesn't Tariq Have a Car?
As a college student and drug dealer, Tariq has tons of funds at his disposal in 'Power Book II: Ghost.' But why doesn't Tariq have a car?
Power Book II: Ghost Season 2 is already underway and things are intense. This season, Tariq St. Patrick (Michael Rainey Jr.) is still trying to juggle his life as a college student with his work as a drug dealer. While his mother Tasha (Naturi Naughton) is away in witness protection, he still has family issues piling up.
With so much going on and having to be so many places at once, Power Book II: Ghost fans are wondering why Tariq doesn't have a car.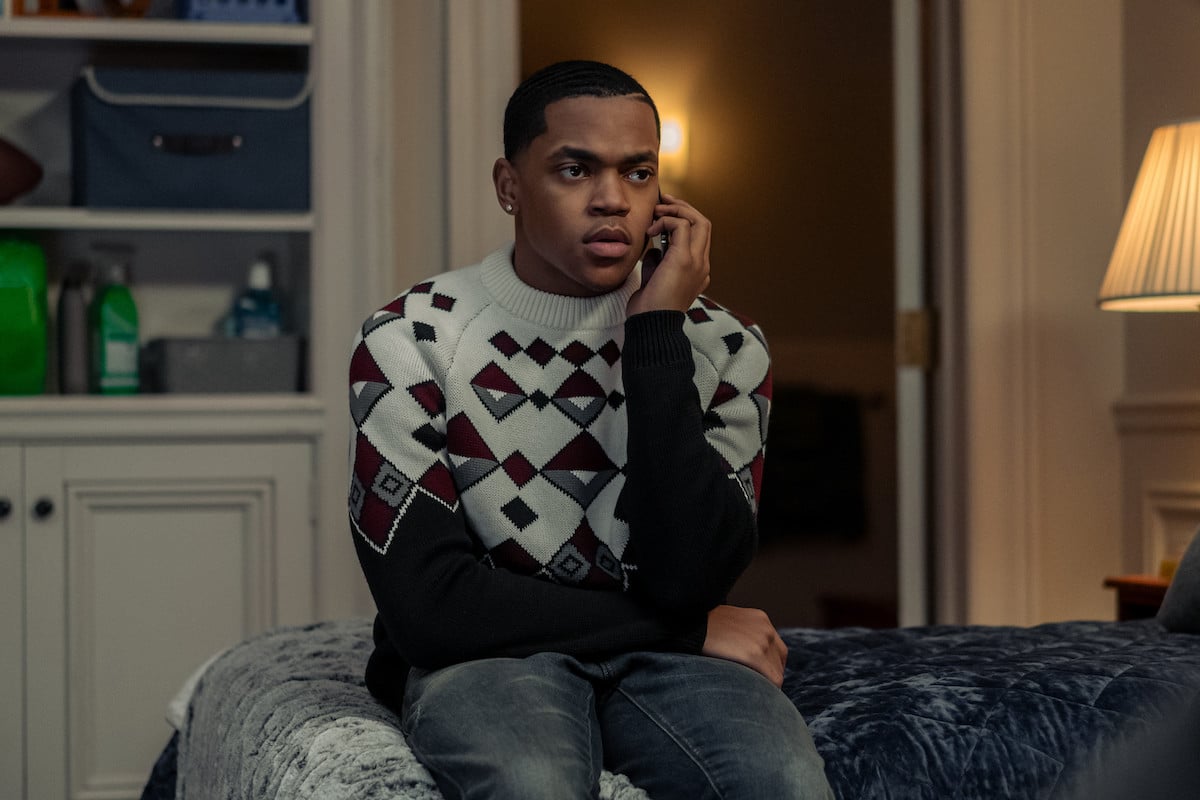 What will happen to Tariq in 'Power Book II: Ghost' Season 2?
Thus far this season, Tariq has been dealing with the fallout after murdering his professor, Jabari Reynolds (Justin Marcel McManus). "It will affect Tariq because everything Tariq does affects him," Rainey told Entertainment Weekly. "A lot of things that he does, it's more because he has to do it just to survive. It's definitely going to mess with him. Nobody really wants to kill, so he's definitely going to have to learn to live with that."
Additionally, now that his little sister is in child protective services, he's also desperately trying to figure out how to get her out.  "In the second season, Tariq's journey with the Tejada family will get even more complicated — and more dangerous — as he begins to understand the man he's going to become," Power Universe creator Courtney Kemp told TV Line.
Why doesn't Tariq have a car?
Tariq is always running from place to place from meetings with the Tejadas to seeking out Effie at Yale and everything in between. As a result, Power fans have long been confused as to why the college student doesn't have a car. However, as we know, Tariq lives in New York City, where most people rely on public transportation to get around. Kemp even joked about it recently on an Instagram Live saying that anyone asking about Tariq's car has clearly never lived in NYC.
Now, the show has even addressed it head-on. In episode, 203, "The Greater Good," Tariq is late for a meeting with Cane (Woody McClain) and Monet (Mary J. Blige). After exchanging funds, Monet leaves in her Mercedes G-Wagon and Cane pulls off in his Range Rover.
They both leave a disgusted Tariq standing in the isolated location. "All this sh** I be doing do this family, these ***** don't even offer me a ride," he quips.
Luckily Brayden (Gianni Paolo) has been given a car this season, so that may help Tariq out a little.
Will 'Power Book II: Ghost' crossover with 'Power Book IV: Force'
With so much happening in Ghost, fans are bracing themselves for a chaotic season 2. In fact, with the Tommy Egan-led spinoff Power Book IV: Force set to debut on Feb. 6, fans are convinced that the two series will overlap. Joseph Sikora who portrays Tommy even hinted at a crossover.
"I can't tell you [if Tariq will seek out Tommy], but you know he's definitely going to need uncle Tommy's help at a point," Sikora said via Express. Since Ghost and Force are set in the same time period, this doesn't seem too far-fetched, especially since Tommy appeared in the season one finale of the show."
In this season of Ghost, Tariq has already had to seek out some unlikely allies in Saxe (Shane Johson), Davis (Method Man), and Rashad (Larenz Tate). As we know, none of those men offer their services or advice for free. In the end, we're almost certain Tariq is going to have to humble himself and reach out to Tommy.