'Power Book II: Ghost': Why Fans Are Calling the Finale the Best Episode of the Season
[SPOILER ALERT: Spoilers ahead for Power Book II: Ghost season 1 finale.]
The first season of Power Book II: Ghost came to an end after 10 episodes with the return of a fan-favorite and unexpected murder of someone in Tariq's life. After getting off to a slow start, many fans are calling the finale the best episode of the season.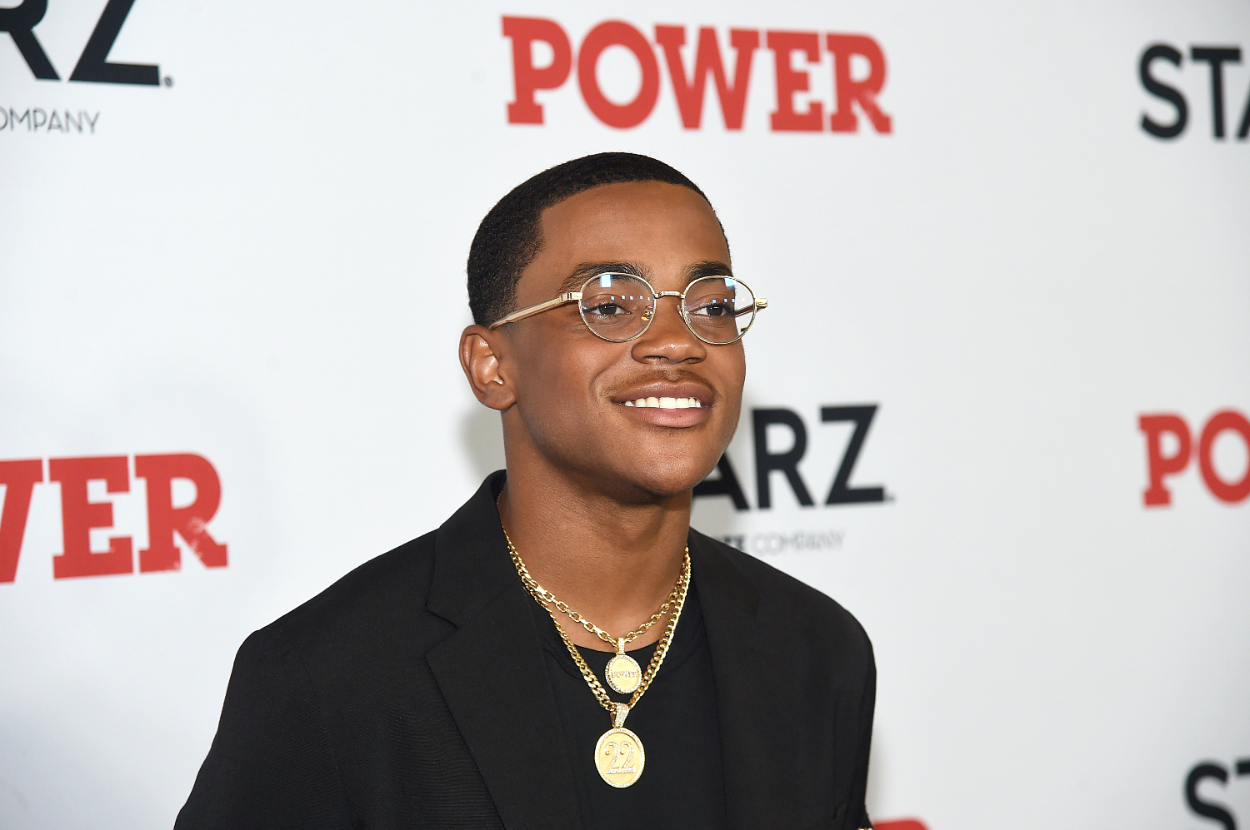 What happened in the 'Power Book II: Ghost' season one finale?
Subpoenaed to the stand to testify for his mother, Tariq St. Patrick called out Cooper Saxe for conspiring with his niece to spike his drink before following him to his father's grave, where the college student admitted to the murder.
The exposure resulted in the case against his mother getting thrown out unless she named Tommy Egan as her late ex-husband's killer. She agreed but later met up with Monet Tejada to pay her out and skip town.
RELATED: 'Power Book II: Ghost': Fans Think This Likable Character Probably Won't Make It To the End of Season 1
However, Tommy found out and tried to kill her. Therefore, Tariq organized a way for his former "uncle" to fake his death to get the heat off him in exchange for him to leave Tasha alone.
Tommy reneged on the deal and attempted to "smoke" Tasha again, but Tariq tricked her into going to witness protection and called the Tejadas for backup. Shortly before, the eldest St. Patrick killed his professor, Jabari Reynolds, because he knew too much about Tariq's illegal business.  
Many fans are calling the episode the best of the season
After the finale dropped at midnight, several viewers flocked to social media to share their opinion. Mainly due to Tommy's surprise return, many fans enjoyed it, as they wanted to see the fan-favorite from the original series.
He also dropped "classic" lines they found hilarious, such as claiming he wanted "all the smoke" and asking who "has the balls to put a strap on me" when Monet pulled a gun on him.
RELATED: 'Power Book II': Fans Think the Spinoff Is a Step up From the Original Series
Viewers also liked Tariq blasting Saxe during the court scene, mainly as it resulted in the loss of his job. Several applauded the episode calling it the "best so far" and "on levels with the original."
Additionally, many thought the finale served as a "great segway" to Power Book III: Raising Kanaan.
Others think it served as a good episode but a bad finale
While the majority of the fan base seemingly enjoyed the episode, some thought it didn't make a good finale. One Reddit user applauded a few scenes but felt the writers didn't set it up for the next season.
They noted it ended with the Tejada's not having a supply plug, a non-important Davis McClean and Cooper Saxe partnership, and a seemingly complete character arc for Cane.
RELATED: 'Power Book III: Raising Kanan' Trailer Takes Fans Back in Time and Teases 2021 Premiere Date
Additionally, the fan pointed out that they felt Tommy's return didn't do anything to make viewers want to watch his spinoff, Power Book IV: Force. Another user agreed and noted the finale could have continued Cane's "going rogue" story as it didn't include any cliffhangers.
Overall, fans claimed they enjoyed the closing and are excited about the next season. Power Book II: Ghost likely returns next year.