'Power Book II: Ghost': Why Have Zeke and Lorenzo Never Met?
Fans have now realized that Zeke is Monet's son on 'Power Book II: Ghost', but why has he never met Lorenzo?
Power Book II: Ghost has had a ton of twists and turns this season. Tariq St. Patrick (Michael Rainey Jr.) has been charged with two murders, Monet Tejada's (Mary J. Blige) husband Lorenzo (Berto Colon) has been released from prison, and it's been revealed that Monet's nephew Zeke (Daniel Bellomy) is actually her son.
Though no one knows that Zeke is the son Monet had with Mecca (Daniel Sunjata), why is it that the basketball star and Lorenzo have never met.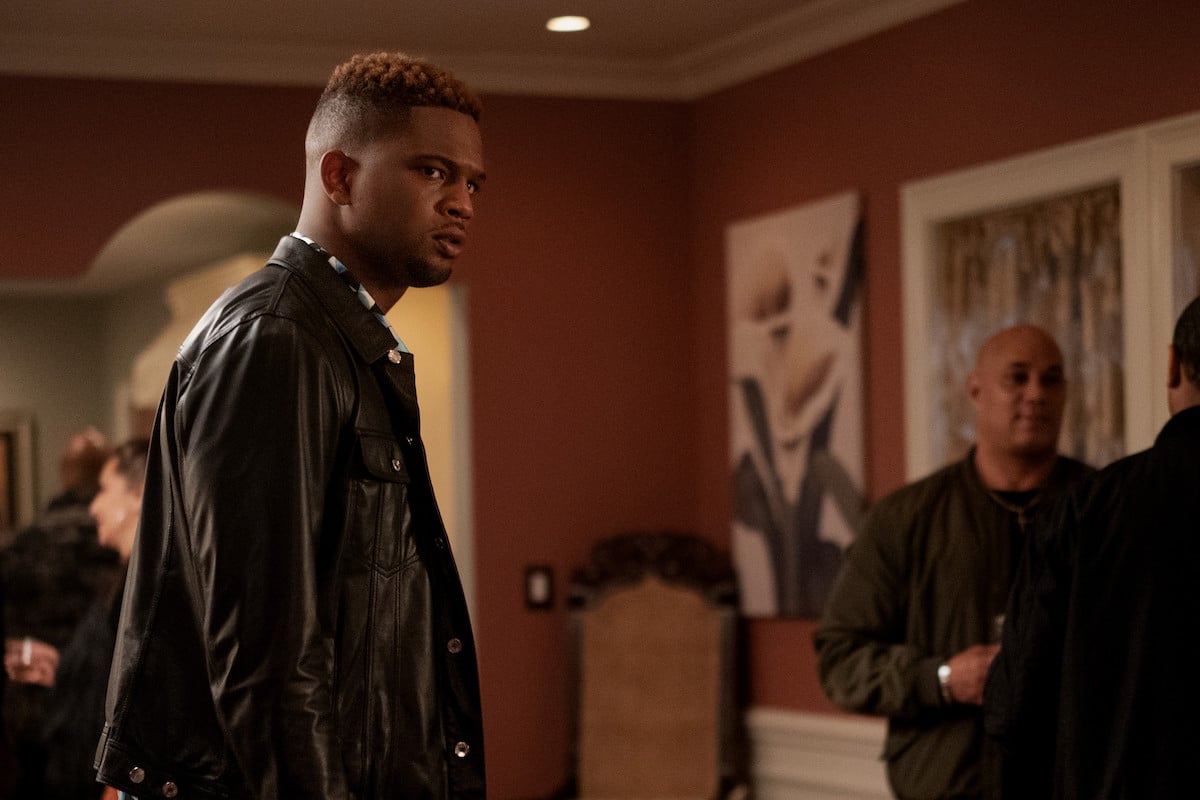 Zeke is Monet and Mecca's son on 'Power Book II: Ghost'
The Power Universe is known for dropping explosive bombshells. Fans were enthralled watching Monet reconnect with her childhood sweetheart Mecca. However, no one could have expected the big reveal that Zeke, who fans knew as Monet's nephew is actually the secret son that she had with Mecca. For those who are confused about the timeline between Zeke and his cousins/siblings, one fan broke it down.
"Zeke is their son he was born in 1998, and Cane was born in 1999," the fan explained via Express. "Meaning she had Zeke before meeting Lorenzo also remember her telling Mecca 'this ain't my mom house can't be knocking over trash cans.'"
Why have Zeke and Lorenzo never met?
In episode 206, "What's Free?" the Tejadas threw a welcome home party for Lorenzo. When Zeke came to the door, Lorenzo made it clear that the pair had never met before. He also told Zeke should be thankful for everything that Monet has done for him.
Still, this entire interaction confused fans. Power Universe creator, Courtney Kemp explained why the men had never crossed paths. In a recent Instagram Live, she explained that Zeke wasn't raised in New York. Instead, he moved in with Monet and his cousins when he was in high school. By then, Lorenzo was already serving time in prison.
All of this leads us to believe that the truth is set comes out sooner rather than later.
Will Zeke find out the truth about his parents?
Zeke isn't exactly the brightest crayon in the box. However, he seems to know that something is up with his family that he can't quite put his finger on. Now that Monet has walked back out of his life, Mecca seems determined to get to know Zeke, and we're certain it's only a matter of time before he spills the beans.
Moreover, Kemp has hinted that in season 3, fans will meet the woman who raised Zeke, Monet's sister Lena. In the Instagram Live she explained that Lena raised Zeke away from New York. From what we understand, Zeke has always been told that his father is in jail. According to Kemp, fans will meet Lena in season 3, and she's going to have a lot of feeling about what has been going on with Zeke and the Tejadas.
Kemp says she even has a certain actress in mind to play the role.