'Power Book II: Ghost': Will Brayden Betray Tariq?
Power Book II: Ghost Season 2 has only just gotten underway and already, Tariq St. Patrick (Michael Rainey Jr.) is juggling a lot. This time, however, he's able to put some of the burden of his drug business on his best friend and business partner, Brayden Westen (Gianni Paolo). Unfortunately, Brayden getting involved in the business makes him a target.
Will Brayden betray Tariq by the time season 2 is over?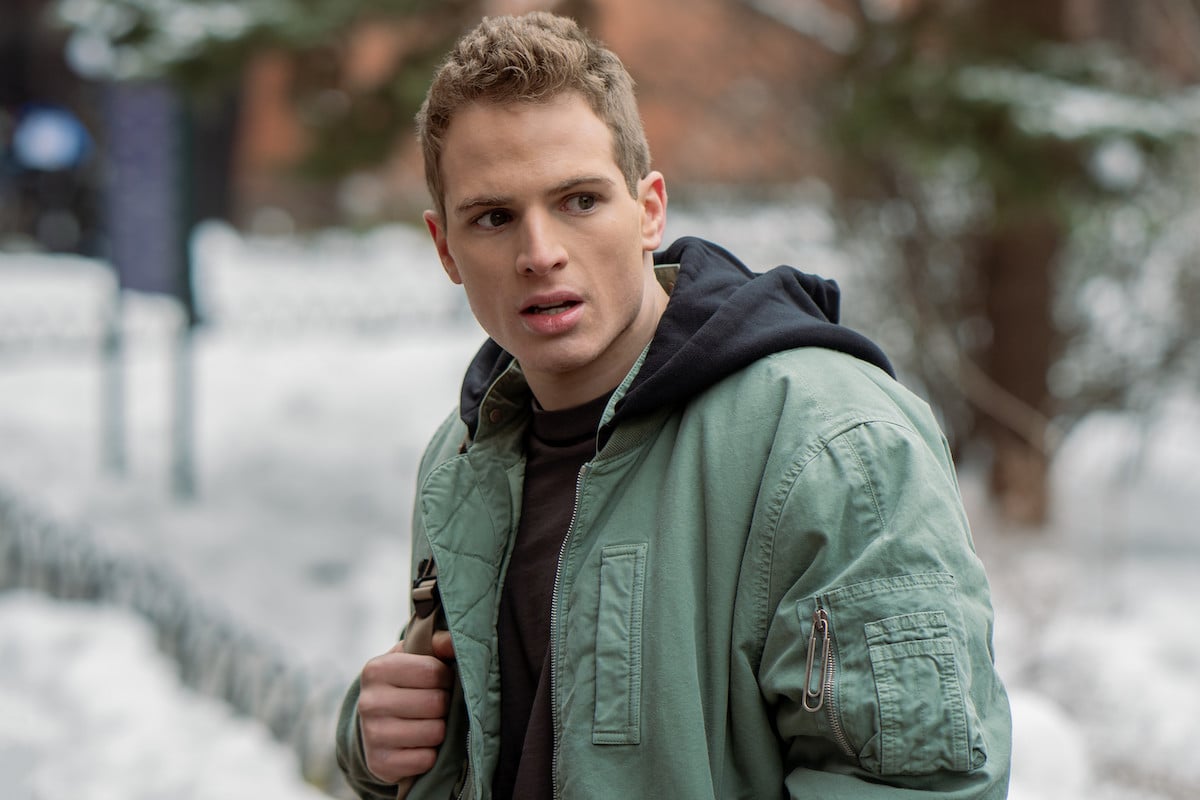 Brayden has a huge role in 'Power Book II: Ghost' Season 2?
In season 1, Tariq tried to navigate his new life as a drug dealer and college student on his own. However, he soon found out that was nearly impossible. Instead, he had to reach out to his friend Brayden, letting him in on the business. Now that the pair have a partnership, Brayden has a much larger role in season 2 of Ghost.
In fact, Paolo hinted that Brayden will be seeing some serious action this season. "I just want to feel good on set," he told Men's Health. "There's nothing specific I need to really be in shape for—well, except for a sex scene. Spoiler!" He added, "There are scenes where I need to shoot people, or do anything specific like that where there's a lot of action."
Will Brayden betray Tariq this season?
Though Brayden comes from a long line of wealth and prestige, he has chosen to sell drugs with Tariq as a way to rebel and make his own mark in the world. This season, Tariq has given Brayden more responsibility than ever before. As a result, he is now on Cane (Woody McClain) and Mecca's (Daniel Sunjata) radar.
Mecca has ordered Cane to get close to Brayden, and it looks like the volatile gangster may be able to temp the naive co-ed enough to betray his best friend. The official description for episode 204 "Gettin' These Ends" hints that a fracture between Brayden and Tariq is on the horizon. It reads, "Davis questions Tariq's client referrals; Cane finds Brayden eager to prove himself and gives him the chance to make some real money; Zeke needs everyone's help to assure his professional basketball future is protected."
Brayden should know enough to know that he should never trust Cane, but it appears he's forgotten.
Brayden and Tariq will team up with some unlikely allies in season 2
Brayden has been a staple in Tariq's life since the final seasons of Power. Now in Ghost he plays a bigger role as Tariq's college roommate, business partner and best friend. However, in an effort to help his sister Yaz and to stay one step ahead of the Tejadas, Tariq and in turn Brayden will be forced to turn to some unlikely allies.
"He turns to those wielding power and influence: Davis MacLean and his new partner, Cooper Saxe, as well as Rashad Tate," the Starz press release reads via TV Line. "All of these options come with a steep price."
In order to get Rashad's help in particular, Tariq is going to need some information from Brayden and it might damage their friendship forever.