'Power Book II: Ghost': Will Cane Die in Season 2?
Power Book II: Ghost is currently filming its second season in New York City. Though Starz has not announced a release date yet, fans anticipate what will happen next with Tariq St. Patrick (Michael Rainey Jr.) and his newfound business partners, the Tejadas.
Helmed by a ruthless matriarch, Monet Tejada (Mary J. Blige) who has taken over the business for her incarcerated husband, Lorenzo (Berto Colon), the Tejadas aren't to be played with. Monet is cold, calculating, and domineering over her three children, Cane (Woody McClain), Diana (LaToya Tonodeo), and Drew (Lovell Adams-Gray).
However, as Monet discovered, Cane can no longer be tamed.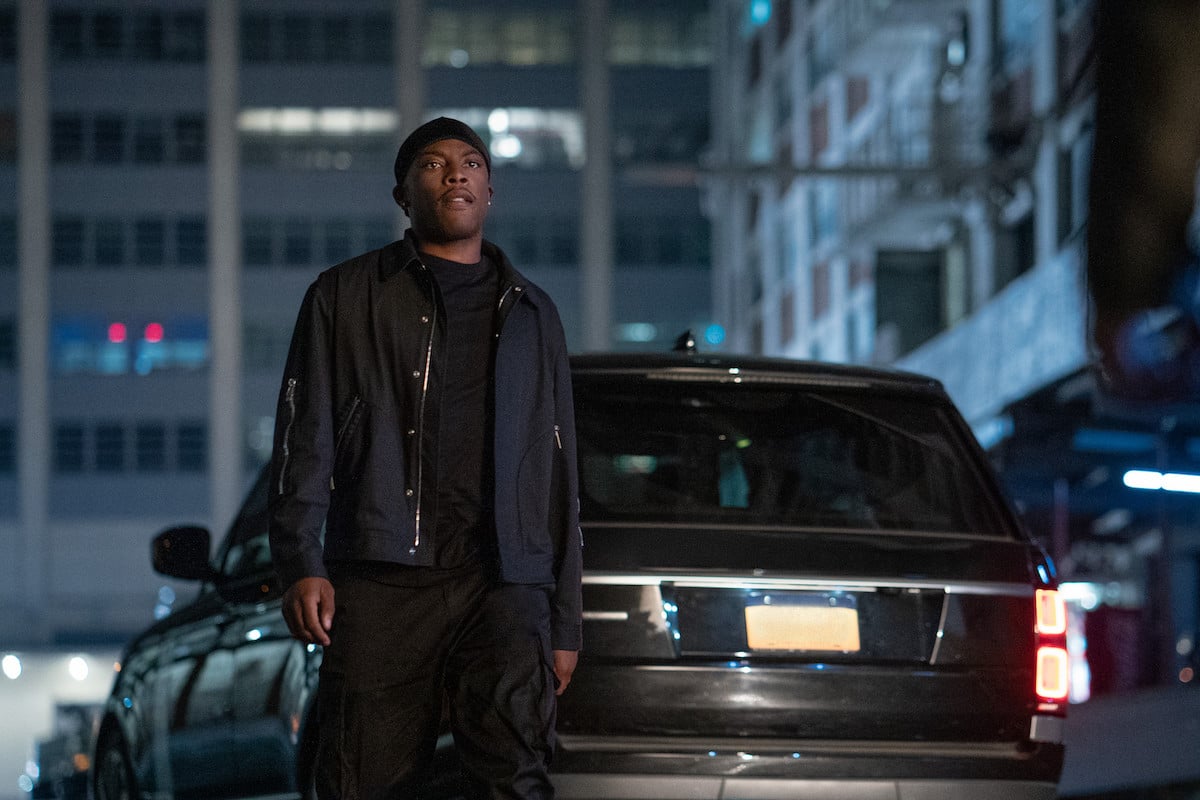 Woody McClain says it's challenging to portray Cane Tejada on 'Power Book II: Ghost'
When it comes to playing someone whose first instinct when resolving conflict is violence, it hasn't been super easy for McClain. However, the actor credits Power creator Courtney A. Kemp to provide him with a path to portraying Cane.
"[T]hat's been a great challenge, honestly," he told Complex. "But Courtney Kemp did an amazing job of creating these "books" for us to really understand our characters and really dive into the people that we get a chance to portray on-screen. For me personally, without Courtney giving me that, I probably would have been lost. She knows exactly what she wants, and it's always great working with people like that. We don't have to guess anything. It's all laid out. All we do is just bring them to life."
Will Cane die in 'Power Book II: Ghost' Season 2?
Though Cane is volatile, it's clear that he's only seeking love and respect. He wants to prove that he can take over the family business. However, when Monet welcomes Tariq into their inner fold, Cane becomes increasingly jealous, leading him to betray his family and attempt to eliminate Tariq.
It's clear that Cane can't go on like this and fans were convinced he wouldn't survive past the first season. However, it looks like Cane has more than one life, at least for now. Still, that hasn't stopped fans from guessing that Cane's death is around the corner.
No matter how ruthless they may be, gangsters rarely grow old.
Woody McClain relates to one thing about his character Cane on 'Power Book II: Ghost'
McClain is certainly a lot more mild-mannered than his vicious character. A jokester who loves to use social media to connect with his fans, the 32-year-old says there is one thing about his character that he connects with. For the Tejadas, family means everything and McClain agrees.
"When it comes to Cane, he's all about family," he told Complex. "His thing is family first. I don't care what I'm going through, I'm going to make sure my family is good. That's something that I can relate to in real life. I don't care, I'll make sure everybody in my family has a car before I even buy myself one. I'm always putting my family first. So, that's how [I think about] every role that I take on—I make sure that I can relate to it on a personal and real level."
We're going to see how Cane handles being outside of his family inner circle when Season 2 of Ghost debuts.
RELATED: 'Power Book II: Ghost': Monet Tejada Is Coming up Against an Unexpected Nemesis in Season 2