'Power Book II: Ghost': Will Lorenzo Kill Monet in Season 2?
Power Book II: Ghost centers on college student and drug dealer Tariq St. Patrick (Michael Rainey Jr.). However, as much as the series follows Tariq's life following his father's murder, it's also about the Tejada crime family. Tariq gets involved with the Tejadas and queenpin Monet Tejada (Mary J. Blige) when he needs products to sell drugs on his University campus.
Though he recognizes the Tejadas for who they are, he doesn't quite anticipate how diabolical Monet is. Nor does he quite understand her husband, Lorenzo Tejada (Berto Colon), who is currently serving a 25-year prison sentence. By the end of the first season of Ghost, Tariq was further entrapped with the Tejadas.
Now, as Season 2, approaches it looks like things are going to get increasingly dangerous, not just for Tariq but also for Monet.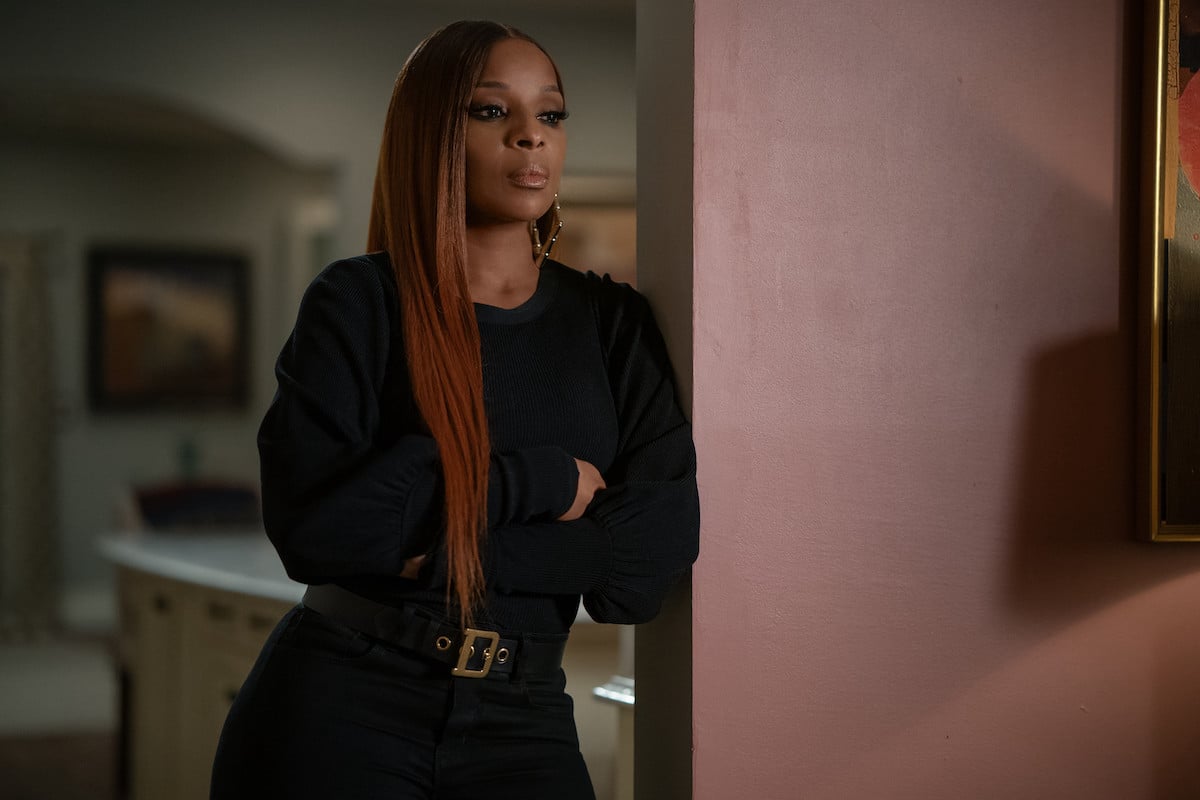 Monet hid her affair from Lorenzo in Season 1 of 'Power Book II: Ghost'
As fans of Power Book II: Ghost know, Lorenzo, has served 10 years of his 25-year prison sentence. Though he expects Monet and their three children Cane (Woody McClain), Diana (LaToya Tonodeo), and Drew (Lovell Adams-Gray) to fall in line under his orders, Monet is known for doing what works for her.
When the first season of Ghost opened, she was carrying on an affair with a dirty NYPD cop (Danilo Ramirez). However, Cane murdered him in a bout of rage. The cop was supposed to be loyal to Lorenzo, and now that Cane is on the outs with his mother, her affair is information he can use against her.
It also appears that we're going to be seeing a lot more of Lorenzo in the second season of Ghost.
Lorenzo could plot to kill Monet in Season 2 of 'Power Book II: Ghost'
Starz just announced that Colon has been promoted to series regular. "Lorenzo has been calling the shots for the drug organization — even from inside," the press release reads. "But as Monet continues to flex her independence — and a desire to protect her kids from the game– Lorenzo's need to control brings them into conflict. Lorenzo becomes intrigued by some secrets Monet has been keeping from him."
Fans are convinced that Lorenzo will order Monet's death when he discovers her affair. After all, based on what we learned about the incarcerated kingpin in the first season, Lorenzo is obsessed with loyalty and family values.
Monet might have a new affair in Season 2 of 'Power Book II: Ghost'
It looks like Monet may also have a new secret when Power Book II: Ghost returns. All signs point to a new affair that she will have with an NYPD detective. Chicago Med star Jeff Hephner has been cast as Kevin Whitman on Ghost. According to TV Line, Kevin is "a by-the-book New York Police Department detective who is on a mission to find the murderer of a GTG crew member. This one mission will lead him on a journey filled with murder, drug dealers, and the one woman who has the ability to turn his white hat black."
If Lorenzo finds out about this potential affair it will surely enrage him.
RELATED: 'Power Book II: Ghost': Fans Believe Monet and Ghost Have a Secret Daughter