'Power Book II: Ghost': Will Monet Get Her Power Back?
Monet Tejada is dealing with a lot on 'Power Book II: Ghost' but will she get her power back?
Power Book II: Ghost is ending its second season and things couldn't be more intense. In the series, Monet Tejada (Mary J. Blige) was at the top of her game, ruling her drug business and keeping her three children, Diana Tejada (LaToya Tonodeo), Cane (Woody McClain), and Dru (Lovell Adams-Gray) under her thumb. However, she never expected her husband, Lorenzo Tejada (Berto Colon) to return home from prison early.
Now, Monet has lost her hold on her family, but will she get her power back?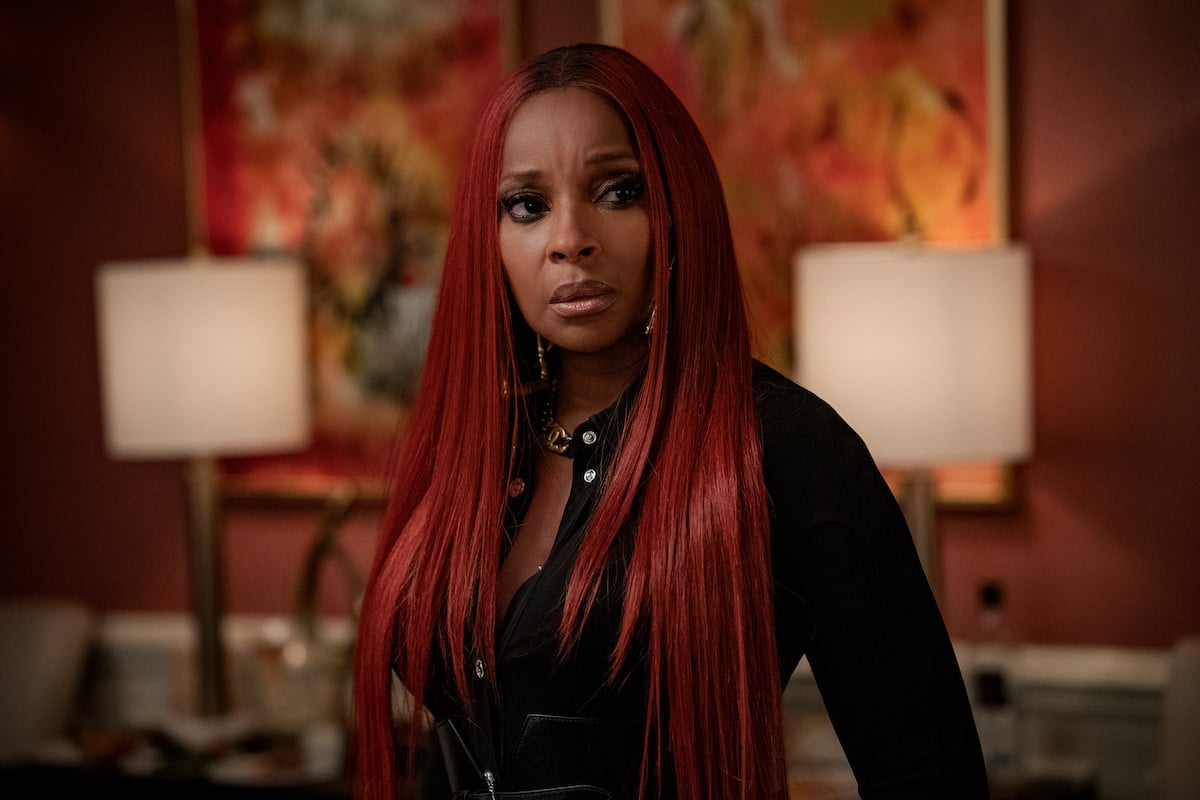 Monet has been ousted from her family on 'Power Book II: Ghost'
Monet has been running her family business and keeping her children on a tight leash since her husband was incarcerated a decade ago. However, her viciousness has backfired in a major way. With Lorenzo home, Diana was sick of her mother casting her aside.
Therefore at a nuclear family dinner, the youngest Tejada sibling exposed her family's darkest secrets. Diana revealed that her eldest brother Cane has sugared the family's cocaine product so he could take over a distributor. She exposed her brother Dru for failing to kill his lover, proving he's not ready to be his father's right-hand. However, the biggest bomb she dropped had to do with her mother Monet and her cousin, Zeke (Daniel Bellomy).
Diana explained that Monet was actually Zeke's biological mother and that she'd been carrying on an affair with Zeke's father Mecca aka Dante (Daniel Sunjata).
Will Monet get her power back?
With Diana spilling all of Monet's secrets, she doesn't have much of a leg to stand on. However, she did have something that Lorenzo doesn't expect — Mecca. It's clear that the queenpin is already making moves through the drug lord to regain her power.
"Mecca is just head over heels over Nene — that's what he calls her," Blige tells TVLine. "Like, that's his girl. He gets sloppy when it comes to her." She added,  "He's in love with Monet. Monet is like, 'I remember. I like you still.' But he's in love with Monet."
We think Monet has something big up her sleeve.
Will Monet kill Lorenzo?
Though Monet was frustrated with Lorenzo's release from jail and his willingness to push her into the background of the family business, we do think that she's still in love with him. Therefore, when she asked Mecca to kill her husband, we think it's a setup for something else.
While some fans believe the two men will take each other out, we think that Monet still wants the opportunity to repair her family. During a recent Instagram Live, a fan asked Power Universe creator Courtney Kemp if Monet was afraid of Lorenzo.
"In general, no she is not," Kemp said during a recent Instagram Live. "However, in the dinner scene when he says, 'You should go.' I don't know about you, but I would go because he is a killer and he just found out that I lied to him and all of our kids. It's not a good look, I would leave."
Still, we don't think their story has come to an end.