'Power Book II: Ghost': Will Tariq Die on the Show?
'Power Book II: Ghost' is gearing up for Season 2, but creator Courtney A. Kemp is focused on the longterm. Will Tariq die on the show?
Power may have ended after six seasons, but the countless spinoffs mean that the acclaimed drama series won't actually die anytime soon. Power Book II: Ghost begins right after the events of the original series but puts a new character at the center of the narrative. The drama series follows Tariq St. Patrick (Michael Rainey Jr.), who is trying to move on after murdering his father, James "Ghost" St. Patrick's (Omari Hardwick) in cold blood.
Though Tariq's mother, Tasha (Naturi Naughton), has taken the fall for Ghost's death, Tariq refuses to let his mother give up her life for him. As a result, he goes on a quest to prove his mother's innocence while juggling his work as a college student and earning money by selling drugs to aid his family.
Power Book II: Ghost has already debuted one season so far, but the second season is already underway. In fact, Power creator Courtney A. Kemp says she has big, long-term plans for the show and one hint seems to suggest that Tariq might die in the end.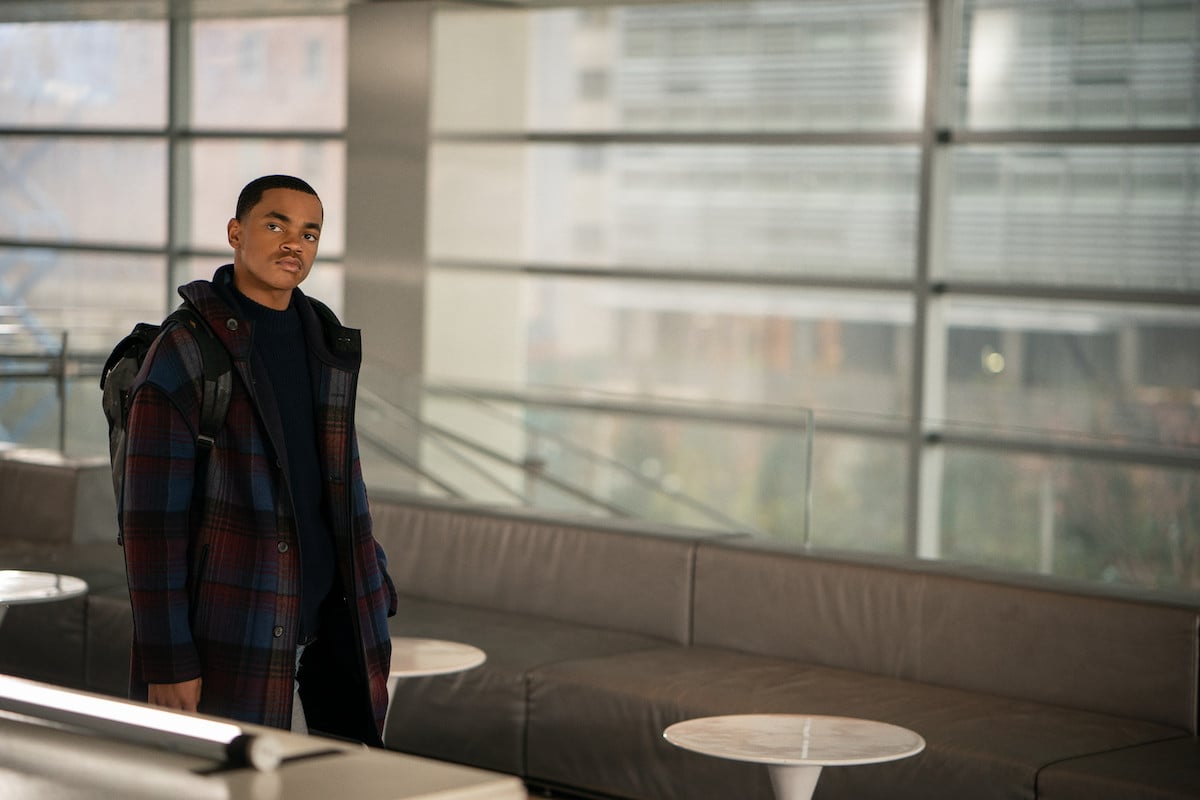 Michael Rainey Jr. had no clue he would star in 'Power Book II: Ghost'
Rainey has starred in the Power Universe since he was just 12. At first, Tariq was a background character in the drama of his parents' lives. However, as the series progressed and Tariq stepped into his teen years he became a more central character. Things took a turn when he discovered his father's undercover life as a drug kingpin and his involvement with FBI Agent Angela Valdez (Lela Loren).
Still, Rainey never dreamed he would be heading his very own spinoff series. "We were in the middle of filming season six, I forgot which episode it was, but [producer] 50 Cent had just shown up on set one day," Rainey told Ash London Live via Express. "He was just there talking to everybody and then he stepped to me and brought me to the side and we were talking. He was like, 'You know soon [you] got this done, you're gonna be the lead of your own show.'" Rainey was taken aback since 50 Cent is known for his sarcasm. "I was like, 'All right, whatever,'" he remembered. However, Rainey realized that 50 Cent was being serious a few weeks later.
"Like a week or two after that [Power creator] Courtney [Kemp] had told me, 'You know, after the show is going to be about you.' And I was like, 'Oh, so 50 wasn't playing around. Like this is real,'" he remembered.
What will 'Power Book II: Ghost' Season 2 be about?
The second season of Power Book II: Ghost is currently being filmed in New York City. Though Starz has not yet announced a release date for season 2, we have some idea about what to expect when it does premiere. "In the second season, Tariq's journey with the Tejada family will get even more complicated — and more dangerous — as he begins to understand the man he's going to become," Power creator Courtney A. Kemp told TVLine.
She added that the stakes would also much be higher for Tariq at school. "Well, one thing I think I can say [in] season two, Tariq's class, the Canonical Studies class, moves into an ethics unit," Kemp told Deadline via Express. "So, next year, we will be exploring ethics, and I will leave it at that."
Will Tariq die in 'Power Book II: Ghost'?
Power Book II: Ghost was quickly renewed for Season 2. However, Kemp has long-term goals for the show and they seem to hint at the demise of the central character, just as it did for his father, in the original show.
"I think I have, in my mind I have five or six seasons," Kemp told Deadline. "The big shift that would happen in season 5, the big shift that I'm planning for season 5 would take the show in a direction where frankly it could go on forever. The show could go for 10 seasons or more considering that shift and it's a big shift. But if that yeah, we could go forward for sure and do some fun stuff. But that depends on whether we make it there."