'Power Book II: Ghost': Will the Show Crossover With 'Power Book IV: Force'?
The Power Universe shows no signs of letting up. Amid the debut of the prequel series, Power Book III: Raising Kanan, Starz has announced the season two return of Power Book II: Ghost which centers on Tariq St. Patrick (Michael Rainey Jr.). The network has also announced a release time period for the Joseph Sikora-led Tommy spinoff, Power Book IV: Force.
As fans are anticipating the debut of both, they are finding clues that the two series might crossover which each other at some point in the near future.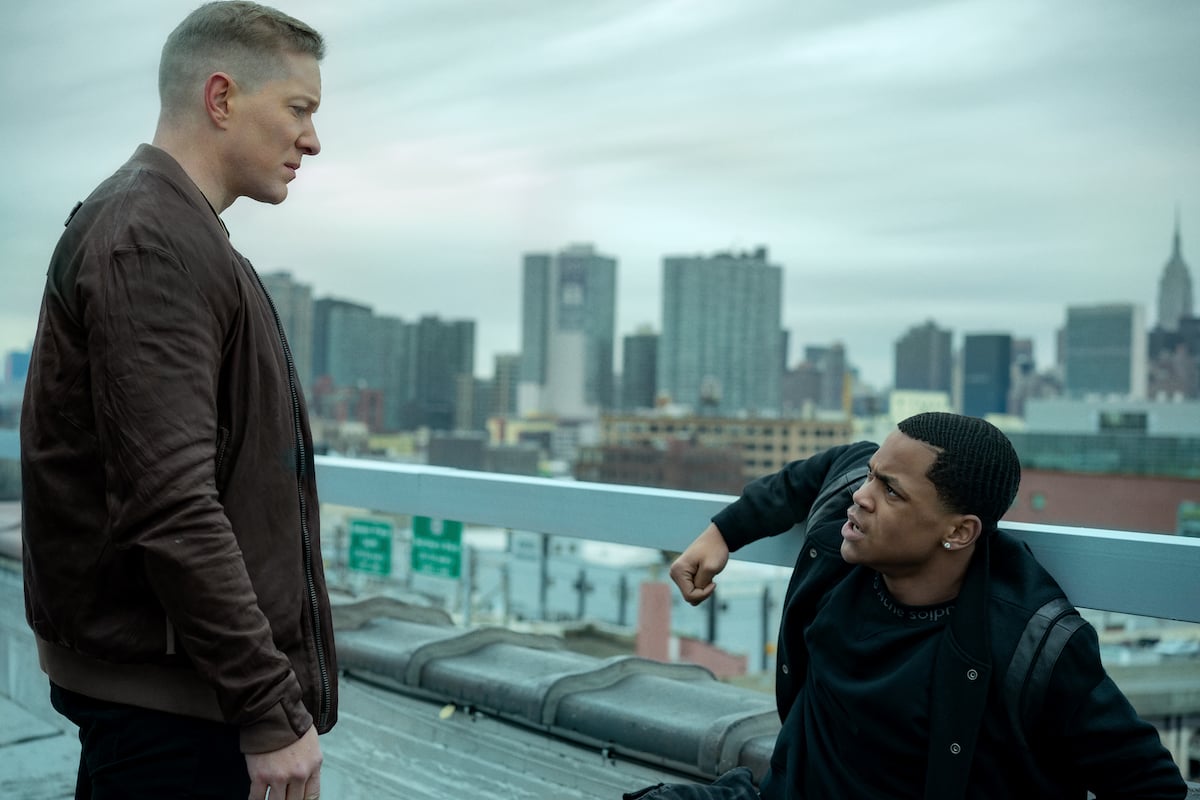 What will 'Power Book II: Ghost' Season 2 be about?
When the second season of Power Book II: Ghost does debut, we expect to see Tariq dealing with quite a lot. The burgeoning drug kingpin has murdered his meddling professor Jabari Reynolds (Justin Marcel McManus) which means his life as a drug dealer and a college student is going to crash together in a spectacular way. Power creator Courtney Kemp has already explained that Jabari's death is going to put Stansfield University under a microscope.
"It will affect Tariq because everything Tariq does affects him," Rainey told Entertainment Weekly. "A lot of things that he does, it's more because he has to do it just to survive. It's definitely going to mess with him. Nobody really wants to kill, so he's definitely going to have to learn to live with that."
Now that his mother Tasha (Naturi Naughton) is in the wind Tariq may also have to rely on an unlikely character for help.
'Power Book II: Ghost' could crossover with 'Power Book IV: Force'
During the first season of Power Book II: Ghost, Tariq relied heavily on his mother's guidance. However, now that she is in witness protection and he doesn't trust the Tejada family, especially not Monet (Mary J. Blige), he may have to turn to his uncle Tommy (Joseph Sikora) for guidance.
As we know Tommy, Ghost's former business partner and lifelong best friend has disowned his nephew for killing his father. We also know that Tommy is set to have his own Power spinoff, Power Book IV: Force.
"I can't tell you [if Tariq will seek out Tommy], but you know he's definitely going to need uncle Tommy's help at a point," Sikora said via Express. Since Ghost and Force are set in the same time period, this doesn't seem too far-fetched, especially since Tommy appeared in the season one finale of the show."
Kemp has explained that she's not against crossovers, but she does want each show to stand alone.
When does 'Power Book IV: Force' premiere?
Power Book IV: Force will debut in early 2022. Set in Chicago, the series follows Tommy after Ghost's death when he's forced to rebuild his empire from scratch.
"I think that it's going to take all facets of Tommy that we've built up to until now to not only survive but to potentially thrive — and to potentially leave," Sikora told Entertainment Weekly. "You don't know if it's going to be one city and then another city and if he's going to keep bopping or what connections need to be made."
Since Tommy is a fan favorite, fans are already awaiting the debut of Force.