'Power Book II: Ghost': Woody McClain Says He Relates to His Character Cane Tejada on 1 Topic
Power Book II: Ghost is the explosive first spinoff in the Power Universe. Picking up right after the events of the original series, the drama series follows Tariq St. Patrick (Michael Rainey Jr.) in the aftermath of his father's death. Unable to get access to his inheritance until he earns his college degree and desperate for money, Tariq begins selling drugs on his university campus.
Tariq's quest to earn money for his mother, Tasha St. Patrick's (Naturi Naughton) criminal defense, puts him at the mercy of the notorious crime family, the Tejadas. Helmed by matriarch Monet Tejada (Mary J. Blige), who is ruling the family with her husband, Lorenzo (Berto Colon) in jail, Tariq also gets involved with the Tejada siblings, Cane (Woody McClain), Diana (LaToya Tonodeo), and Drew (Lovell Adams-Gray).
While Drew and Diana embrace Tariq, he finds himself up against the wall with the diabolical Cane. Vicious and of ill-temper, McClain says he relates to his character on one topic.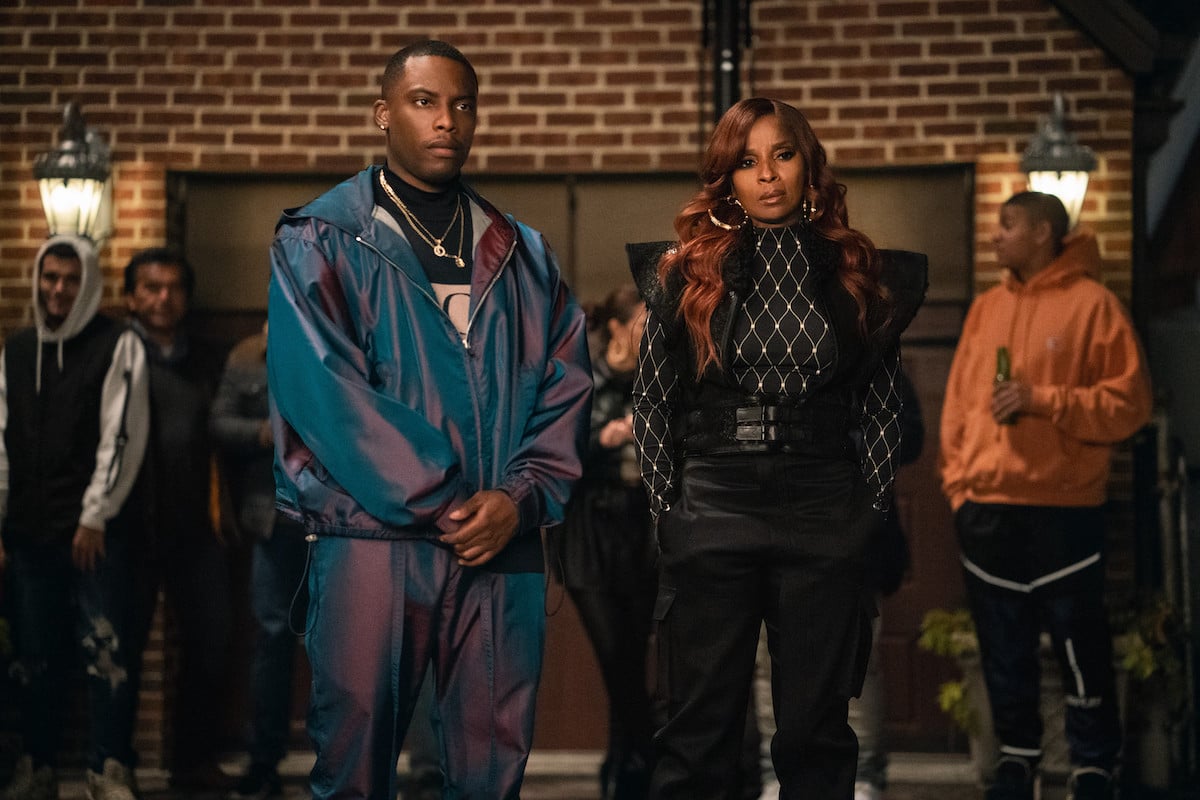 Woody McClain stars as Cane Tejada in 'Power Book II: Ghost'
From the moment we meet Cane, he reveals how ruthless he is, easily shooting someone in cold blood without a care in the world. He appears to be the obvious choice to take over the family business one day. However, it's also clear that he's a loose cannon in the same way that Tommy Egan (Joseph Sikora) was on Power.
As Tariq becomes more involved with the Tejadas, Cane becomes increasingly on edge and suspicious eventually making mistakes that cost him a great deal. When it came to stepping into Cane's shoes, McClain, who was best known for his portrayal of R&B singer Bobby Brown in The New Edition Story and The Bobby Brown Story said the blueprint was already laid out for him.
"[T]hat's been a great challenge, honestly," he told Complex. "But Courtney Kemp did an amazing job of creating these "books" for us to really understand our characters and really dive into the people that we get a chance to portray on-screen. For me personally, without Courtney giving me that, I probably would have been lost. She knows exactly what she wants and it's always great working with people like that. We don't have to guess anything. It's all laid out. All we do is just bring them to life."
Woody McClain says he related to his character Cane Tejada when it comes to family
Charismatic and warm, McClain is very unlike Cane who has no qualms about getting violent with his mother. However, the 32-year-old does relate to Cane on one major topic.
"When it comes to Cane, he's all about family," McClain explained. "His thing is family first. I don't care what I'm going through, I'm going to make sure my family is good. That's something that I can relate to in real life. I don't care, I'll make sure everybody in my family has a car before I even buy myself one. I'm always putting my family first. So, that's how [I think about] every role that I take on—I make sure that I can relate to it on a personal and real level."
Is Cane really Lorenzo's son on 'Power Book II: Ghost'?
The family issues are going to bubble to the surface in Season 2 of Power Book II: Ghost. Following his ill-advised confrontation with the G2G gang and getting into a physical altercation with his mother, Cane is on the outs with his father. However, fans have long been suspicious that he isn't actually Lorenzo's son, to begin with. Monet is a Black woman, while Lorenzo is Puerto Rican.
Though Drew and Diana appear Afro-Latinx, Cane seems to be fully Black. Fans have also been suspicious of Cane's parentage for some time. "I'm shocked that Cane is really Lorenzo's son. He appears so disconnected from his siblings. #[email protected]_STARZ," one person tweeted. "Power want me to believe Mary J Blidge and this hispanic man made Cane?" another person tweeted.
Kemp revealed that we will learn more about the Tejadas in the second season of Power Book II: Ghost.