'Power Book II: Raising Kanan': Some Compelling New Characters Were Just Cast for Season 2
Power Book II: Raising Kanan Season 1 ended on an earth-shattering note. The series, which is set in the early '90s follows 15-year-old Kanan Stark (Mekai Curtis). Though he's mostly an innocent young man, Kanan begins following in his mother, Raquel "Raq" Thomas' (Patina Miller) footsteps. A ruthless drug queenpin, Raq rules Kanan and the drug organization she has with her brothers, Marvin (London Brown) and Lou Lou (Malcolm Mays) with an iron fist.
Now some new characters are set to infiltrate Kanan's world.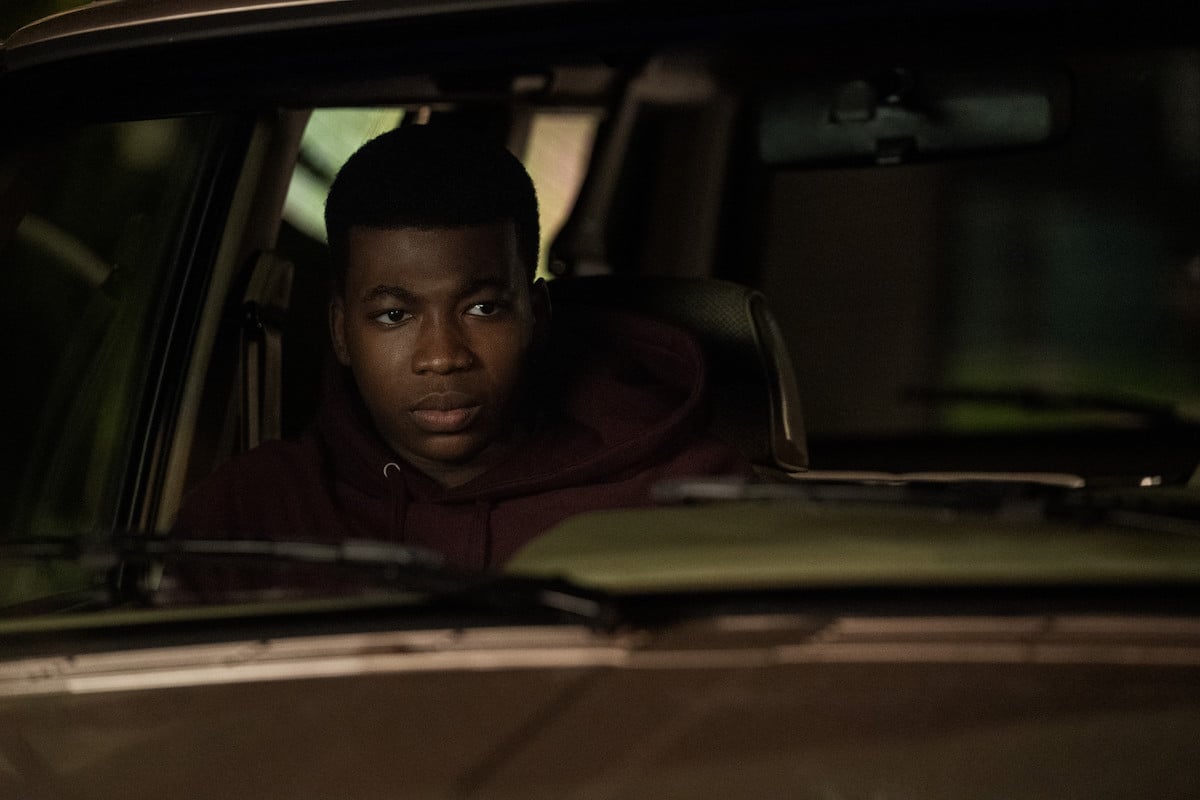 RELATED: 'Power Book III: Raising Kanan': The Character Symphony Bosket Could Be Connected to Ghost
What will happen in 'Power Book II: Raising Kanan' Season 2?
Though his mother tried to get him to focus on school, Kanan has now fully indoctrinated into her drug organization. She's even used him as a pawn for her own desires. Now Raq and Kanan's actions from season 1 are going to have some major consequences in season 2.
"It's just the continuation of actions and consequences," Curtis told Entertainment Weekly. "There's going to be some stuff happening that, again, you're going to see how it molds and shapes Kanan and what it does to his psyche."
Now that Raq has taken things to the extreme, even ostracizing Lou Lou, it looks like the family and the drug organization will never be the same. "The family's in an entirely new space and different dynamic now, so it's them navigating that and figuring out where they can step, where they can't step," he explained. "It's a lot of complicated things going on. It's wild."
Some new characters were just added to the cast
Before the first season of Raising Kanan even ended, Starz announced a slew of new cast members. Destiny's Child alum LeToya Luckett has been cast as Jukebox's mother, Kenya. She returns to Harlem after chasing her dreams in Los Angeles. Queen Sugar actor Omar Dorsey will play Cartier "Duns" Fareed, a charismatic businessman who wants to expand his business into DC and Baltimore. Krystal Joy Brown will play Renée Timmons, Marvin's anger management therapist. Finally, Paulina Singer will play Zisa, a stunning singer on Lou Lou and Crown's (Quincy Brown) record label.
Now, Deadline has announced that Sopranos alum Michael Rispoli has been cast as Sal Boselli, the powerful, charismatic, Italian mob boss of Newark, New Jersey. If Raq is having run-ins with the mob, then she might finally be a bit in over her head.
Actor Paloma Guzman has also been cast in season 2. The Duece alum will portray Detective Regina Foyle, a veteran NYPD detective with a sensitive yet rugged side. She's a contradiction in all the best ways.
It looks like Kanan's world is only going to get bigger in season 2.
'Power Book II: Raising Kanan' Season 2 has been delayed
As thrilled as fans are about the second season of Raising Kanan, they will have to wait a bit longer. During a recent Instagram Live, Power Universe creator Courtney Kemp explained that the Omaricron variant had slowed everything down.
"I don't have a date, but I can tell you they are shooting the finale right now," she explained. "We had to push part of the season because of COVID. The Omicron surge made us have to delay the beginning of Power Book II: Ghost Season 3 and take a break in the middle of Raising Kanan Season 2. It's going to be on a little later as a result, but like a tiny bit. And I think it's actually more going to affect the second half of the season, but not that much."
RELATED: 'Power Book III: Raising Kanan': London Brown Plays 1 Album to Transform Into Uncle Marvin