'Power Book III: Raising Kanan': 50 Cent Just Hinted at the Season 2 Release Date
Power Book III: Raising Kanan centers on Kanan Stark (Curtis "50 Cent" Jackson in Power and Mekai Curtis in Kanan). Before he was a fearsome gangster he was a naive teen in the '90s. Growing up in Queens, he's intent on proving himself to his mother, Raquel "Raq" Thomas (Patina Miller), a drug queenpin. However, Kanan has no idea how truly monstrous his mother is. She's even alienated her brothers, Marvin (London Brown) and Lou Lou (Malcolm Mays) with her obsessions with power.
Fans are eager to see how season 2 is going to pan out. Now, Power Universe producer 50 Cent has hinted at a release date.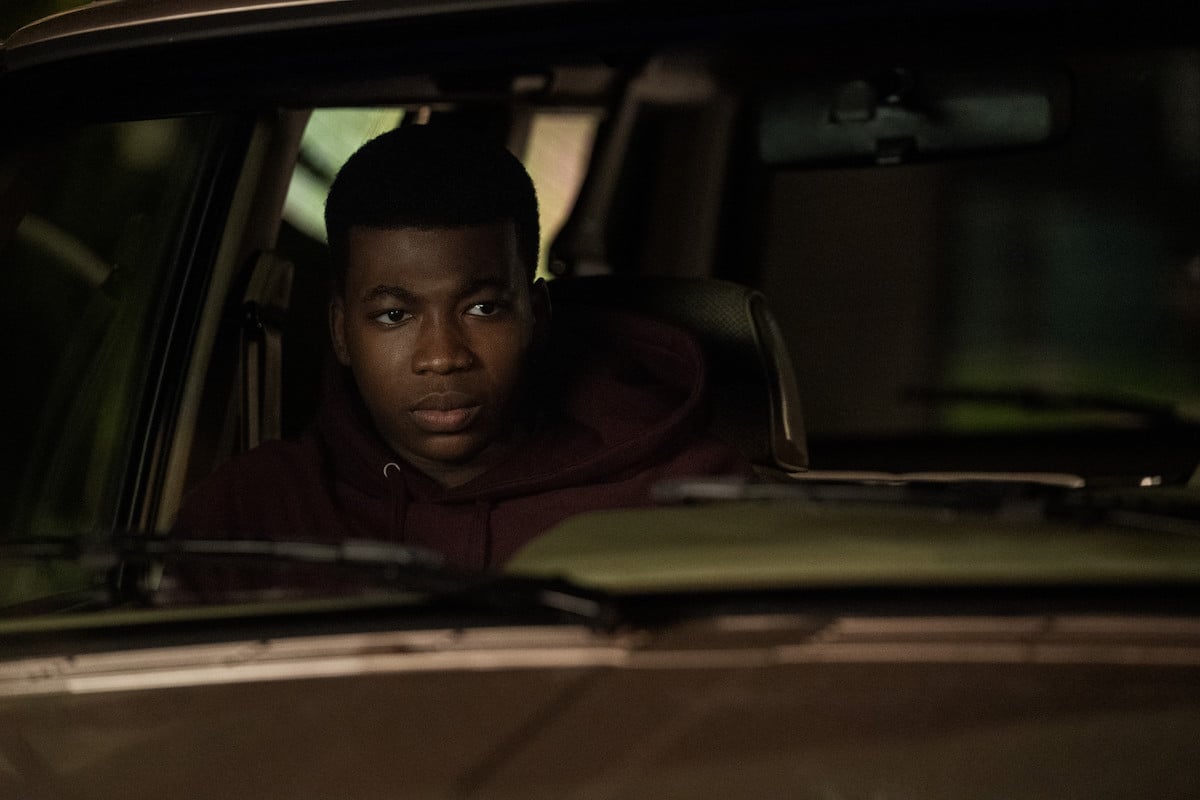 RELATED: 'Power Book III: Raising Kanan': 50 Cent Teases Ghost, Tommy and Breeze Appearances in Season 2
'Power Book III: Raising Kanan' Season 2 has been delayed
Though the second season of Raising Kanan went into production before the first season even began, the coronavirus (COVID-19) pandemic put a glitch in filming. "I don't have a date, but I can tell you they are shooting the finale right now," Power Universe creator Courtney Kemp said during an Instagram Live. "We had to push part of the season because of COVID. The Omicron surge made us have to delay the beginning of Power Book II: Ghost Season 3 and take a break in the middle of Raising Kanan Season 2. It's going to be on a little later as a result, but like a tiny bit. And I think it's actually more going to affect the second half of the season, but not that much."
50 Cent just hinted at a season 2 release date
Though fans knew that we wouldn't be getting a second season of Raising Kanan in July, due to filming delays, it looks like we're going to have to wait until fall for new episodes. Now that the series is headed toward post-production, 50 Cent has said there will be no new projects from him for six months after the Force Season 1 finale.
"FORCE is the highest-rated premiere of any show on the network," he tweeted. when they take too long to greenlight it, it pushes the production timeline back. after tonight's episode there are 3 left, April 10 it's a wrap. then 6 months till I have anything new."
This means that the second season of Raising Kanan will likely debut in October 2022, with Power Book II: Ghost debuting in the months following that.
What is 'Power Book III: Raising Kanan' Season 2 about?
"It's just the continuation of actions and consequences," Curtis told Entertainment Weekly. "There's going to be some stuff happening that, again, you're going to see how it molds and shapes Kanan and what it does to his psyche."
Though Raq and Marvin seem to have the same goals, we know that Lou Lou is over his sister's antics. "The family's in an entirely new space and different dynamic now, so it's them navigating that and figuring out where they can step, where they can't step," he explained. "It's a lot of complicated things going on. It's wild."
RELATED: 'Power Book III: Raising Kanan': Did Kanan Kill Ghost's Father?