'Power Book III: Raising Kanan': 50 Cent Revealed the Biggest Difference Between His Mother and Raq
Power Book III: Raising Kanan is the coming of age story of Kanan Stark (Mekai Curtis), the character made famous by Curtis "50 Cent" Jackson on Power. The series showcases Kanan's teen years and how the events and things that occurred in his life led him down such a dark path. The series also chronicles the mother/son relationship between Kanan and his mother, Raquel "Raq" Thomas (Patina Miller) who stands at the head of her own drug organization.
Raq is loosely based on 50 Cent's late mother, but there is a major difference between the real-life woman and the woman that we see on screen in Raising Kanan.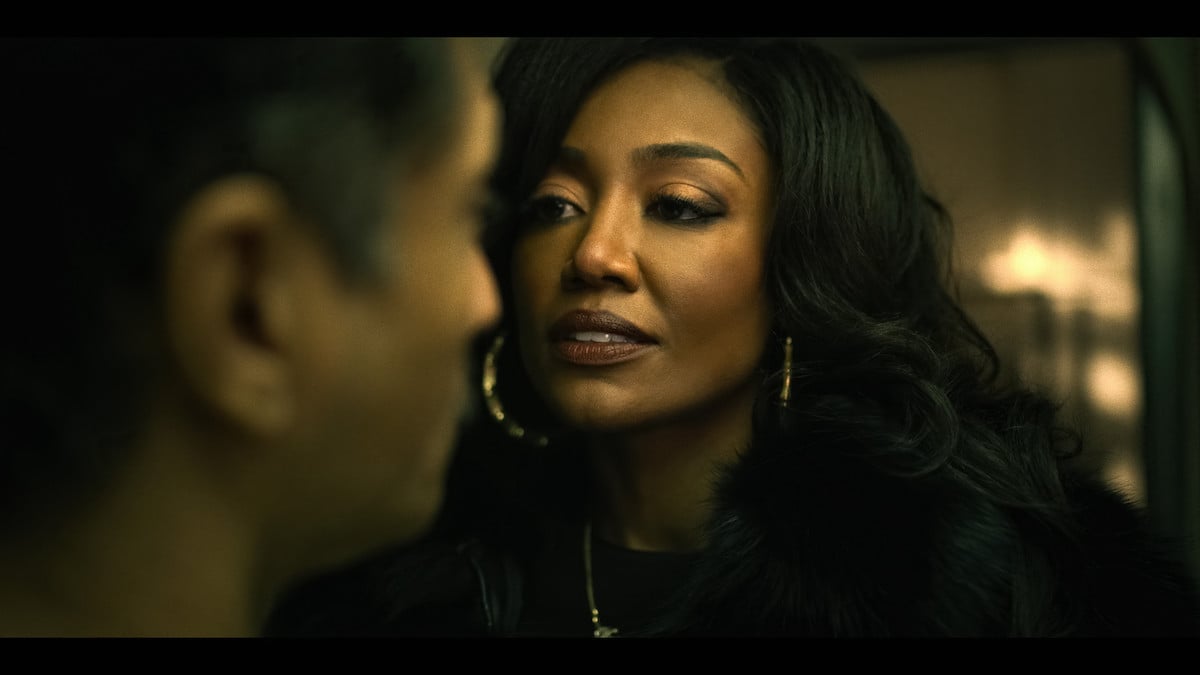 'Power Book III: Raising Kanan' is based on 50 Cent's real life
50 Cent and Power Universe creator Courtney Kemp created the character of Kanan Stark because the rapper/executive producer wanted to portray the most horrible person on TV. When it came to Kanan's backstory, they drew inspiration from 50 Cent's real life.
Like Kanan, 50 Cent was born and raised in Queens and he was raised by his drug queenpin mother, Sabrina until she died in a fire when he was just eight. In fact, the opening scene of Raising Kanan is taken directly from 50 Cent's memories.
"These are real things, like, I really experienced being roughed up in the park before my mom sent me back to the park, and I was just more afraid of her than the kids in the park, so I ended up going back to fight them instead of dealing with my mom," the rapper told Sky News. "It was probably the biggest thing to describe what my relationship with my mom was like fairly early on, you know, because she was the only provider, so she was like the source of everything that's good; if she's angry with you then nothing good is around, you know what I'm saying, and you're like, wow, no, just take me back to the park, I'd rather fight than deal with this."
50 Cent explained the biggest difference between Raq and his late mother
Though Raq and 50 Cent's late mother Sabrina shared the same occupation, Raq is portrayed as a bit softer than remembers his mother being. As we've seen thus far on Raising Kanan, Raq is ruthless when it comes to her business, but when it comes to Kanan, she's definitely gentler.
"She was my mom and my dad and she was tough so I didn't know when it was OK to be emotional and when it wasn't," 50 Cent remembers of his late mother Sabrina via Page Six. "She would look at me on the floor [when he was upset] and say, 'Get up — what you over there crying for acting like a little girl [for].'
50 Cent says that Queens, New York has changed a ton since the '90s
While Raising Kanan is loosely based on 50 Cent's experiences growing up in Queens in the late '80s and '90s, it was still a challenge for showrunner Sasha Penn and the cast and crew to make the show as authentic as possible. After all, the Queens of 2021, looking nothing like the Queens of the late 20th century.
50 Cent explained that even the code on the streets has shifted into something that is nearly unrecognizable. "Well, just the environment the neighborhood was, was a lot harder back then in the '90s," 50 Cent told Digital Spy. "You look at the beautiful buildings in New York City, they just didn't have windows. There just was abandoned buildings at that part. It was like a lot more, see no evil, hear no evil. Then you scarper when the police come, and like 'I don't know what happened.' And if you watch like First 48 now you'll see how fast they tell. They're all just telling on everybody. Detective, all you had to do is just come in with a badge."