'Power Book III: Raising Kanan': 50 Cent Says the New Show Is Based on His Childhood Experiences
The third installment in the 'Power' Universe, 'Power Book III: Raising Kanan' has just debuted to rave reviews. Fans and critics are praising the realism of the series. It turns out that many of the scenes are from 50 Cent's childhood experiences.
Curtis "50 Cent" Jackson has been a major play in the Power Universe since the original show first debuted back in 2014. Not only has the Queens-born rapper been an executive producer since the beginning, but he also portrayed the menacing Kanan Stark in the series for several seasons. Since then, Power has expanded exponentially.
In addition to the original drama series, the franchise has boasted several new spinoffs, Power Book II: Ghost, Power Book III: Raising Kanan as well as the forthcoming series, Power Book IV: Force and Power Book V: Influence. Thus far, Raising Kanan has debuted to rave reviews and people are already drawing parallels between the series and Get Rich Or Die Tryin,' the film about 50 Cent's life.
It turns out, some of Power Book III: Raising Kanan is based on 50 Cent's childhood.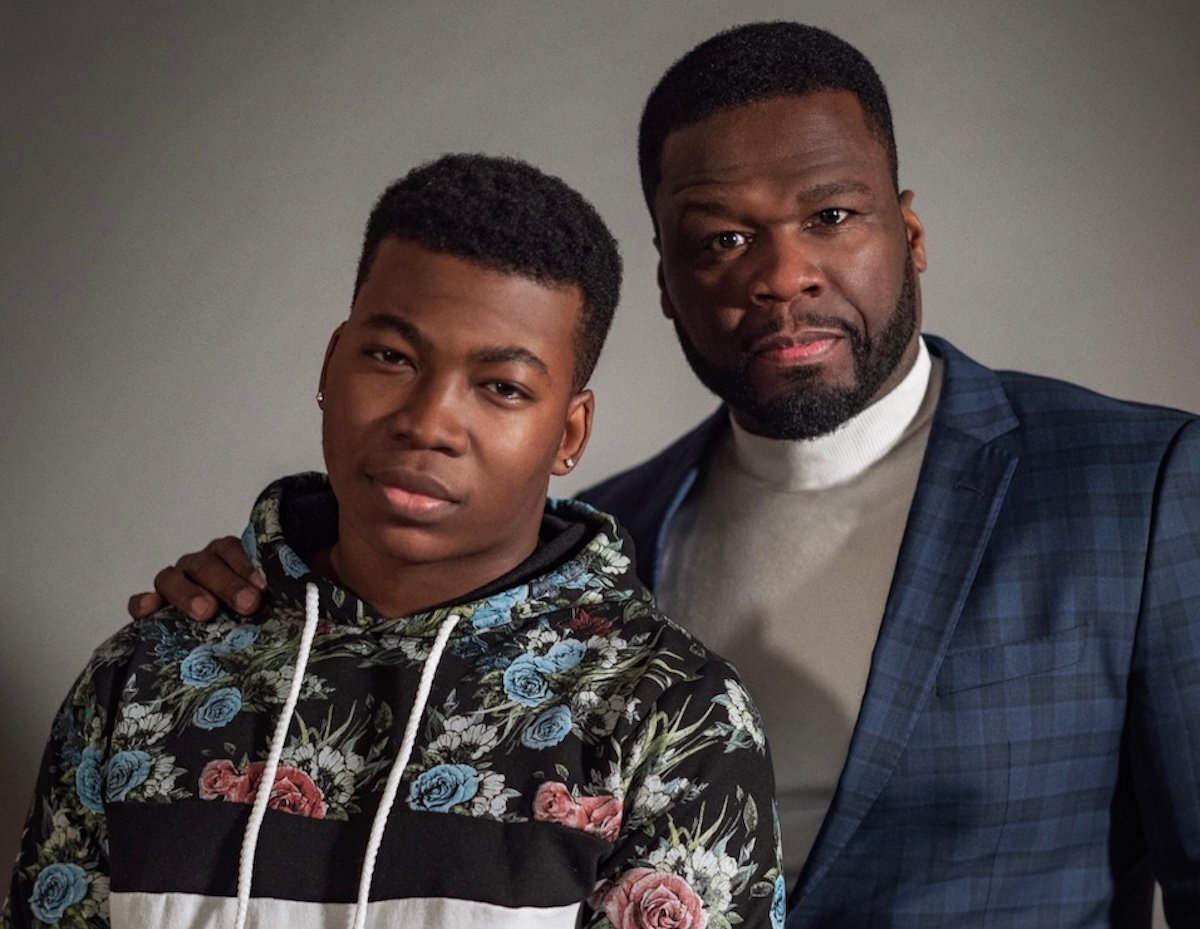 What is the 'Power Book III: Raising Kanan' about?
Set in the '90s, Power Book III: Raising Kanan is the prequel in the Power Universe. The series is set 30-years before the events of Power and Power Book II: Ghost. In the series, we meet 15-year-old Kanan Stark (Mekai Curtis), a whip-smart teenager who instead of focusing on school and the other typical things that occupy the minds of teens is trying to prove himself to his mother. Kanan's mom, Raquel "Raq" Thomas (Patina Miller) is a drug queenpin who runs her own organization in the volatile male-dominated industry.
Though she has other dreams for Kanan, Raq isn't able to stop her son from being intrigued and getting his hands bloody in the life.
"We meet him, he's young and impressionable and, you know, he's just trying to figure his way through life with a bunch of people around him that influence him, that's why it's called Raising Kanan," Curtis told Digital Spy. "You meet him, as this child, a kid who knows nothing about anything, and throughout the show, you get to go on the journey with him and see how he becomes so desensitized. How exactly he turns into the monster we know on Power. That's been the biggest thing about it, it's just the journey of watching him lose his innocence."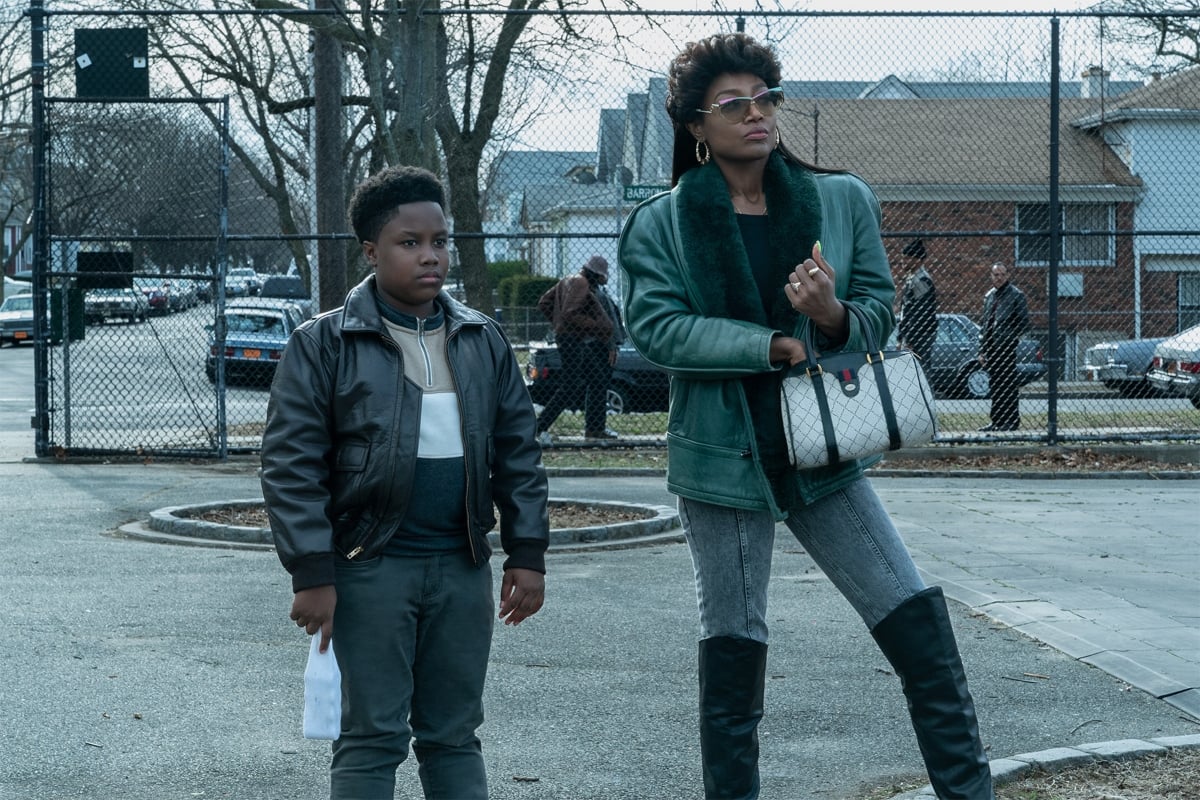 50 Cent says 'Power Book III: Raising Kanan' is based on his childhood
Like Kanan, 50 Cent was raised by his single mom, Sabrina. Though she died in a fire when he was just eight, the rapper has revealed that his mother also sold drugs to provide for herself and him. It turns out many of the things that Kanan experiences in Raising Kanan came directly from the rapper's memories.
"These are real things, like, I really experienced being roughed up in the park before my mom sent me back to the park, and I was just more afraid of her than the kids in the park, so I ended up going back to fight them instead of dealing with my mom," he told Sky News. "It was probably the biggest thing to describe what my relationship with my mom was like fairly early on, you know, because she was the only provider, so she was like the source of everything that's good; if she's angry with you then nothing good is around, you know what I'm saying, and you're like, wow, no, just take me back to the park, I'd rather fight than deal with this."
Is Mekai Curtis from 'Power Book III: Raising Kanan' related to 50 Cent?
Already, Curtis is being praised for embodying the role of Kanan and modeling 50 Cent's example. In fact, the men look so similar that fans have wondered if they are related in real life. Though they are no actually related, the 20-year-old has proven himself to be an exceptional actor. "I went through a period where my jaw was broken because I've been shot in my face, so I spent a long period of time speaking without moving my jaw, like having my teeth closed and talking, and it just slurs a little bit — and he got that down! So you notice that and I'm like, 'Yo, this kid is special!'" 50 Cent told Entertainment Weekly.