'Power Book III: Raising Kanan' Actor to Star in 'The Game' Reboot
Raquel Thomas is stepping out of her comfort zone with Symphony Bosket in Power Book III: Raising Kanan. Played by Toby Sandeman, he's an architecture student, teacher, and moonlighting bartender, and he's gaining his own fan base. Though he's now part of the Power universe, Sandeman recently landed a major part in The Game revival on Paramount+.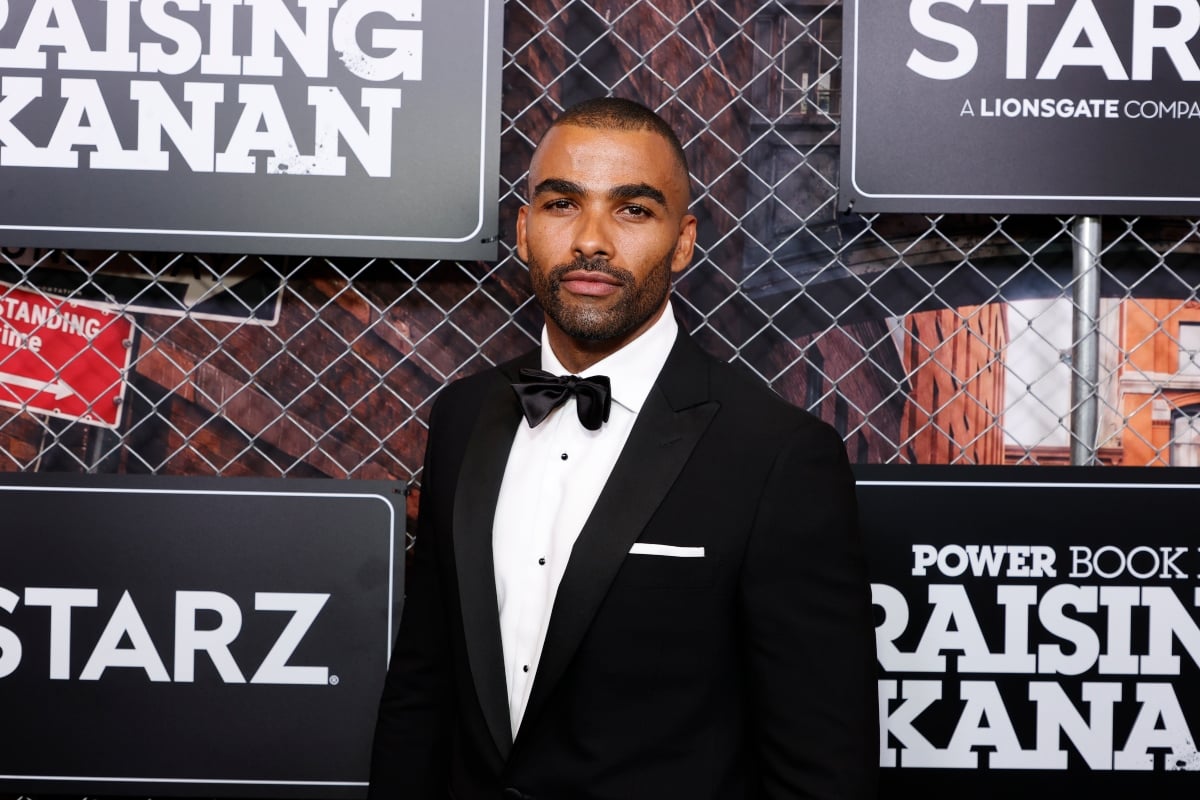 Toby Sandeman snags baller role in 'The Game' reboot
According to Variety, Sandeman was cast as a hotshot football player named Garret Evans in The Game. In fact, he plays the best one in the entire league, bringing back memories of Malik and Jason. It's the latest high profile role for the British actor who's also been in Love Is, The Royals, and She's Gotta Have It.
Sandeman shared the news on Instagram and shouted out creator Mara Brock Akil by writing, "Very excited to be a part of this reboot, of the Legendary show @maraakil created, THE GAME. Having so much fun already playing alongside the stars @iamwendyraquel and @hoseachanchez that made that classic what it was. Looking forward to you all seeing what Showrunner @devon_greggory has cooking with the talented new additions of @adriyanrae @vheb_official @analisavelez as well as myself."
Tim Daly of Madam Secretary also joins him in the cast.
Paramount+ is bringing 'The Game' back for a short season
In May, Paramount+ announced the series' return and casting news after it ended in 2015. Pooch Hall and Hosea Chanchez are set to reprise their roles as Derwin and Malik, and Coby Bell will make a small appearance as Jason Pitts. Brittany Daniel is also on board as her old character Kelly Pitts.
Fans can expect 10 episodes in season 1, but instead of the San Diego Sabers, the team will be in Las Vegas. Per the show's synopsis:
The Game returns with a mix of new players and original cast to offer a modern-day examination of Black culture through the prism of pro football. The team will tackle racism, sexism, classism, and more as they fight for fame, fortune, respect, and love — all while trying to maintain their souls as they each play The Game.
The Game originally aired on The CW for three seasons, from 2006-2009. BET rescued it from cancellation in 2011, and the showed continued through season 9. Paramount+ seeks to launch its own fresh iteration rather than a full sequel-like continuation. That means the OG stars will not be front and center.
Tia Mowry-Hardrict not part of the show
The cast is stacked with familiar and new faces, but one name that's noticeably absent is Tia Mowry-Hardrict. Med School is sitting this round out. Mowry-Hardrict addressed casting rumors on TikTok and wrote that she won't be part of the series. In the past, she was open to another reboot of The Game, but these days, she's busy with Netflix's Family Reunion. The actor also runs her own family-friendly vlog called Tia Mowry's Quick Fix.
Paramount+ will drop the reboot in November 2021, so Sandeman's fans should check out how the former athlete tackles his role.