'Power Book III: Raising Kanan': Breeze Should Appear in Season 2, Says 50 Cent
Power Book III: Raising Kanan has afforded viewers the opportunity to get to know Kanan Stark a little better. The son of a drug dealer, he was born into the world of crime and spent much of his life as a gangster before his death in the original series. Kanan was raised by his mother Raquel "Raq" Thomas and uncles Marvin and Lou-Lou. But he also had a mentor named Breeze who helped shape him.
While Breeze has not yet appeared in the Starz series, 50 Cent said in an interview that he'll likely appear in the second season of Power Book III: Raising Kanan.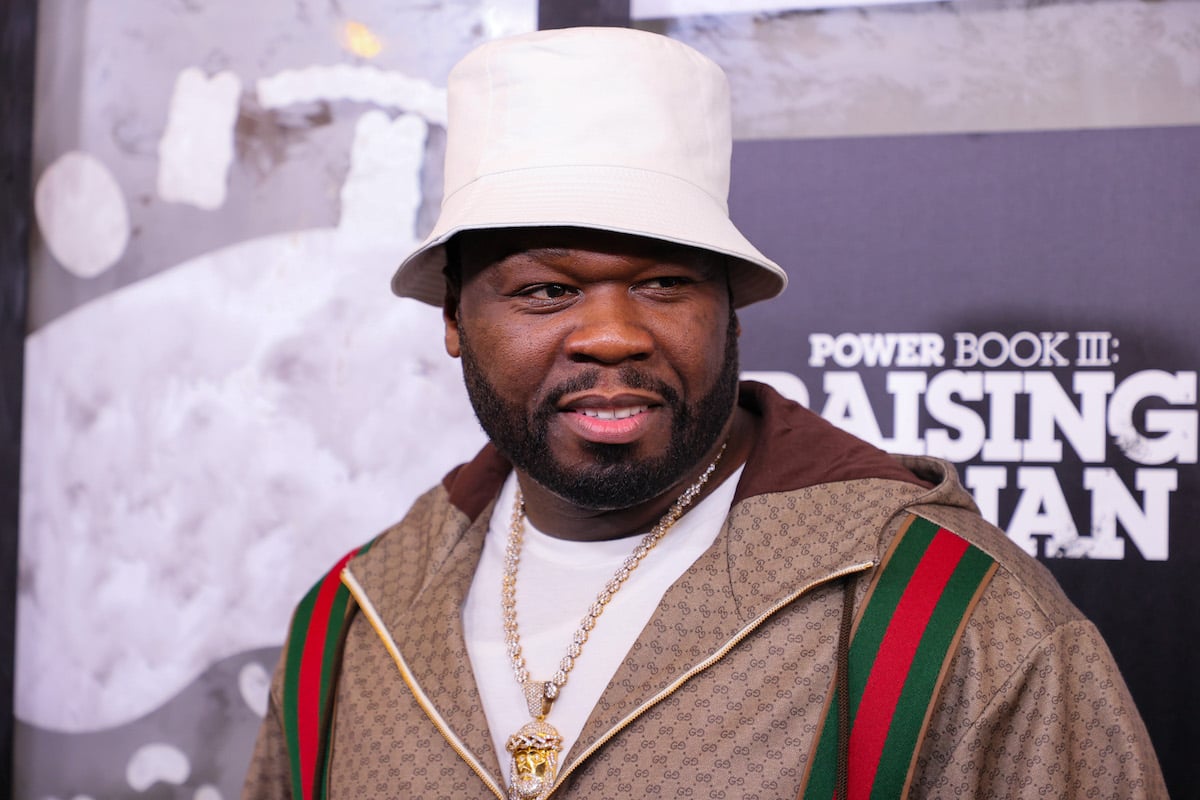 The events in the first season of 'Power Book III: Raising Kanan' could lead to a strain between Kanan and his mom
When we first meet Kanan, his world revolves around Raq. But it becomes clear over the course of the show that he can't trust even her.
Raq reached the ultimate level of deceit and betrayal in the final episodes of Raising Kanan Season 1, when she sent Kanan to kill Detective Malcolm Howard, who he doesn't realize is his real father. While he still hasn't caught on to what she's done, you can tell by the look on his face after his talk with Jukebox that he's starting to question if his mom really has his best interests at heart.
50 Cent says Raq's actions could pave the way for Breeze's introduction
50 Cent, who played the adult Kanan, told TVLine that Raq's actions could eventually lead to Kanan gravitating away from her and venturing out on his own.
"Power Book III could become as successful as Power itself," said the rapper, whose real name is Curtis Jackson. "It's up to the writers and the showrunner, but viewers should expect to meet Breeze by Season 2. He was Kanan's partner and boss and more aggressive than anyone could hang with or handle. Breeze became Ghost and Tommy's boss, and Ghost ended up killing Breeze before viewers got to meet him."
But just because Breeze might show up, it doesn't mean viewers will get to see Ghost and Tommy too. As Power creator and showrunner Courtney Kemp previously said, she wants to keep the focus more on Kanan and those most central to him.
"This is not a Ghost and Tommy origin story. That's boring. Who cares?" she told TVLine when asked about possible appearances by Ghost and Tommy. "If you think about it, it's not exciting. I rolled my eyes because it's not a new story to tell. I will keep telling people they are 10 years old and their long division is shaky. They've got Trapper Keepers and protractors. They're not in the game yet. They're literally still playing games."
But 50 Cent hopes to see them as the show progresses
"It would be fun to explore how James became Ghost and where he and Tommy started," he told TVLine when asked for his thoughts on Ghost and Tommy cameos. "Fans who love Power should get to know Breeze first and find out how he and Kanan became acquainted and also what ends up happening to Raq and their whole family by the time Kanan becomes a boss."
Viewers will be able to get more insight into that when Raising Kanan returns. While the release date is not yet known, the expectation is that it'll be back in 2022.