'Power Book III: Raising Kanan': All the Clues That Prove Raq Set Marvin up
Set in the '90s, Power Book III: Raising Kanan follows the teen years of Kanan Stark (Mekai Curtis). Raised by his cutthroat, drug queenpin mother Raquel "Raq" Thomas (Patina Miller), Kanan is slowly transforming into the man that we knew him as in Power.
Raq's brothers Marvin (London Brown) and Lou Lou (Malcolm Mays) also play pivotal roles in Raising Kanan. In fact, fans are convinced that Raq set Marvin up to take over his role in the family's drug organization.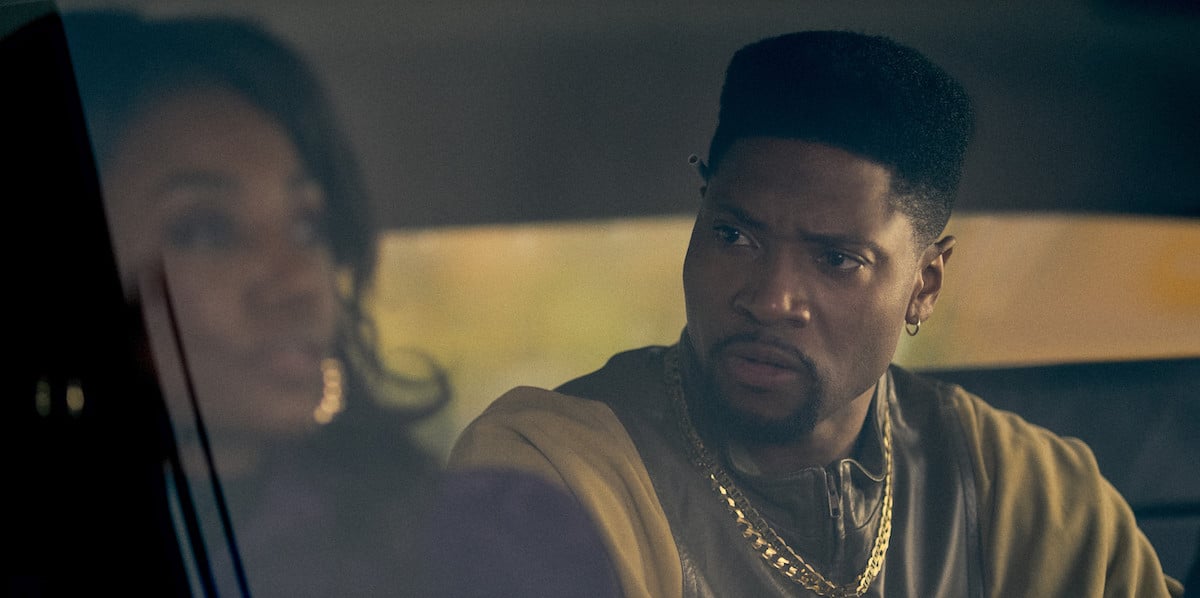 RELATED: 'Power Book III: Raising Kanan': The Character Symphony Bosket Could Be Connected to Ghost
Who is Marvin on 'Power Book III: Raising Kanan'?
The eldest of the Thomas' siblings, you wouldn't know that by looking at Marvin. He often acts before he thinks causing turmoil in the family's drug organization and with his daughter Jukebox (Hailey Kilgrove). Hot-tempered and loud, Marvin has made it clear that he has his own ideas about how the business should run. However, he rarely gets a word in edgewise with Lou Lou or Raq.
Ironically, the character is based on Curtis "50 Cent" Jackson's real-life uncle. "My Uncle Horace is a lot like Marvin," 50 Cent told TV Line. "He's the kind of person who can handle altercations and do aggressive things, but he gets in his own way. My Uncle Horace made a lot of crazy decisions and moves in business that still don't make sense when I hear the stories. He's been like that my entire life."
All the clues that prove Raq set Marvin up
In episode 105, Marvin and Lou Lou have a confrontation where we learn more about Marvin's backstory. It turns out that Marvin raised Lou Lou and Raq when their parents were too focused on their addictions. Moreover, there was a time when Marvin was the leader of their drug organization. However, he got addicted to his product and was eventually arrested and sent to prison.
During his prison stint, Raq took over the organization and hasn't let go of the reins since. However, it's interesting to note that Marvin believes he was set up. We know that Raq is vicious and cutthroat and she has no qualms about eliminating people that get in her way. She even had Kanan's friend D-Wiz (Nile Bullock) killed to take the heat off Kanan.
After she sent Kanan to kill his biological father Detective Malcolm Howard (Omar Epps), we know she's capable of anything. We wouldn't be shocked if she set up her own brother.
Fans think that Marvin is Breeze
Though Kanan has been indoctrinated into the drug game by his family, we know from Power that he eventually goes into business with a man named Breeze. Now fans feel like Marvin could be Breeze, especially since he seems to fit some of the descriptors of the character.
"My character basically introduces Kanan into this lifestyle that Power fans know him for," Brown told journalist Landon Buford on Instagram. "And the fact that my sister is in charge because I was irresponsible with it when I was in the position. So, that creates a little beef between us and a bit of a power struggle. In the relationship with my daughter [Juke Box], we don't see eye to eye just on the father-daughter type of thing. So, the only person that my character can use his authoritative energy on is young Kanan."
Hopefully, we will learn the truth when season 2 debuts Aug. 14.
RELATED: 'Power Book III: Raising Kanan': Mekai Curtis Studied 50 Cent to Transform Into Kanan Stark