'Power Book III: Raising Kanan': Courtney Kemp Just Hinted That Ghost Could Appear This Season
The second season of Power Book III: Raising Kanan is on its way and we think it's going to be explosive. The series centers on the teen years of Kanan Stark (Mekai Curtis) who is learning the drug game from his queenpin mother, Raquel "Raq" Thomas (Patina Miller), and his uncles, Marvin (London Brown) and Lou Lou (Malcolm Mays). However, we also know that James "Ghost" St. Patrick plays a major role in Kanan's story.
Now, Power Universe creator Courtney Kemp has just hinted at Ghost's return.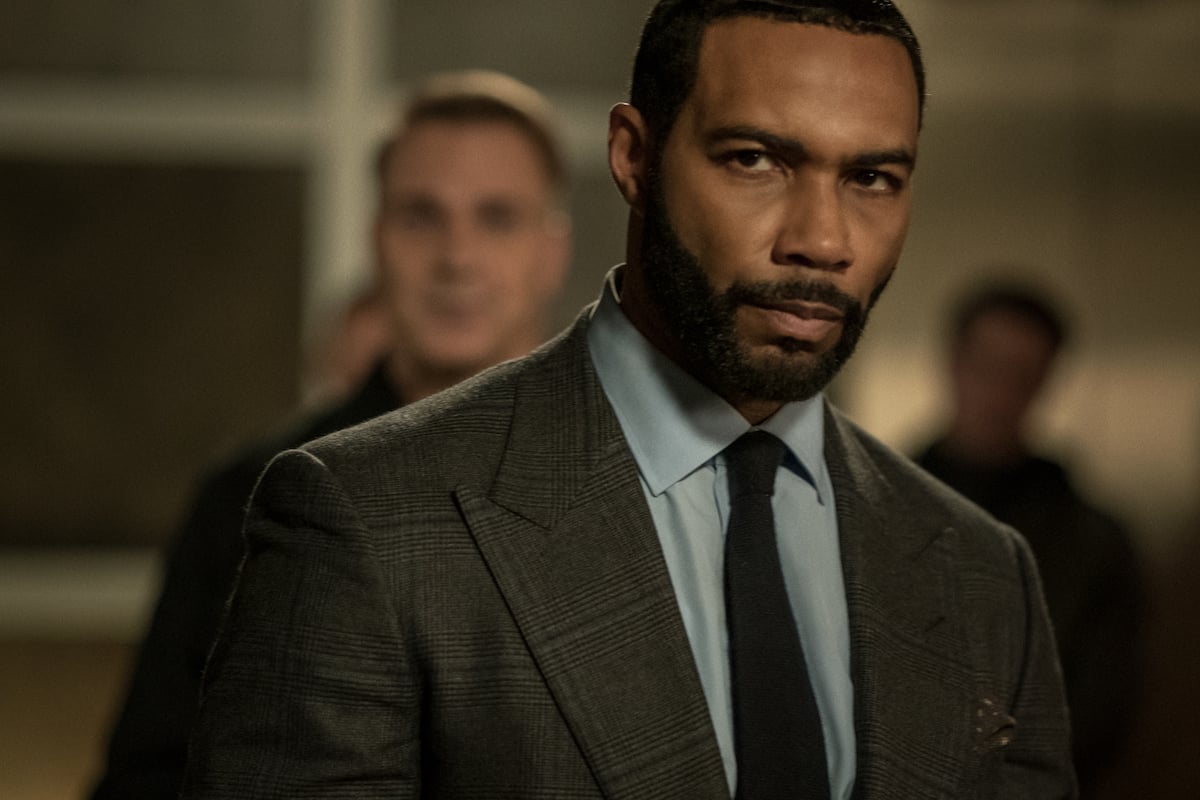 'Raising Kanan' Season 2 will debut on August 14
One year after the season 1 premiere, Power Book III: Raising Kanan is set to return to our TV screens with a brand new season. There will be a slight time jump moving from 1991 to 1993 and Kanan is set to return to Queens following his attempt at murdering Detective Malcolm Howard (Omar Epps). Though Raq has solidified her place at the top of the drug game in Queens, her family appears to be drifting away from her.
Starz has revealed the season 2 logline. It reads,
As we enter season two, Raquel 'Raq' Thomas has gained control over the city's drug trade, but her son is slipping away. Kanan Stark returns to Queens uncertain of his future with the family business, and because of Detective Howard's lingering secret, he's even more uncertain of his past. Kanan searches for the truth while Raq boldly expands the business into hostile Mafia territory. Lou-Lou has other plans that revolve around his emerging record label, but Raq isn't about to let his side hustle get in the way of her expansion. Although Marvin remains Raq's loyal soldier, he struggles to earn Jukebox's forgiveness and become the father she deserves. The ties that bind this family are becoming undone, but Raq will stop at nothing to hold them together
RELATED: 'Power Book III: Raising Kanan': Did Kanan Kill Ghost's Father?
Courtney Kemp just hinted that Ghost could appear in season 2
It also appears that we may see the introduction of Ghost and Tommy, portrayed in Power by Omari Hardwick and Joseph Sikora respectively. Executive producer Curtis "50 Cent" Jackson previously hinted at their appearance. "Those characters could possibly pop up in Raising Kanan," he told Express. "We're already on a journey, it explains the monster you saw in me playing Kanan. The trauma, everything he's gone through."
Now, Power Universe creator Courtney Kemp is also hinting at the return of Ghost. "There was not Ghost RIP," she said on The Crew Has It. "There was no RIP asset that they used to do after people died. And, there is more story to tell."
While we believe Ghost is certainly dead in the modern-day, we do think there is an opportunity for his character to be introduced in Raising Kanan.
Breeze might be introduced in 'Power Book III: Raising Kanan' Season 2
In addition to Tommy and Ghost, it's likely that Breeze, Kanan's mentor, will also be introduced this season. We know that Kanan eventually teams up with Breeze and the men form their own organization. Eventually, the pair mentored James "Ghost" St. Patrick and Tommy Egan. Breeze even gave Ghost his nickname. However, Ghost killed Breeze when he wanted to advance in the business. "I was your age when I killed him. I killed Breeze because he got in the way of my future," he told his son Tariq (Micharl Rainey Jr.) in an episode from Power Season 6.
Most people think that Breeze is actually Kanan's late friend D-Wiz's older brother, but only time will tell.
RELATED: 'Power Book III: Raising Kanan': The Character Symphony Bosket Could Be Connected to Ghost