'Power Book III: Raising Kanan': Creator Sascha Penn Knew Immediately That Patina Miller Had to Play Raq
Power Book III: Raising Kanan is the third installment in the Power Universe, but unlike Power Book II: Ghost and the original Power series, this is a coming-of-age story. Set in the '90s, the series introduces us to 15-year-old Kanan Stark (Mekai Curtis), the character made famous by Curtis "50 Cent" Jackson in the original series. A smart teenager, who has the ability to go to the best high school in the city, Kanan slams the door on that dream to stay by his queenpin mother, Raquel "Raq" Thomas' (Patina Miller) side.
Determined to involve himself in the family business with his mother and uncles, Marvin (London Brown) and Lou-Lou (Malcolm Mays), the choices that Kanan make a such a young age turn him into the monster that he becomes. Still, as fearsome as the adult Kanan is, he has nothing on his mother, Raq.
Portrayed iconically by Miller, Raising Kanan creator Sascha Penn says he knew the Tony-Award winner had to step into the role the moment he saw her audition.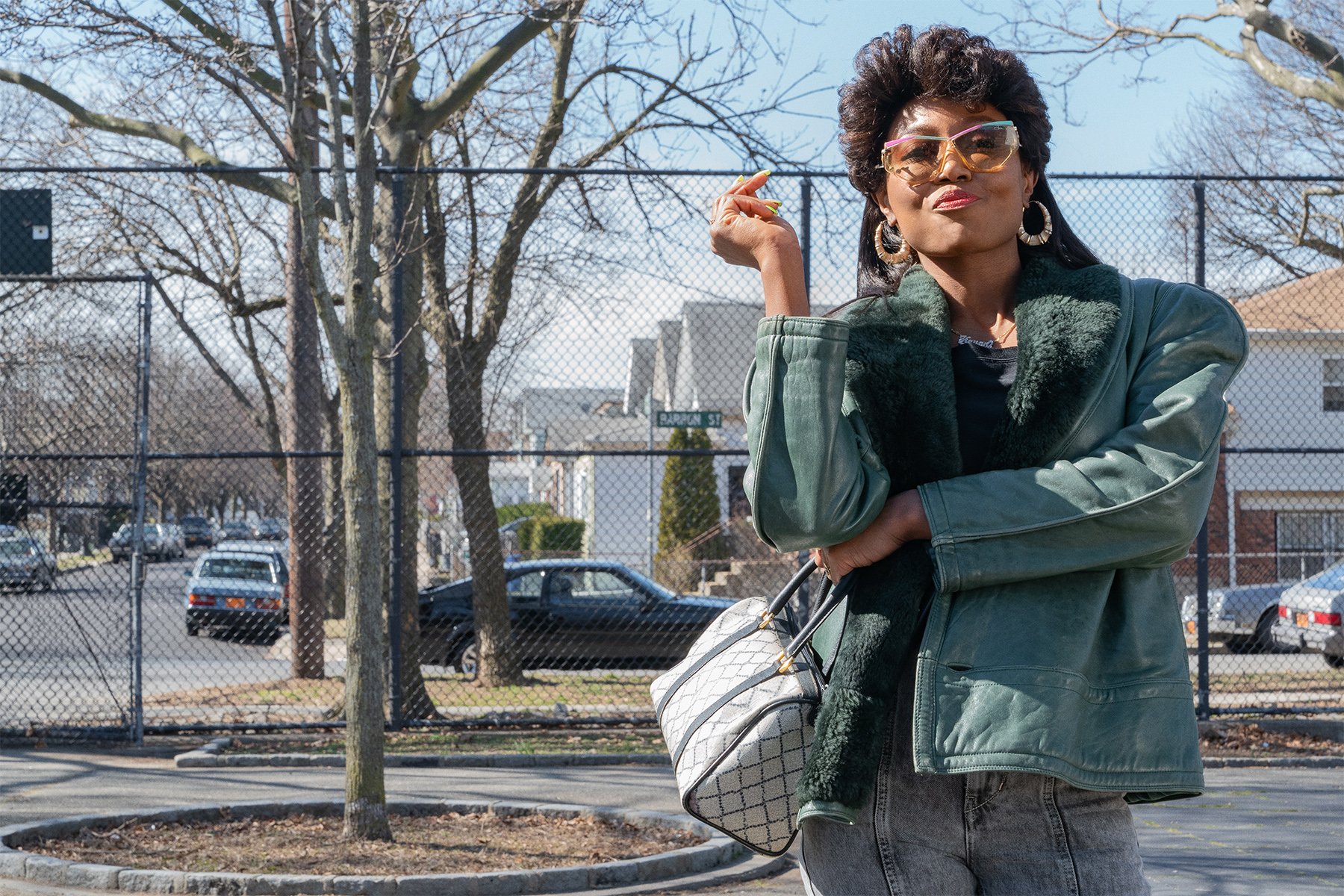 RELATED: 'Power Book III: Raising Kanan': Everything You Need to Know Before Watching the New Series
Patina Miller's character Raq Thomas on 'Power Book III: Raising Kanan' is based on 50 Cent's mom
Like Kanan, rapper and Power Universe executive producer 50 Cent was born and raised in Queens, New York. Like Raq, his mother Sabrina was a single mom and a drug queenpin who raised him until she died in a fire when he was just eight.
Many of the things that Kanan will experience in Raising Kanan came directly from 50 Cent's life and his time with his mother. "I look at my journey, some of the decisions that my mom made have guided mine, and it's because people from her life had what was a representation of financial freedom, they had those nice things in front of me," 50 Cent told Sky News. "They got everything that you would want, so it kind of led me down the same path of the hustling and going to do different things, and, you know, I just hit the roof of that and wanted to do more, so I got involved in music and entertainment where we do things that exceed that level of success, completely."
RELATED: 'Power Book III: Raising Kanan': How Did Kanan's Mom Raq Become a Drug Dealer?
'Power Book III: Raising Kanan' creator Sascha Penn knew Patina Miller had to portray Raq
Both 50 Cent and Penn knew that they needed the perfect person to embody Raq. Therefore when Miller walked into the door they knew she was the right fit for the role. "It's one of those things where you sit in a room, and someone walks in, and they read the stuff that you've written, and you're like, 'Wow, you just made that about a million times better than what I ever thought it would be,'" Penn told Complex. "And she just has… You see what she has."
Penn also added that he fully expects Thomas to be nominated for an Emmy Award next year. "I've seen all 10 episodes and I can tell you, I was like, 'She deserves an Emmy award.' If she doesn't get one, it will be yet another crime that's been committed in Hollywood," he said.
RELATED: 'Power Book III: Raising Kanan': Mekai Curtis Studied 50 Cent to Transform Into Kanan Stark
Will Raq die in 'Power Book III: Raising Kanan'?
As much as Raising Kanan is a coming-of-age tale, it's also a mother/son drama. Though Raq is a focal character in the series, she also appears to be preparing Kanan for a time when she's no longer around. It doesn't help that she appears poised to go to war with a rival dealer, Unique (Joey Bada$$).
At one point in the pilot, Raq tells Kanan, "Your life is my life, if you fly, I fly." If Kanan's journey does mirror 50 Cent's real life when it comes to his mom, we don't see Raq living out the entire series.