'Power Book III: Raising Kanan': Will the Show Crossover With 'Power Book II: Ghost'?
Power Book III: Raising Kanan is the second spinoff in the Power Universe. However, while Power Book II: Ghost is set in the aftermath of the original series, Raising Kanan will serve as a prequel. Set in Queens, New York in 1991, the series follows 15-year-old Kanan Stark (Mekai Curtis). Though we recognize the name from Curtis "50 Cent" Jackson's portrayal of the adult version of the ruthless drug dealer in the original series, unpacking Kanan's teen years will uncover more about the character.
In addition to Kanan, we will also be introduced to pivotal players in his life including Omar Epps as Detective Malcolm Howard and Patina Miller who will portray Raq, a drug queenpin, and Kanan's mother. 50 Cent will also serve as narrator for the series.
While Power Book III: Raising Kanan is just as highly anticipated as the first Power spinoff, Power Book II: Ghost, fans are desperate to know if the shows will ever crossover.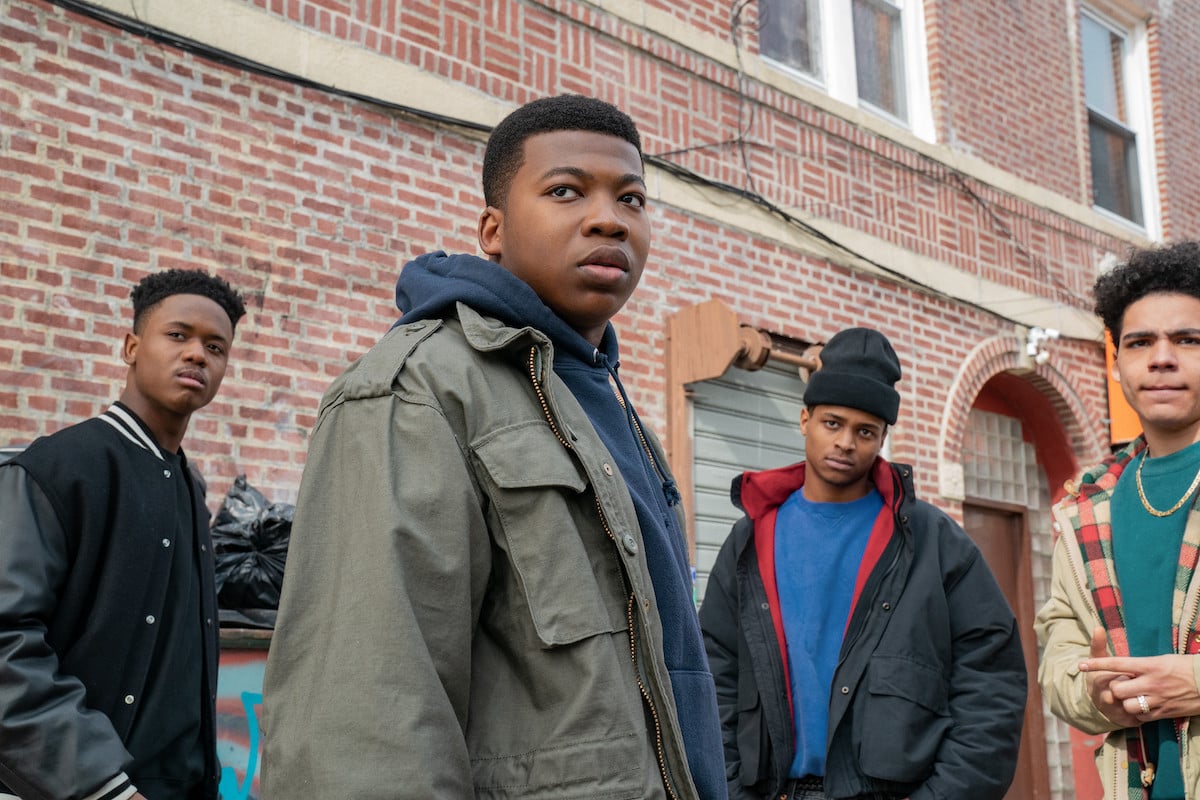 When will 'Power Book III: Raising Kanan' be released?
Starz has finally revealed the release date for Power Book III: Raising Kanan. The series is set to be released on July 18, 2021. The rest of the cast includes Joey Bada$$, London Brown, Shanley Caswell, Malcolm Mays, Toby Sandeman, Lovie Simone, and Hailey Kilgore. Recurring stars include Quincy Brown, Natalee Linez, Ade Chike Torbert, and Annabelle Zasowski.
"It's a very different show in terms of pacing and feel," Power creator Courtney A. Kemp told Deadline, "It does feel like Power, you definitely feel the Power of that in that show, the capital P Power, but it also has its own small p power in the story that it's telling and in its time, and you want to make sure that the audience feels that as well."
For Curtis, stepping back into a time that he never experienced has also been quite the education. "I just know that with Raising Kanan you're going to get to a Power that you haven't seen before," the 20-year-old actor told Entertainment Weekly. "I'll start with the '90s. It was just a different time period; the clothes, the music, just the overall atmosphere, and mindset were a lot grittier and grimier. You don't really get to see that sort of thing on TV anymore."
Are Ghost and Tommy in 'Power Book III: Raising Kanan'?
As we know from the original series, James "Ghost" St. Patrick (Omari Hardwick) and Tommy Egan (Joseph Sikora) cross paths with Kanan as teens when they begin selling drugs for him and a dealer named Breeze. Eventually, Ghost and Kanan kill Breeze and Kanan takes over as boss until Ghost plots against him, getting him arrested. Therefore fans are anticipating seeing a young Tommy and Ghost on Power Book III: Raising Kanan.
However, fans will recall that Kanan is slightly older than Tommy and Ghost so they won't cross paths until around the mid-90s. "Yeah, it's going to be a couple of years," Curtis told Entertainment Weekly. "That's kind of how their storyline unfolded anyway. It was a couple years that Kanan was in the game and understood his world before he even ran into Tommy and Ghost."
Will 'Power Book III: Raising Kanan' crossover with 'Power Book II: Ghost'?
Since we have the opportunity to do flashbacks and flash-forward with three different Power series, Power Book III: Raising Kanan could potentially crossover with Power Book II: Ghost, but it won't be anytime soon.
"I would love to see all different versions of that, to be honest with you," Kemp told Deadline. "But I want to make sure that Raising Kanan itself has an opportunity to be its own series and not make that compete with Ghost."