'Power Book III: Raising Kanan': Detective Howard May Protect Kanan From Going to Prison
Power Book III: Raising Kanan centers on Kanan Stark (Mekai Curtis) as he learns what it means to run a drug enterprise. The drama series also highlights the deep bond that he shares with his mother, Raquel "Raq" Thomas (Patina Miller). In the Power series, Raq is one of the bigger drug distributors in Queens, New York. However, she's also been hiding some things from Kanan.
Detective Malcolm Howard (Omar Epps) is Kanan's birth father. However, in season 1 Raq had Kanan attempt to murder the detective. The plan, however, did not pan out. Now, it could be up to the Malcolm to save Kanan from prison.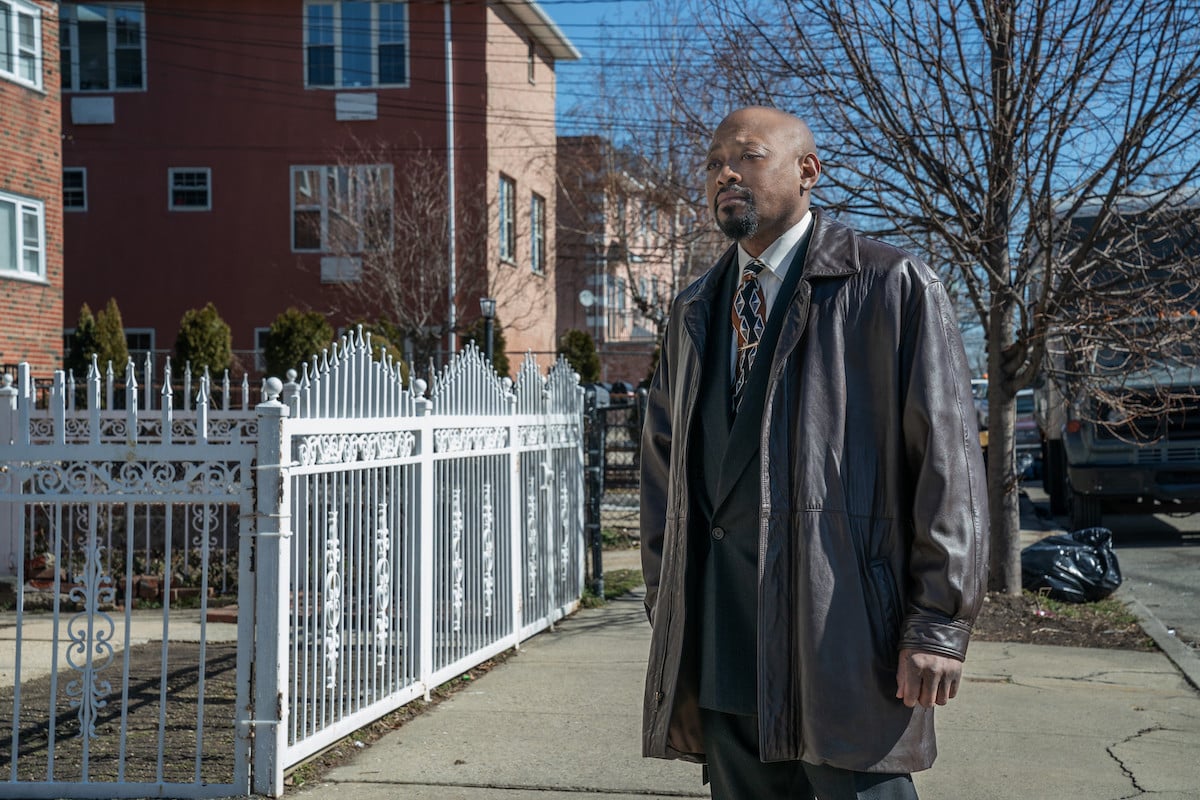 RELATED: 'Power Book III: Raising Kanan': These Hip-Hop Artists Are Making Music for the Show's Soundtrack
Kanan doesn't know that Detective Howard is his birth father
Fans were stunned when they learned the truth about Kanan's parentage in Raising Kanan Season 1. From the moment we met  Detective Malcolm Howard, it was clear that he had some major beef with Raq. However, fans were shocked to learn that he's actually Kanan's birth father. Kanan had always assumed it was the late gangster Def Con Stark.
We learned that Def Con was hiding his sexuality and using Raq as his beard. As a result, Raq fell for Detective Howard as a teen. However, he lied to her and was actually an undercover cop in his twenties. It was something Raq has never forgiven Malcolm for.
Detective Howard may protect Kanan
Though Kanan doesn't know the truth about his father, Detective Howard knows that Raq ordered her son to shoot him. However, when it comes down to it, the detective might protect Kanan. Not only does he want a chance to connect with his son, but he also needs Kanan's bone marrow.
"You're actually going to get to see a little bit of how [Detective Howard] really struggles with what to do in this situation and how he feels about his relationship [with Kanan]," Curtis told PopSugar. "It's going to be a lot. There's going to be a lot of emotions thrown up in the air."
Kanan and Raq's relationship could be forever fractured in 'Power Book III: Raising Kanan' Season 2
Kanan learned a lot about what his mother is capable of in season 1. He was especially haunted after learning she ordered a hit on his friend D-Wiz. "I think the foundation of Kanan and Raq's relationship has been broken, at this point," Curtis told PopSugar. "There's definitely been a trust and a boundary on both sides that's been crossed. It's just really interesting seeing how they deal with the constant back-and-forth of 'blood is thicker than water, but I still can't forget this.' I can't wait to see how it all comes together, because it really comes to a boiling point — just the edginess and the intensity that's there."
Now, it looks like Kanan might be slipping away from Raq for good. The season 2 logline reads, "As we enter season two, Raquel 'Raq' Thomas has gained control over the city's drug trade, but her son is slipping away. Kanan Stark returns to Queens uncertain of his future with the family business, and because of Detective Howard's lingering secret, he's even more uncertain of his past."
RELATED: 'Power Book III: Raising Kanan': 50 Cent Teases Ghost, Tommy and Breeze Appearances in Season 2