'Power Book III: Raising Kanan': Everything You Need to Know Before Watching the New Series
Power Book III: Raising Kanan which is the third installment in the Power franchise is finally set to debut on July 18. While Power Book II: Ghost serves as a follow-up to the events in the original Power drama series, Power Book III: Raising Kanan will serve as a prequel series to both shows.
The new series will star newcomer Mekai Curtis as Kanan Stark, the character made famous in Power by Curtis "50 Cent" Jackson. Joining Curtis in the series are veteran actor Omar Epps as Detective Malcolm Howard, Tony Award Winner Patina Miller as Kanan's mother, Raquel "Raq" Thomas, Hailey Kilgore as LaVerne 'Jukebox' Ganner (Anika Noni Rose portrayed the adult Jukebox in Power). The rest of the cast includes Greenleaf's Lovie Simone, as well as several other recognizable faces.
Here's everything else you need to know about the highly-anticipated series.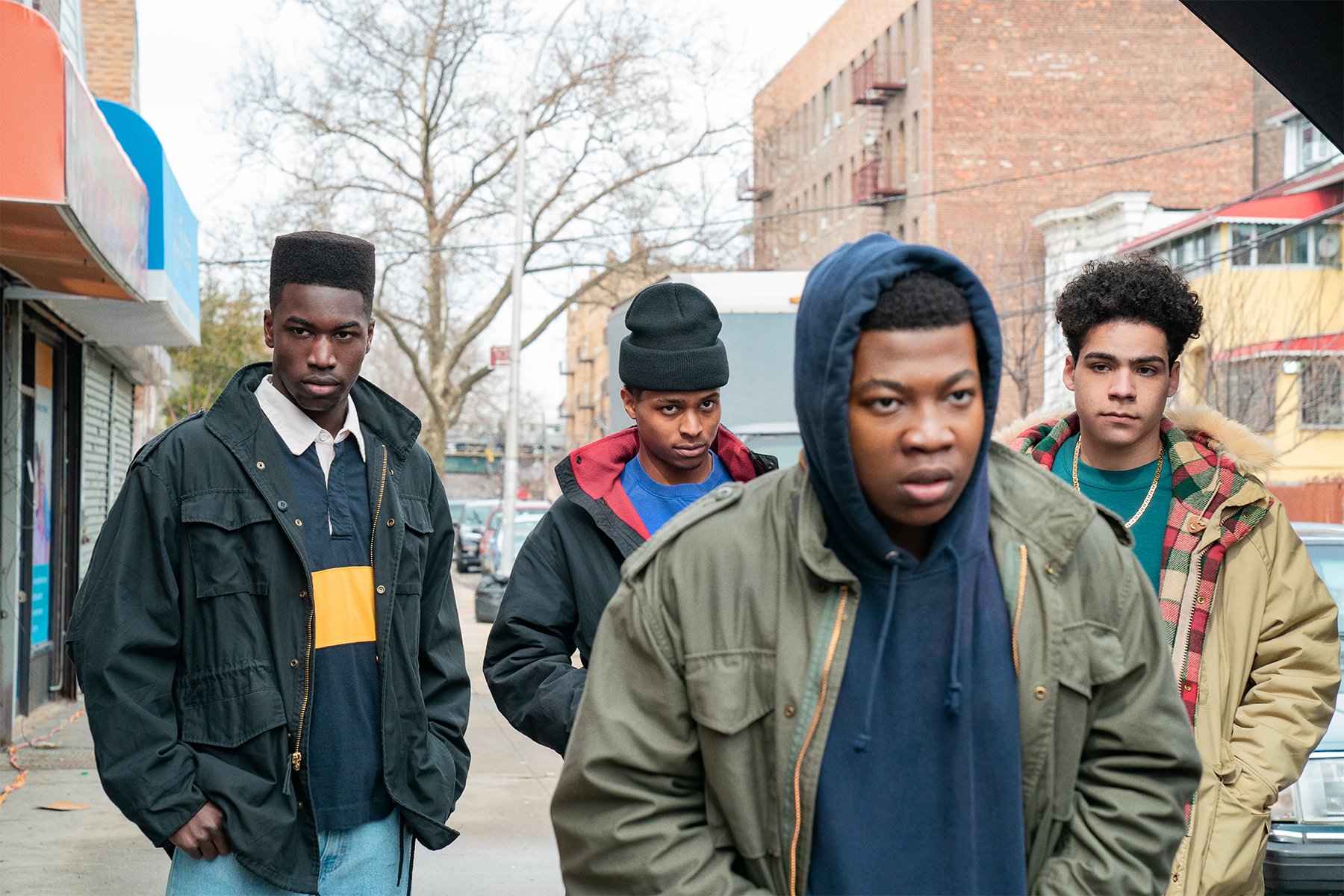 What is the 'Power Book III: Raising Kanan' about?
Set approximately 25-years before the events of the original Power. Raising Kanan opens in Queens, New York in 1991.
"We meet him, he's young and impressionable and, you know, he's just trying to figure his way through life with a bunch of people around him that influence him, that's why it's called Raising Kanan," Curtis told Digital Spy. "You meet him, as this child, a kid who knows nothing about anything, and throughout the show, you get to go on the journey with him and see how he becomes so desensitized. How exactly he turns into the monster we know on Power. That's been the biggest thing about it, it's just the journey of watching him lose his innocence."
50 Cent has termed Raising Kanan, the character's "innocence phase" while Power creator Courtney A. Kemp says Power fans should expect something very different from this show than they saw in Power or Ghost. "It does feel like Power, you definitely feel the Power of that in that show, the capital P Power, but it also has its own small p power in the story that it's telling and in its time, and you want to make sure that the audience feels that as well," she told Deadline.
Mekai Curtis studied 50 Cent for 'Power Book III: Raising Kanan'
Since 50 Cent starred as Kanan in Power for five seasons, Power fans are very used to the character, his mannerism, and his motivations. Therefore, Curtis studied the rapper/producer diligently to make sure that he nailed down the part.
"I started watching Power again, just to see the mannerisms he has or certain cadences or whatever, certain relationships that might pop back up with what's happening," Curtis told Entertainment Weekly. "Just trying to get his dialect and his movement down to bring that essence to the character, while also establishing that this is like 30 or so years in the past. So it's keeping that essence but also reverse-engineering it to give myself room to grow with the character to eventually get to where 50 had Kanan."
The 20-year-old said he also reached out to Power Book II: Ghost star Michael Rainey Jr. who has been a part of the Power Universe since the beginning for advice.
'Power Book III: Raising Kanan' is based on 50 Cent's real life
It was especially important for Curtis to nail down 50 Cent's mannerisms since Kanan Stark is loosely based on his real-life growing up in Queens and selling drugs beginning at age 12. 50 Cent also serves as the narrator in Power Book III: Raising Kanan.
We'll see how it all pans out when Power Book III: Raising Kanan debuts July 18 at 8 PM ET on Starz.