'Power Book III: Raising Kanan': Fans Are Convinced Raq and Unique's War Will Allow Breeze to Take Over
Power Book III: Raising Kanan is barrelling toward its thunderous season 1 finale. The '90s set series chronicles the coming of age of Kanan Stark (Mekai Curtis). At just 15 years old, he is far from the menacing figure portrayed by Curtis "50 Cent" Jackson on Power.
However, as much as this series is about Kanan, it's also about his mother, drug queenpin Raquel "Raq" Thomas (Patina Miller), and her rivalry with rival Queens dealer Unique (Joey Bada$$). Now some Power Book III: Raising Kanan fans believe the war between the pair will result in the rise of another pivotal Power Universe figure.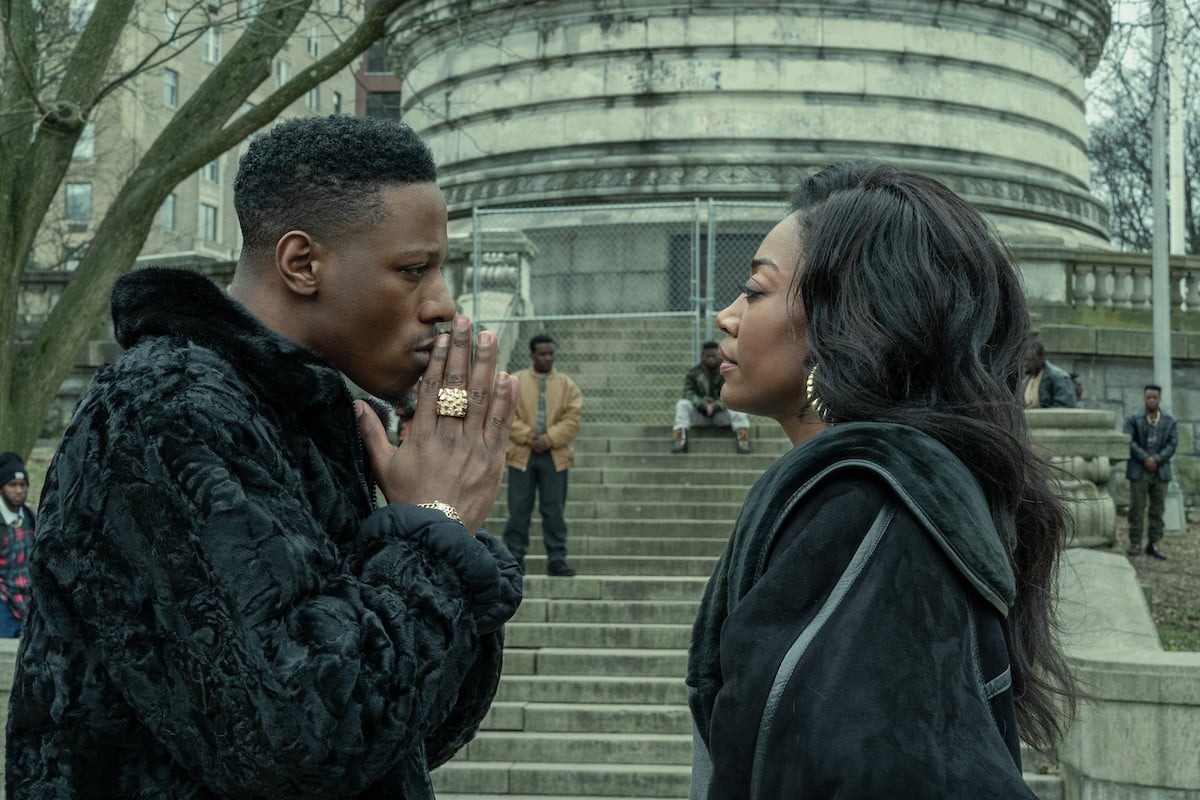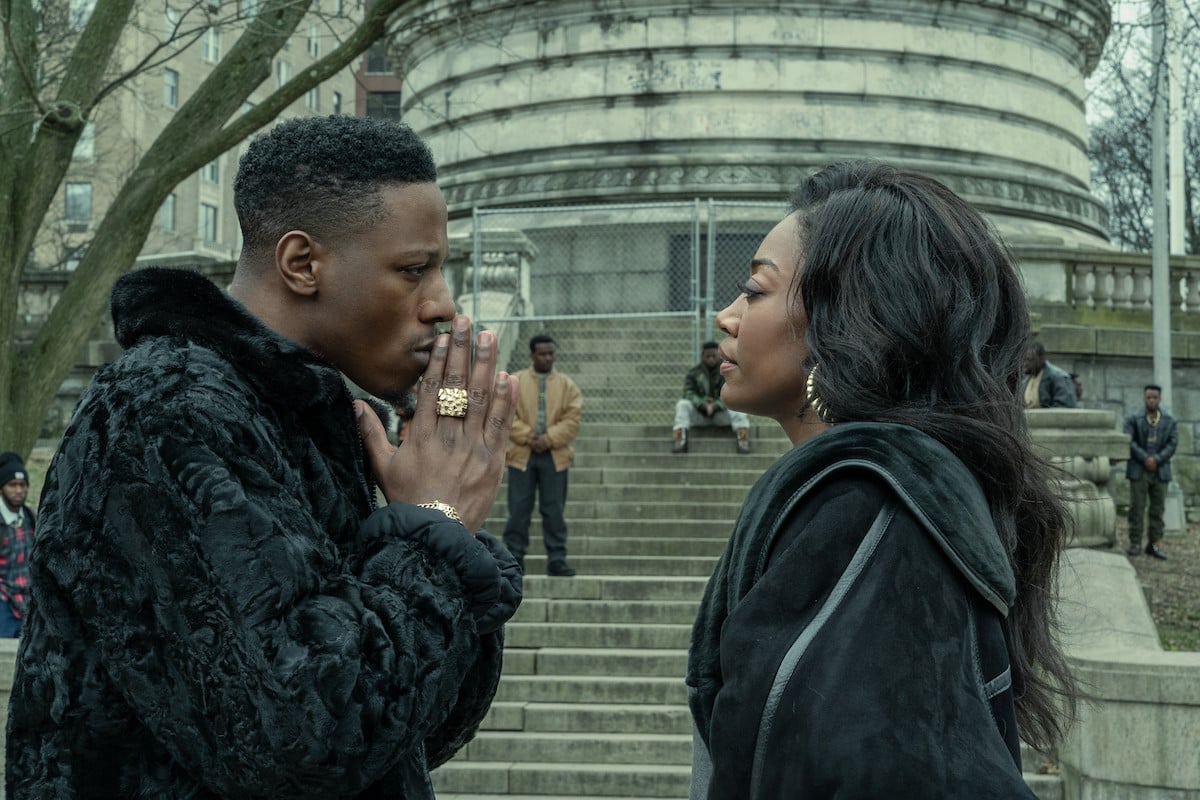 RELATED: 'Power Book III: Raising Kanan': The Character Symphony Bosket Could Be Connected to Ghost
Raq and Unique are set to go to war in 'Power Book III: Raising Kanan'
A war has been brewing between Raq and Unique for some time. Though there is always bad blood among rival gangs, Unique also appears to resent the fact that his rival is a woman. Now, too many things have come to pass and the pair are set to go to war.
From where we're standing and knowing what we know about Kanan's life, someone won't survive the battle.
RELATED: 'Power Book III: Raising Kanan': Mekai Curtis Studied 50 Cent to Transform Into Kanan Stark
Will Raq and Unique's war allow Breeze to take over in 'Power Book III: Raising Kanan'?
From what we know about Kanan, he learned everything he could about the streets from his mentor Breeze. Eventually, the pair teamed up, helming their own drug empire and mentoring James "Ghost" St. Patrick (Omari Hardwick) and Tommy Egan (Joseph Sikora).
As Ghost later reveals to his son Tariq (Michael Rainey Jr.), it was Breeze who gave him his infamous nickname. However, it was Ghost who ultimately betrayed Breeze by shooting him in the back of the head as he watched Jeopardy! in order to take over his drug empire.
It looks like the war between Raq and Unique is the perfect entry point for Breeze.
"We know when Breeze came he was the only person and thus the kingpin," one Redditor explained. "I think both Unique and Raq's sides will basically kill each other off to a standstill and Breeze will show up in the finale where he'll help Raq's side and they'll become the new head of Jamaica queen's unopposed."
RELATED: 'Power Book III: Raising Kanan': Will the Show Crossover With 'Power Book II: Ghost'?
Will Breeze appear in the 'Power Book III: Raising Kanan' Season 1 finale?
Since Breeze has been in the wind so far in Power Book III: Raising Kanan, many fans are convinced that he will finally make his presence known in the season 1 finale of the show. For now, his absence is a major pothole in the Power Universe and fans are no pleased about that.  "They was like Breeze taught him the streets when his mom is a f—— queen pin too so I don't know what he gains from him in that way honestly," a Redditor explained via Express. Another added, "This show doesn't match up with Power Kanan at all. 50 must've wanted his character to suddenly be like Riq so here we are. Just gotta ignore everything you heard on Power about his past."
We think that Breeze is much too important a character to simply overlooked in Raising Kanan and a season finale would be the best way for the character to make his grand entrance.