'Power Book III: Raising Kanan': Fans and Kanan Can't Believe What Famous Just Did on Stage: 4 Quarters and 2 Dimes
It's the night of the Lou's big showcase on Power Book III: Raising Kanan, and the Thomas family has their hands full business and pleasure. By the end of episode 5, Marvin and Lou fought, Kanan and Scrappy tussled, and Jukebox and Famous had a potential hit song on their hands. It sounded so hot that Crown Camacho and Lou wanted the pair front and center at Lou-Lou's event. What fans saw in episode 6 when Famous hit the stage left them feeling the same way as Kanan.
[Spoiler Alert: This article contains spoilers for Power Book III: Raising Kanan Season 1]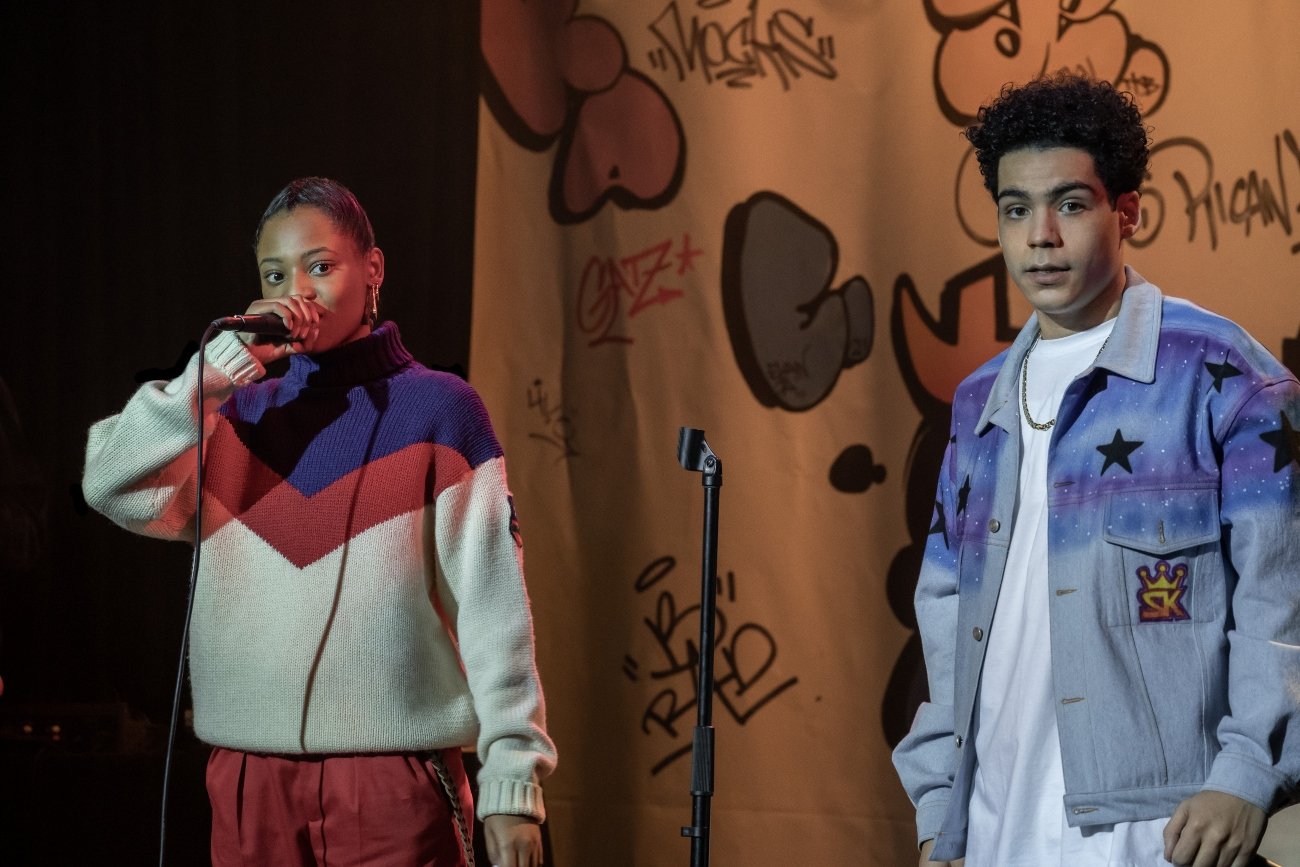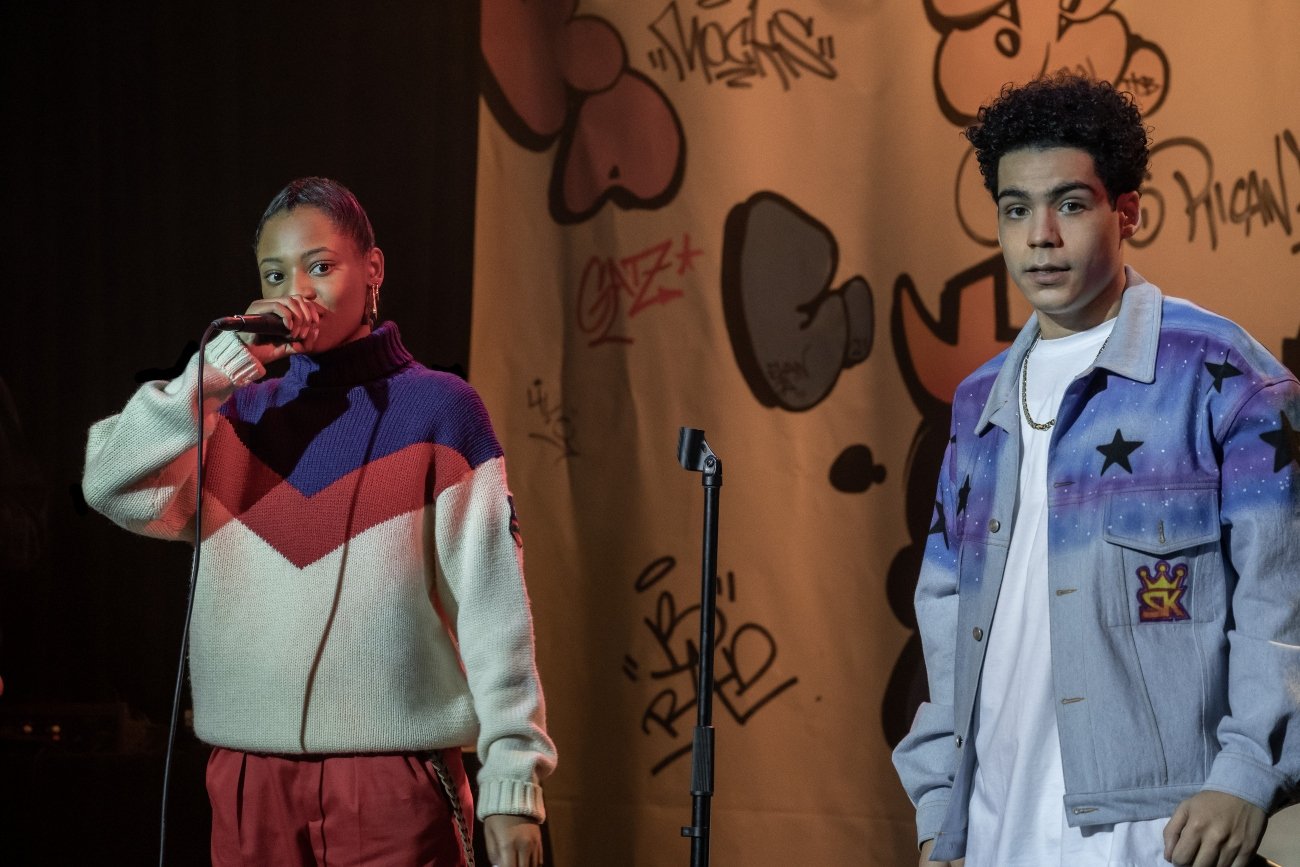 Famous really dry snitched in his 'Raising Kanan' song
As fans clamor for Famous Figueroa and Juke's "Streets Need a Body" to drop on Spotify and other real-life streaming services, the way the song hit in Raising Kanan episode 6 left Kanan in shock. Jukebox and Famous both had a case of the jitters, but the nervousness finally melted away, and the duo killed their performance. Except there was one major problem: Famous indirectly told all of Kanan's business.
His lyrics are a classic case of rappers adopting a phony criminal street persona — in this case from an actual person — to beef up their own credibility. All the bars out of Famous' mouth referenced something from Kanan's own life. He alluded to murdering Buck Twenty (F–k four quarters and two dimes), selling drugs, playing video games at the bodega, and two dudes who survived a stash house robbery. Whoa.
Famous knows what he did, because guiltily looked at a stunned Kanan in the crowd. Why are you dry snitching, Famous? Why?
Some fans think Famous needs to go
In an Instagram Live session, actor Mekai Curtis agreed with fans that Famous violated Kanan with those lyrics. However, he added that his character is still friends with him. They're boys, and for now, that's what it is.
On social media, fans called out Famous and believe he needs to get clipped, or at the very least, he should get booted out the clique. Raq and Kanan's uncles don't have a problem with killing off Kanan's friends, so Famous better act right before he becomes a liability that the Thomases do not want around.
That could mean trouble for his sister Jessica and her relationship with Lou-Lou, but there are four episodes left for Kanan and Famous to sort things out. But diehard fans note that future Kanan had no friends around him named Famous.
Other fans have a theory about Kanan and Famous
Many viewers are searching for the correlation between young Kanan and 50 Cent's older version. One way they're doing that is by looking for connections in his family. As day one Power viewers know, Kanan had a son named Shawn. A group of fans have a theory that he's named after Shawn "Famous" Figueroa as some sort of tribute.
Will he even make it out of season 1 alive? Keep watching Power Book III: Raising Kanan each Sunday on Starz at 8 p.m. EST to find out.