'Power Book III: Raising Kanan': Fans Are Pointing out the Similarities Between Kanan and Tariq
The Power Universe is on an upward trajectory and it shows no signs of slowing down. The Power prequel series, Power Book III: Raising Kanan has debuted and fans are already begging for more. Set nearly 30 years before the events of Power, the new series showcases the formidable years of Kanan Stark, the character made infamous by Curtis "50 Cent" Jackson in the original drama series.
In Raising Kanan, the titular character is portrayed by 20-year-old Mekai Curtis who after infiltrating himself in his mother, Raquel "Raq" Thomas' (Patina Miller) drug empire begins making choices that will forever reshape his life. As fans have seen thus far, Kanan wasn't always the monstrous character that he became. But over the course of his life, he morphed into one.
In fact, Raising Kanan fans have been noticing the similarities between teenage Kanan, and Tariq St. Patrick (Michael Rainey Jr.), another pivotal character in the Power Universe.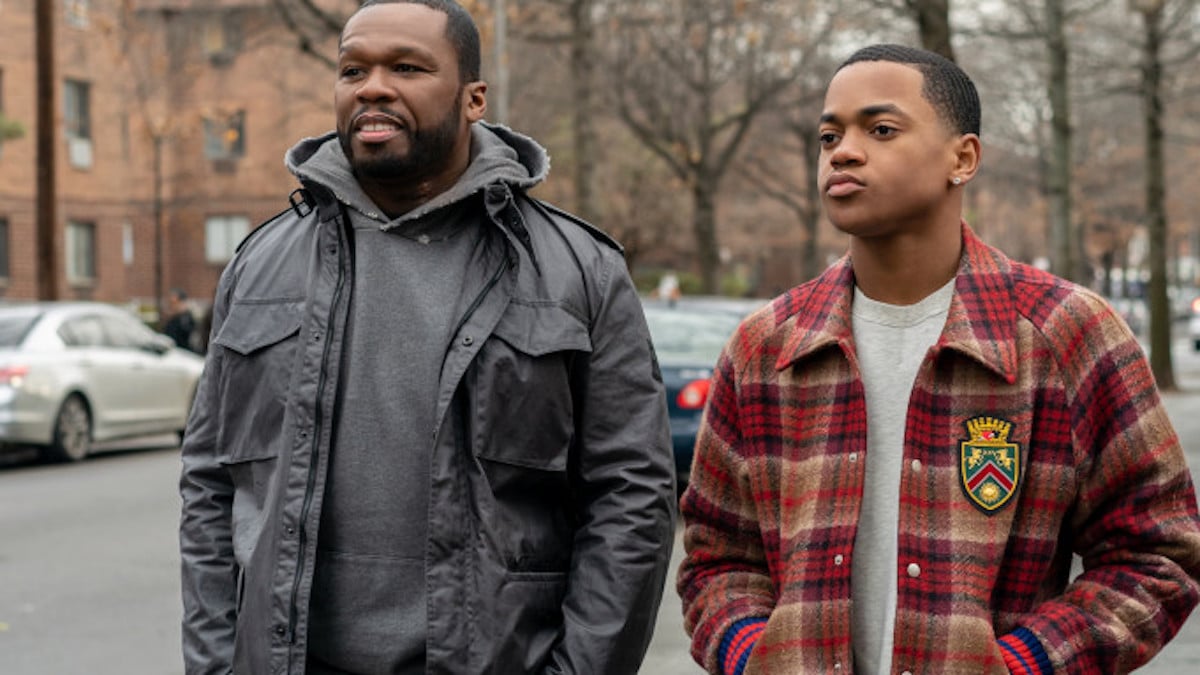 RELATED: 'Power Book III: Raising Kanan': Did Kanan Kill Ghost's Father?
'Power Book III: Raising Kanan' is just the beginning of Kanan Stark's journey
When it comes to the end of Kanan Stark's journey, we know that the gangster went out in a blaze of bullets after trying to enact a chaotic plan of revenge against James "Ghost" St. Patrick (Omari Hardwick) for getting him locked in prison after setting him up. However, there was a long journey between Kanan's teen years when he first enters the life and the circumstances of his death.
"We meet him, he's young and impressionable and, you know, he's just trying to figure his way through life with a bunch of people around him that influence him, that's why it's called Raising Kanan," Curtis told Digital Spy. "You meet him, as this child, a kid who knows nothing about anything, and throughout the show, you get to go on the journey with him and see how he becomes so desensitized. How exactly he turns into the monster we know on Power. That's been the biggest thing about it, it's just the journey of watching him lose his innocence."
RELATED: 'Power Book III: Raising Kanan': Mekai Curtis Studied 50 Cent to Transform Into Kanan Stark
'Power' Universe fans are pointing out the similarities between Kanan and Tariq
Much of what we see in Raising Kanan is loosely based on the real-life experiences of 50 Cent. However, fans are also pointing out the similarities between Kanan and Tariq. As we know, adult Kanan took teen Tariq under his wing at first to try and get under Ghost's skin. However, the pair actually formed an authentic father/son-like bond.
Fans of Power also watched Tariq morph into the cold-hearted drug dealer that he's become. Becoming increasingly enraged once he discovered his father's true occupation as a drug kingpin and seeing the circumstances of Ghost's choices which led to his parents' divorce and his twin sister Raina's (Donshea Hopkins) death, Power fans literally watched Tariq become increasingly less innocent as the seasons rolled on.
"That's fun to hear that there's some of Tariq in young Kanan," Rainey told Entertainment Weekly. That's making me even more excited."
RELATED: 'Power Book II: Ghost' Season 2: Release Date, Plot Details, and Everything Else We Know
Will 'Power Book III: Raising Kanan' crossover with 'Power Book II: Ghost'?
Though they are set some three decades apart, fans are eager to know if Power Book III: Raising Kanan could potentially crossover with Power Book II: Ghost. Power creator Courtney A. Kemp explained that it's not out of the realm of possibility.
"I would love to see all different versions of that, to be honest with you," Kemp told Deadline. "But I want to make sure that Raising Kanan itself has an opportunity to be its own series and not make that compete with Ghost."