'Power Book III: Raising Kanan' Fans Realize Battery Scene Is From 50 Cent's Real Life
'Power Book III: Raising Kanan' features a scene with Kanan, some batteries, and bullies, but fans discovered 50 Cent talked about this in an old song.
What a launch for Power Book III: Raising Kanan! Spearheaded by writer Sascha Penn, the series is already making a great impression on Power fans waiting to dive into Kanan's backstory. And several scenes have social media users talking.
One week before season 1 premiered, Starz dropped an extended trailer that showed Kanan and his mom Raquel (Patina Miller) having a conversation about playground politics. Now, some fans believe 50 Cent referenced this scenario in one of his songs.
[Spoiler Alert: This article contains spoilers about Power Book III: Raising Kanan Season 1, Episode 1]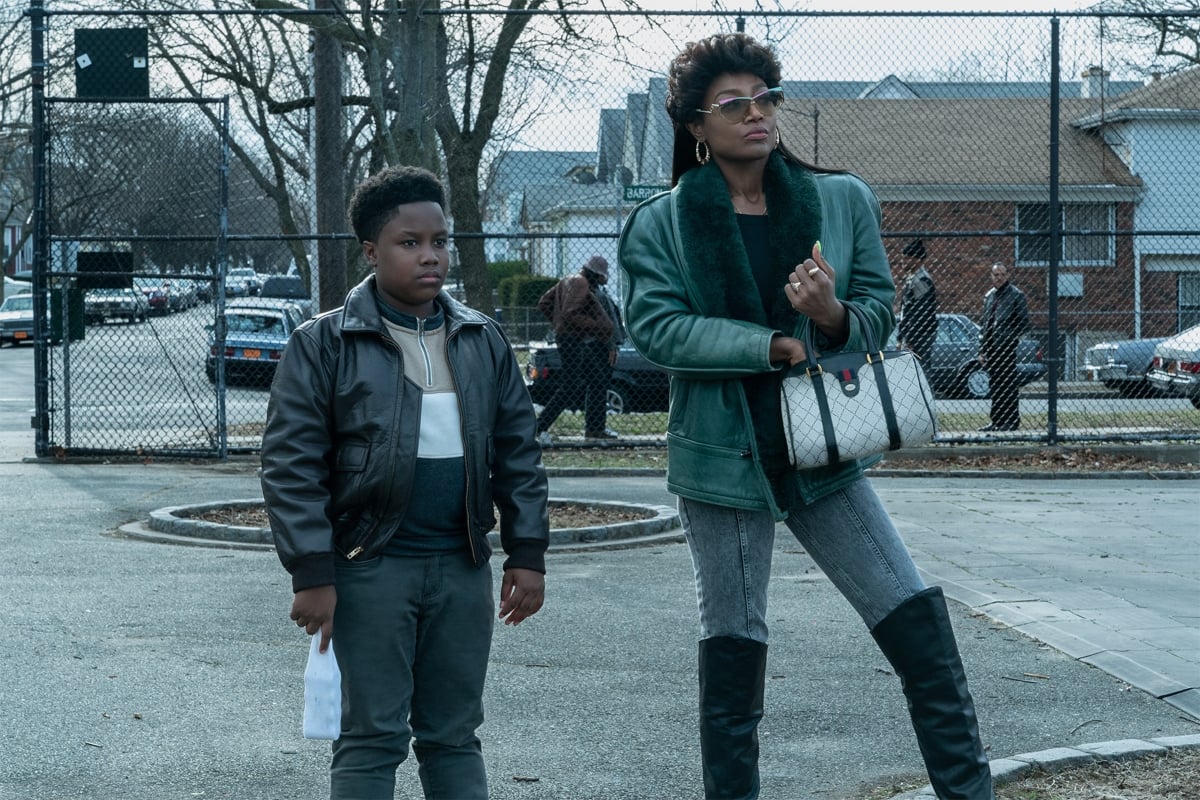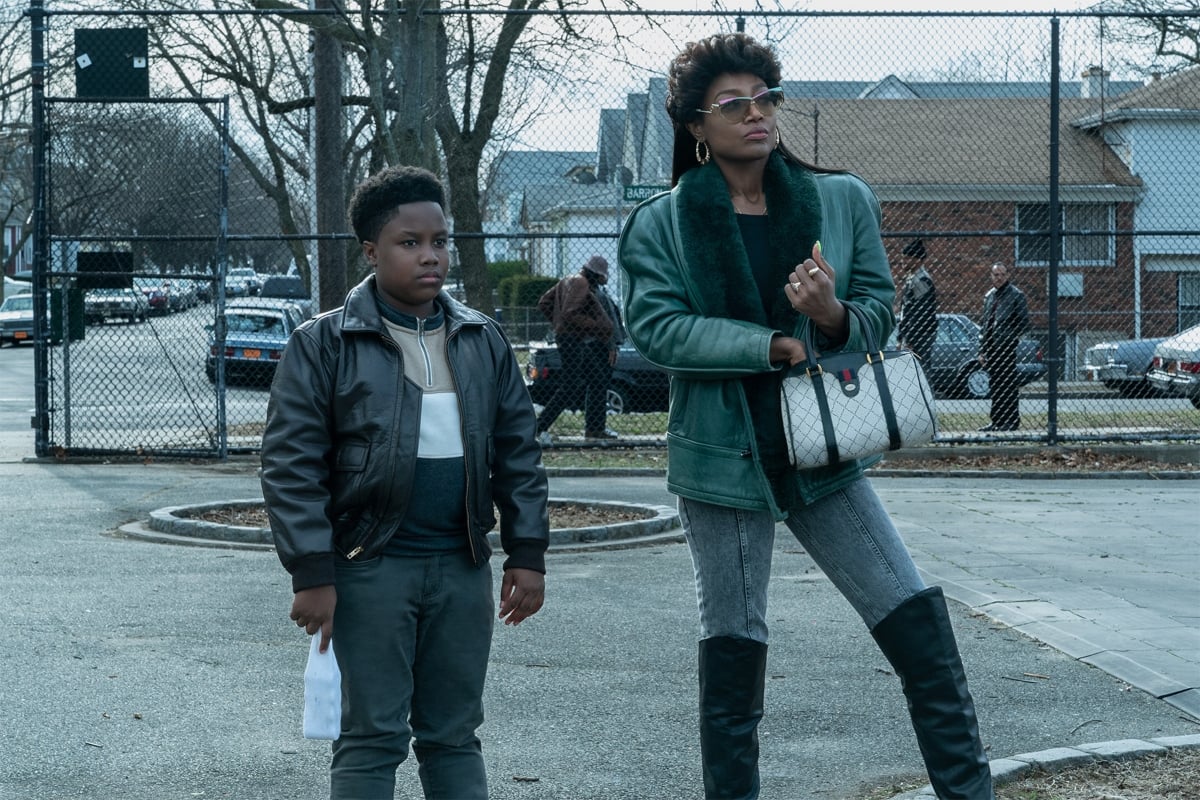 'Raising Kanan' battery beatdown mentioned in 50 Cent's song
Besides the dog in the microwave, one of the other most talked about scenes in Raising Kanan is little Kanan beating the brakes off his bullies. However, he needed some motivation to get there.
Kanan got jumped at Baisley Pond Park in his Queens neighborhood, and then runs home crying and bloody. Poor Jukebox couldn't even help him. Once his mother Raq finds him sobbing in his room, she gives him a threatening pep talk while loading up a sock with D batteries. And off they go — back to the park so Kanan can fight back. It's 1985, so these old-school retaliation tactics tended to work.
He gets his licks in with the battery sock, and now people know not to mess with Kanan. The whole time, his mama watches. When the trailer hit the internet on July 10, many fans realized that 50 Cent rapped about such an occurrence in the song, "Talk About Me." It's part of the soundtrack for the Get Rich or Die Tryin' movie.
The lyrics say: "That's my Grand baby, I love him I raised that boy right / He ran to me cryin', I sent him back out to fight / Put a battery in his sock, go pick up a rock / You ain't a chump, you want your Grandma to think you a punk."
50 Cent really hit a kid with a rock after his mom got pissed
As a consultant and executive producer for the Power franchise, 50 Cent often provides input based on his own experience. The case of Kanan versus his bullies is an example of one related true story. When he was just 5-year-old Curtis Jackson, there was an incident where his mom Sabrina forced him to go back out and fight. And it was like the scene in Raising Kanan.
50 Cent wrote about it in his book, From Pieces to Weight: Once Upon a Time in Southside Queens. He explained that he was playing marbles with some kids when one of the boys missed a shot, and he laughed at him. The boy rallied to beat him, and other kids took his side, leaving little Curtis to fend for himself.
"He was so big that, on principle alone, he should have been eight or nine. If we were in a boxing league, he would have been at least three weight classes above me. It's not like he needed the help. So I did the only thing I could: I took my a-s whupping and went home to cry," wrote 50 Cent. He ran to his grandmother's house and didn't get a warm response.
Angry, his mother asked him, "What the hell are you crying about?" He tried to explain that the boy was way bigger him, but she wouldn't hear it.
"Go back out there and fight him again. If you get you're a-s beat again, you're gonna take it without crying," she told him. 50 Cent recalled protesting on account of the kid's size, but his mother told him she didn't care. She advised him to pick something up to hit the boy. It was in that moment he figured out he was more afraid of Mom.
"I went back out there, picked up a rock that I could barely hold in my hand, and I knocked the f–k out of that kid with it. It was the first time I ever hit someone hard enough to make him go down. He was curled up on the floor bleeding and saying that he was going to tell his mother on me," wrote 50 Cent.
With a fire in his spirit, he told the boy he didn't care and dared him to tell. The kid never messed with him again.
50 Cent's mother made him feel invincible
Similar to Raq in Raising Kanan, 50 Cent's mother put a battery in his back (not sock) when he needed a push. He wrote that when she was around, he felt like he could "do anything as long as I had her consent." Though she moved out of her parents' house and left him in his grandparents' care, he learned a lot from her about hustling and resilience before she died.