'Power Book III: Raising Kanan': Fans Think They Know Why Lou Lou Stole Unique's Jacket
In 'Power Book III: Raising Kanan,' Kanan's mother Raq and her bothers Marvin and Lou Lou run their empire together. Now they are at war with rival drug dealer Unique. There is a theory about why Lou Lou stole Unique's custom jacket.
Power Book III: Raising Kanan Season 1 is headed toward an explosive finale. The show's spotlight is on 15-year-old Kanan Stark (Mekai Curtis). However, much of the narrative in the '90s set series revolved around his family. Kanan's mother, Raquel "Raq" Thomas (Patina Miller) is a drug queenpin. She runs her family business with calm and vicious resolve.
Raq runs her organization with her brothers, Lou Lou (Malcolm Mays) and Marvin (London Brown). However, the men seemed to be determined to walk down their own individual paths. In fact, in a recent episode, Lou Lou stole rival drug dealer Unique's (Joey Bada$$) custom jacket. Now there is a theory behind why.
[Spoiler alert: This article contains spoilers for Power Book III: Raising Kanan Episode 108 "The Cost of Business"]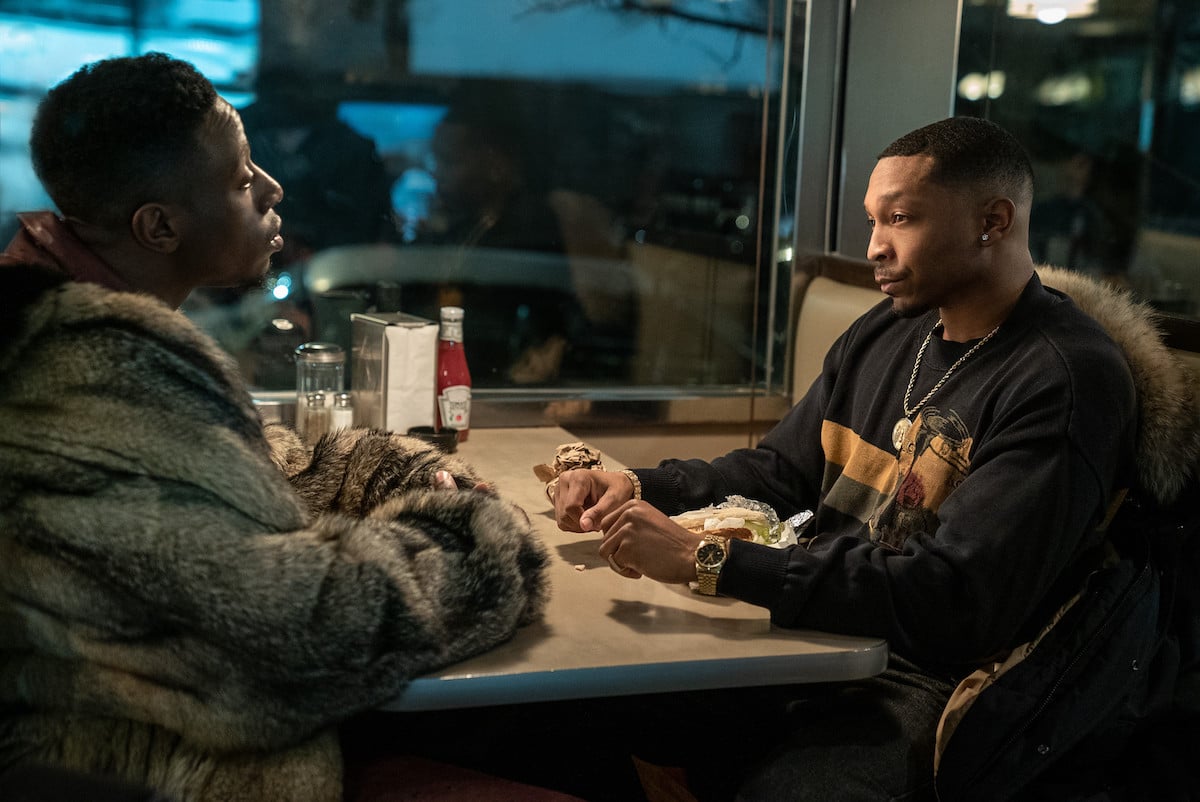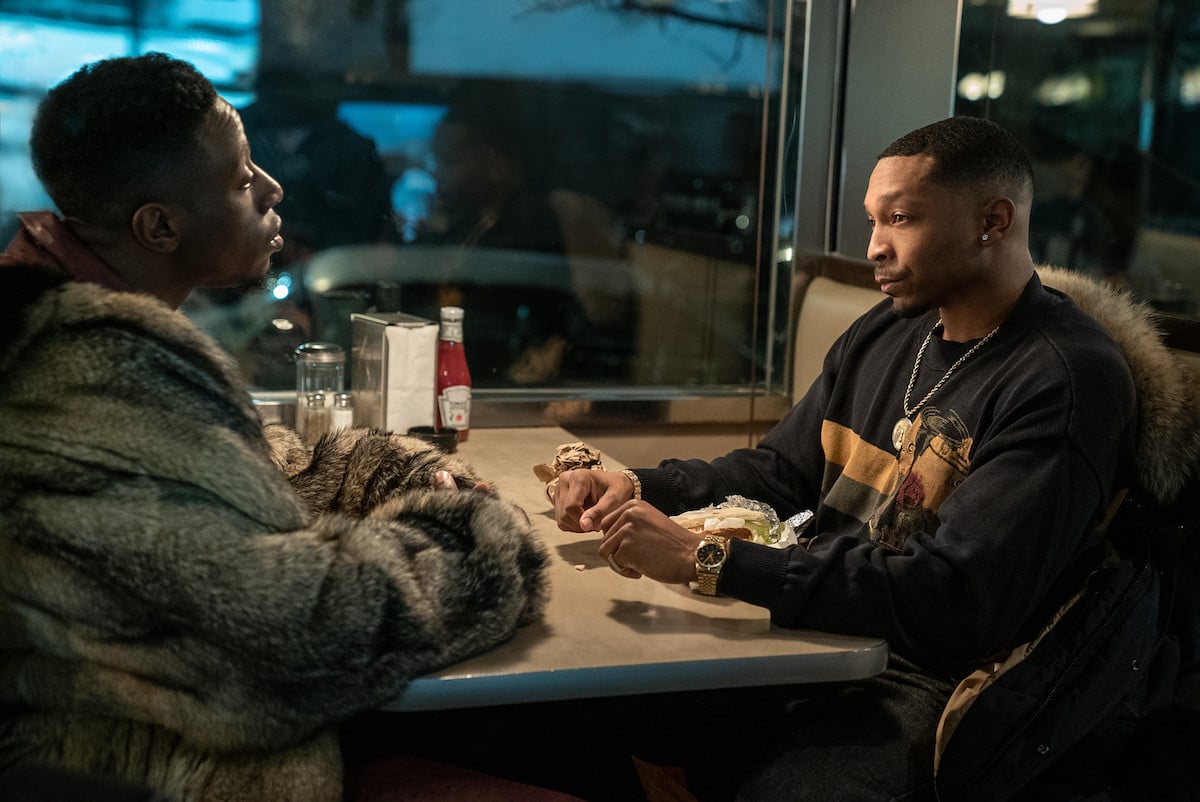 What happened with Lou Lou in 'Power Book III: Raising Kanan' Season 1 Episode 8?
Things got very interesting for Lou Lou at the end of Raising Kanan episode 108. Unique's right-hand man, Worrell (John Clay III), and a group of their gang attacked Lou. They firebombed and shot up Lou Lou's home leaving him for dead.
Marvin was able to get Lou Lou out of the burning home, but not before his younger brother collapsed. Now things aren't looking to good.
Why did Lou Lou steal Unique's jacket?
Prior to Unique's men rolling up on Lou Lou's home, firebombing his house, and spraying it with bullets, the stoic gangster was up to his own scheme. Earlier in the episode, we watched him follow Unique to his highrise apartment and bribe the doorman to break into Unique's car. The camera showed Lou stealing Unique's signature leather jacket.
Though the reason for the theft was never explained, it's likely that Lou was going to use the jacket to frame Unique in some way. As we know, after discovering Marvin's scheme with Kanan that resulted in deadly crack being distributed, Raq disowned her older brother.
"I can't trust you, I can't count on you for sh*t Marvin and now you've got bodies on my son," she told him. She then tells Marvin she never wants to see him again before ordering him to drop off any leftover work he has with Lou. Now fans believe she ordered Lou to kill their older brother. Just before his house was firebombed, Raq leaves a voice message with Lou saying, "You on deck, Lou. Batter up, *****." Unique's jacket could have been Lou's planned to cover up Marvin's murder.
Did Lou Lou die in 'Power Book III: Raising Kanan'?
Thankfully, it looks like Marvin arrived just in time to save his brother. This may help him repair his relationship with Raq. The official description for episode 109 reads, "As Lou recovers in the hospital, Marvin seeks revenge. Feeling the pressure, Raq turns to Kanan to take out the biggest threat to their family."
Lou Lou will live to see another day. However, we somehow believe this attack on his life will drive him even further away from the family business. As we know, he's been interested in the music industry. In a previous episode, he purchased half of the music producer Crown Camino's (Quincy Brown) business.
From here on out, we assume that's where his heart will be.