'Power Book III: Raising Kanan': The Full Season 2 Trailer Will Likely Drop Soon
Set in the early '90s, Power Book II: Raising Kanan centers on the teenage years of the infamous Power character, Kanan Stark (Mekai Curtis). In the first season, we watched Kanan's innocence slip away as he's pulled deeper into his drug queenpin mother's world. Raquel "Raq" Thomas' (Patina Miller) is a force It's a world that his uncles, Marvin (London Brown) and Lou Lou (Malcolm Mays) know well.
Though Starz has just dropped a quick teaser trailer, when will the full season 2 trailer be released?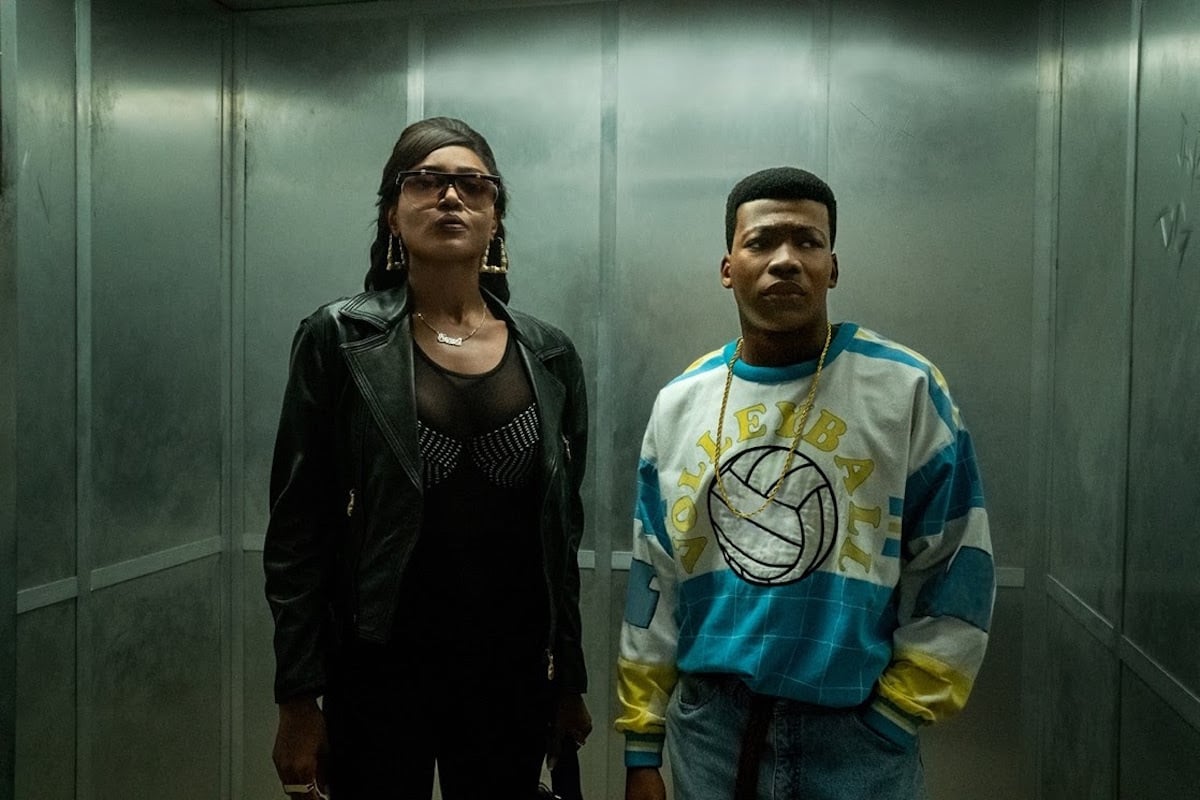 RELATED: 'Power Book III: Raising Kanan': Did Kanan Kill Ghost's Father?
'Raising Kanan' Season 2 will debut August 14
The second season of Raising Kanan will debut this summer, and this time we are going to be focused on family ties. "It's just the continuation of actions and consequences," Curtis told Entertainment Weekly. "There's going to be some stuff happening that, again, you're going to see how it molds and shapes Kanan and what it does to his psyche. The family's in an entirely new space and different dynamic now, so it's them navigating that and figuring out where they can step, where they can't step. It's a lot of complicated things going on. It's wild."
Starz has also given fans a season 2 logline. It reads,
As we enter season two, Raquel 'Raq' Thomas has gained control over the city's drug trade, but her son is slipping away. Kanan Stark returns to Queens uncertain of his future with the family business, and because of Detective Howard's lingering secret, he's even more uncertain of his past. Kanan searches for the truth while Raq boldly expands the business into hostile Mafia territory. Lou-Lou has other plans that revolve around his emerging record label, but Raq isn't about to let his side hustle get in the way of her expansion. Although Marvin remains Raq's loyal soldier, he struggles to earn Jukebox's forgiveness and become the father she deserves. The ties that bind this family are becoming undone, but Raq will stop at nothing to hold them together.
The full trailer will likely drop soon
While the teaser trailer reveals what's coming next, there is so much unsaid about the second season of Raising Kanan. Fans are anticipating the full trailer which should give fans an even broader idea of what we can expect to see this season.
In the teaser, it appears that there is a time jump of about a year and that Kanan has been living away from his mother and Queens for that time. The full trailer will likely illustrate where he's been and how Symphony (Toby Sandeman) aided him and Raq during that time.
Moreover, there are some main characters that are absent from the teaser including Unique (Joey Bada$$) and Famous (Antonio Ortiz).
Also, there are several brand-new characters that we have yet to see. As we move closer to the release date likely in mid-July which will be about a month away from the premiere we will get a release date.
New characters will join the cast of 'Power Book III: Raising Kanan' Season 2
In addition to getting a fuller scope of what this second season is about, some new characters are set to join the cast of Raising Kanan this season. This season we are set to be introduced to Jukebox's mother Kenya (LaToya Luckett), who moved back to New York after her dreams of stardom failed. Now, Kenya lives in Harlem where the church has become the center of her world.
Cartier "Duns" Fareed (Omar Dorsey), is a charismatic businessman looking to expand his business beyond New York and into D.C. and Baltimore. It appears that Marvin is finally going to get some professional help. His anger management therapist is named Renée Timmons (Krystal Joy Brown).
A new singer named Zisa (Paulina Singer) is set to join Lou Lou and Crown's (Quincy Brown) record label. Finally, when Raq expands into dangerous mob territory she's going to encounter mob boss, Sal Boselli (Sopranos alum Michael Rispoli).
RELATED: 'Power Book III: Raising Kanan': The Character Symphony Bosket Could Be Connected to Ghost