'Power Book III: Raising Kanan': Is Breeze D-Wiz's Older Brother?
The Power Book III: Raising Kanan Season 1 finale will air on Starz on Sept. 26. Kanan (Mekai Curtis) is fully submerged in his queenpin mother, Raquel "Raq" Thomas' (Patina Miller) world. Everyone including his uncles, Marvin (London Brown) and Lou Lou (Malcolm Mays) as well as his cousin Jukebox (Hailey Kilgore) are feeling the fallout.
Though the first season of the series is about to come to an end, there is still one major plothole. We know that Kanan will encounter his mentor Breeze at some point. Now, some fans believe that Breeze is someone we already know about.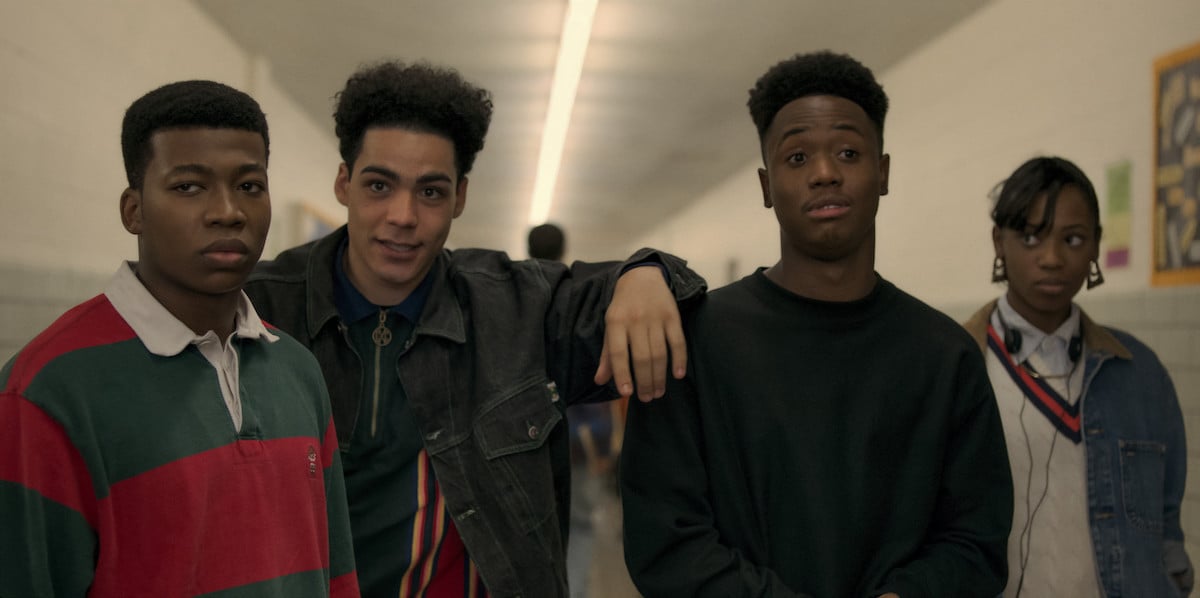 RELATED: 'Power Book III: Raising Kanan': The Character Symphony Bosket Could Be Connected to Ghost
Breeze has not appeared in 'Power Book III: Raising Kanan'
Breeze has been a part of the lore of the Power Universe since fans were introduced to adult Kanan (Curtis "50 Cent" Jackson) in season 2 of the original series. From what we understand. Breeze taught Kanan everything he knew about the drug game. Together, the men mentored, Ghost (Omari Hardwick) and Tommy (Joseph Sikora). However, their bond was shattered when Ghost murdered Breeze and set Kanan up to go to prison.
"I was your age when I killed him. I killed Breeze because he got in the way of my future," Ghost tells his son Tariq (Michael Rainey Jr.) in an episode from Power Season 6.
We might not have been introduced to Breeze just yet, but fans think he's connected to Kanan's late friend Derek "D-Wiz" Washington (Nile Bullock).
RELATED: 'Power Book III: Raising Kanan': Did Kanan Kill Ghost's Father?
Is Breeze D-Wiz's older brother?
Fans have been speculating for some time about the identity of Breeze. Some fans believe that he may be hiding in plain sight. There is even a theory that Breeze could be Kanan's, uncle Marvin. It's true that the men have bonded over the course of season 1 and they've even come up with a couple of schemes together. However, Movie Bot is suggesting that Breeze might be someone we've heard about, but haven't yet seen.
At the top of Raising Kanan Season 1, Kanan and his best friend, D-Wiz killed rival gang member Unique's (Joey Bada$$) soldier, Buck Twenty (Donte Grey). Without knowing the facts, the boys assumed Buck Twenty was disrespecting Raq.
A ride-or-die, D-Wiz got some guns from his older brother who'd been recently released from jail. The boys took out Buck Twenty, but it cost D-Wiz his life. Now, Movie Bot believes that Breeze is actually D-Wiz's unnamed older brother. The theory suggests that Kanan will team up with Breeze when his mother's organization falls.
Will Breeze appear in the 'Power Book III: Raising Kanan' Season 1 finale?
Unfortunately, we won't know if any of these theories about Breeze are true for a while. Raising Kanan has been renewed for season 2, but 50 Cent has explained that Breeze won't reveal himself in this season. "Not before the end of this season, but there's a possibility to bring in young Ghost, young Tommy, and Breeze," he told Express. "We're already on a journey, it explains the monster you saw in me playing Kanan," he continued. "The trauma, everything he's gone through."