'Power Book III: Raising Kanan': Is Mekai Curtis Related to 50 Cent?
In 'Power' 50 Cent embodied the role of the menacing Kanan Stark. Now in Power Book III: Raising Kanan, Mekai Curtis has stepped into the role but is the 20-year-old actor related to 50 Cent.
Power Book III: Raising Kanan, the third installment in the Power Universe has finally debuted on Starz to rave reviews. The drama series has already been renewed for a second season which means fans will continue to watch Kanan Stark's coming-of-age story into the next several years. The series, which is a prequel to Power and Power Book II: Ghost stands on its own in the Power Universe.
Fans already knew the character Kanan Stark from Curtis "50 Cent" Jackson's portrayal of the adult version of the character in Power. Devilish and menacing, Kanan was one of the most diabolical characters on TV. Now, 20-year-old Mekai Curtis has stepped into 50 Cent's shoes to play the teen version of Kanan and the similarities between himself and the Queens-born rapper are startling.
Are the two men related in real life?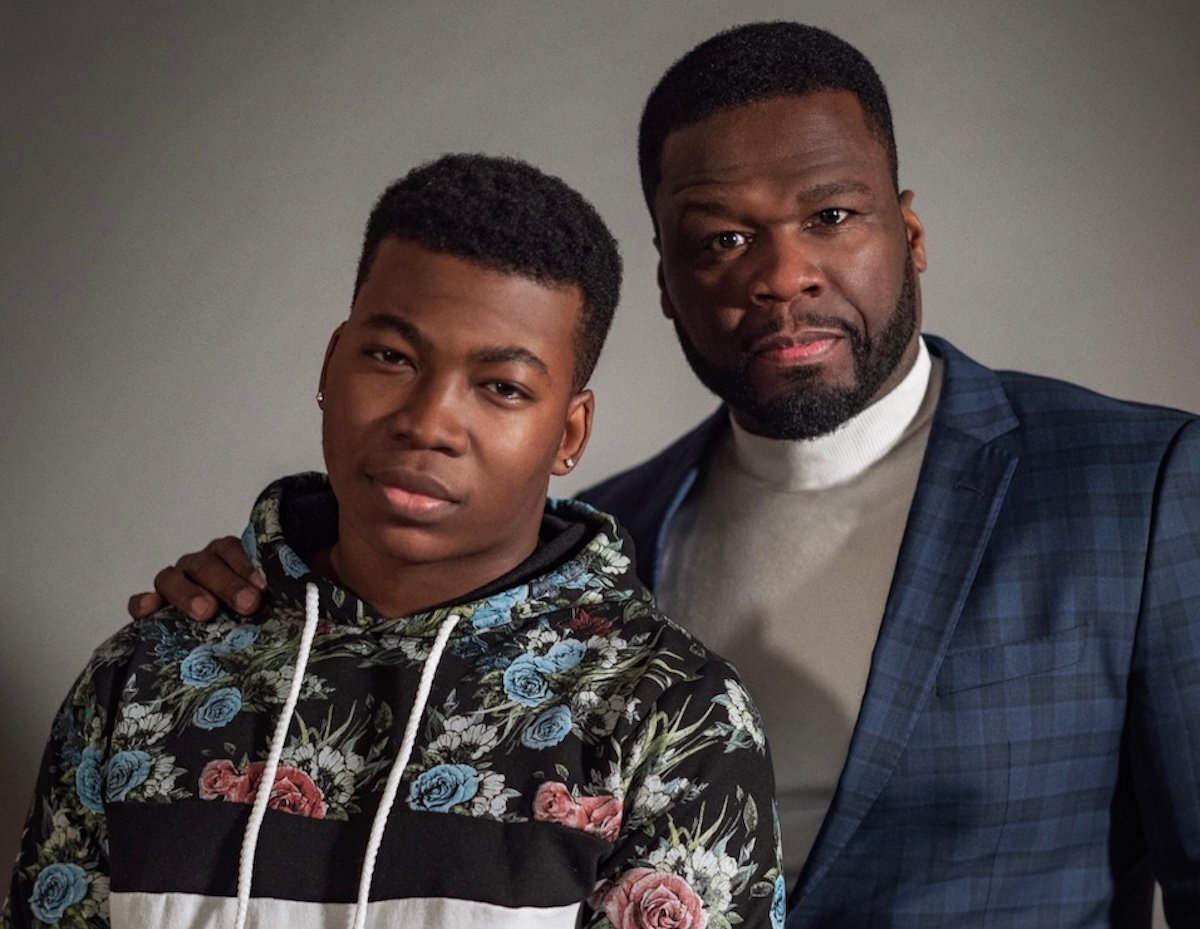 What is the 'Power Book III: Raising Kanan' about?
Set in Jamacia Queens in 1991, Power Book III: Raising Kanan introduces fans to 15-year-old Kanan Stark. Whip-smart, Kanan's mother Raq (Patina Miller), encourages her son to apply to the best high school in New York City. However, Kanan is more enticed by his mother's business. Raq, along with her brothers Marvin (London Brown) and Lou-Lou (Malcolm Mays) run one of the biggest drug empires in the city amid the crack cocaine epidemic.
"We meet him, he's young and impressionable and, you know, he's just trying to figure his way through life with a bunch of people around him that influence him, that's why it's called Raising Kanan," Curtis told Digital Spy. "You meet him, as this child, a kid who knows nothing about anything, and throughout the show, you get to go on the journey with him and see how he becomes so desensitized. How exactly he turns into the monster we know on Power. That's been the biggest thing about it, it's just the journey of watching him lose his innocence."
In just one episode, Kanan's life has already changed for good.
Is Mekai Curtis from 'Power Book III: Raising Kanan' related to 50 Cent?
Fans are startled by the shocking similarities between Curtis and 50 Cent. However, the two men are not related. Still, Curtis did study 50 Cent in order to truly embody the character. "I started watching Power again, just to see the mannerisms he has or certain cadences or whatever, certain relationships that might pop back up with what's happening," he told Entertainment Weekly. "Just trying to get his dialect and his movement down to bring that essence to the character, while also establishing that this is like 30 or so years in the past. So it's keeping that essence but also reverse-engineering it to give myself room to grow with the character to eventually get to where 50 had Kanan."
50 Cent was actually stunned himself by how close Curtis was able to mirror him. "I went through a period where my jaw was broken because I've been shot in my face, so I spent a long period of time speaking without moving my jaw, like having my teeth closed and talking, and it just slurs a little bit — and he got that down! So you notice that and I'm like, 'Yo, this kid is special!'" he told EW.
When will 'Power Book III: Raising Kanan' Episode 2 premiere on Starz?
Now that the first episode of the '90s-set series has debuted, people are desperate to know when the next episode will drop. Episode 2 of Power Book III: Raising Kanan will air Sunday, July 25 at 8:00 ET on Starz. However, for those who stream the episode, it will be available on July 25 at 12:01 AM on the Starz app.