'Power Book III: Raising Kanan': Is Season 2 of the Show Already Filming?
Power Book III: Raising Kanan the '90s set prequel series has launched with a bang. The Power Universe series chronicles the teen years of Kanan Stark, the menacing gangster made famous by Curtis "50 Cent" Jackson. On the show, 15-year-old Kanan is portrayed by Mekai Curtis, a young man determined to prove to his queenpin mother, Raquel "Raq" Thomas (Patina Miller) that he has what it takes to be a part of her business.
Raising Kanan was greenlit for season two ahead of the series premiere, but has the second season already begin filming?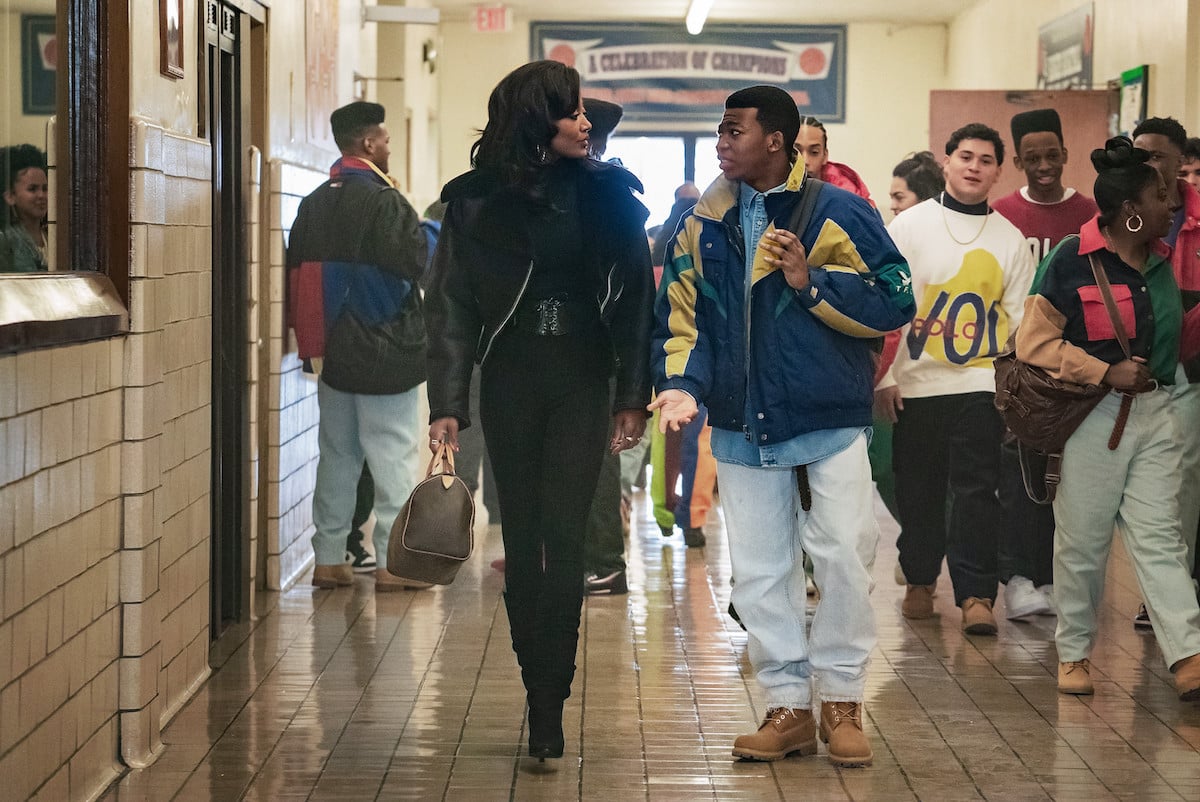 'Power Book III: Raising Kanan' recreates New York City in the '90s
While fans were somewhat well-versed in who Kanan was due to his appearance in Power, understanding his teen years and his family life is something else altogether. The cast and crew of Raising Kanan also had the harrowing task of creating Queens in the '90s amid all of the shiny new architecture and ways of dressing that have popped up in this century.
"Well, just the environment the neighborhood was, was a lot harder back then in the '90s," 50 Cent told Digital Spy. "You look at the beautiful buildings in New York City, they just didn't have windows. There just was abandoned buildings at that part. It was like a lot more, see no evil, hear no evil. Then you scarper when the police come, and like 'I don't know what happened. And if you watch like First 48 now you'll see how fast they tell. They're all just telling on everybody. Detective, all you had to do is just come in with a badge."
The wardrobe was also much more challenging than one might expect. "That wardrobe of that era is not that easy to find,"  Raising Kanan creator and showrunner Sascha Penn told Complex. "Keep in mind, we have to have doubles and triples of it, because if it gets dirty or if we have to shoot someone… one of the real challenges is getting wardrobe that was authentic to that particular moment. We try to get the real stuff."
Is the cast of 'Power Book III: Raising Kanan' already filming season 2?
Thankfully Starz was able to pull out all the stops, and though only a couple of episodes of Kanan have aired, fans are already loving it. So much so that the series has already been renewed for a second season and the cast and crew are already filming it.
50 Cent shared a photo of Miller, Curtis, and Toby Sandeman who portrays Raq's lover Symphony Bosket on Instagram. He captioned the photo, "Raising Kanan back to work already season 2 😆@themekaicurtis said they on fire🔥 @michaelraineyjr over there tripping." It looks like Raq and Symphony's relationship is about to thrive in a major way. This may solidify the theory that many have that he's somehow connected to James "Ghost" St. Patrick (Omari Hardwick).
How can you watch 'Power Book III: Raising Kanan' Season 1 for free?
If you're intrigued by Raising Kanan or if you've never even checked out the Power Universe in the past, now is the perfect time to get caught up. For those who don't have Starz network, catching the series for free is actually much easier than you might expect.
Starz is offering a seven-day trial for new customers. This means if you join today, you can catch the first several episodes of Raising Kanan for free. After the trial, the price goes up to $8.99 per month. However, for those with Hulu, there is an even cheaper option.
The streaming platform is currently offering a free week-long trial of Starz for anyone who would like to add it on. . After the trial, if you keep Starz, you will be charged just $0.99 a month for the first two months. This means you can watch the majority of what has debuted in the Power Universe for a few dollars.