'Power Book III: Raising Kanan': Kanan Could Turn Against Raq in Season 2
Power Book III: Raising Kanan focuses on 16-year-old Kanan Stark (Curtis "50 Cent" Jackson in Power and Mekai Curtis in Kanan). Before he became a menacing drug dealer, he was just a teen desperate to prove himself to his mother. Growing up in Queens in the '90s, his mother, Raquel "Raq" Thomas (Patina Miller) was a ruthless drug queenpin. However, Kanan has no idea how truly monstrous his mother is. She's even alienated her brothers, Marvin (London Brown) and Lou Lou (Malcolm Mays) with her vicious decision-making.
Fans are eager to see how season 2 is going to pan out. Power Universe fans are convinced that Kanan and Raq will fall out for good.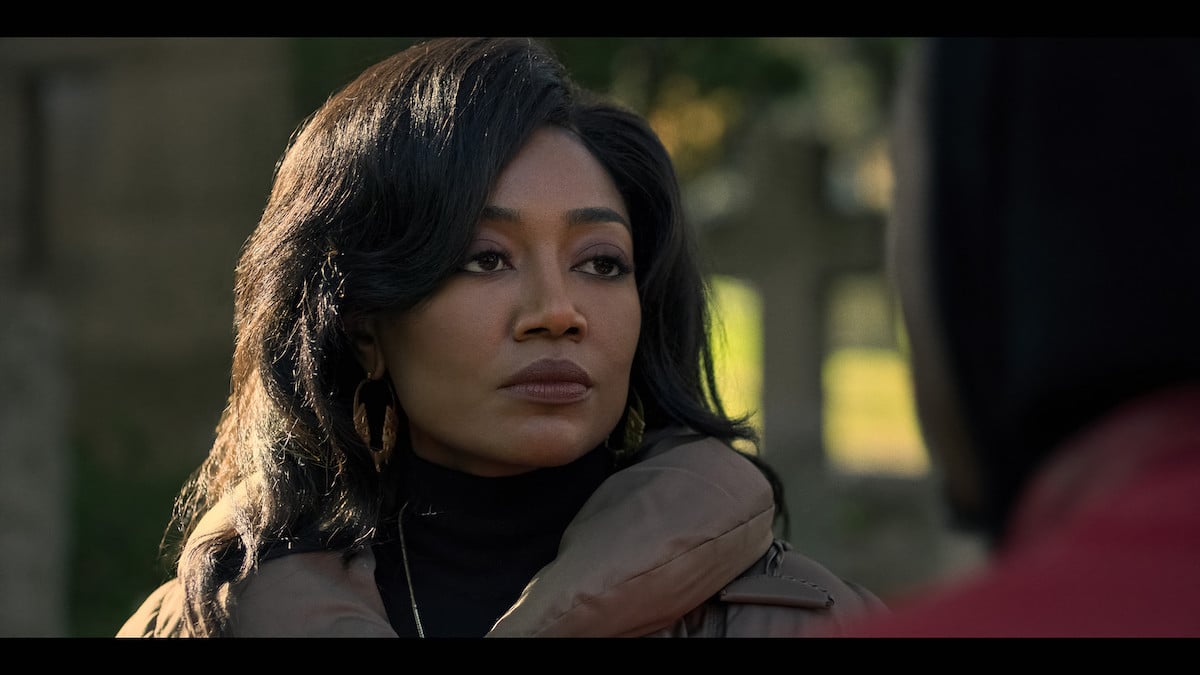 RELATED: 'Power Book III: Raising Kanan': Did Kanan Kill Ghost's Father?
'Power Book III: Raising Kanan' Season 2 has been delayed
The second season of Raising Kanan went into production before the first season even began. However, the coronavirus (COVID-19) pandemic put a glitch in filming. "I don't have a date, but I can tell you they are shooting the finale right now," Power Universe creator Courtney Kemp said during an Instagram Live. "We had to push part of the season because of COVID. The Omicron surge made us have to delay the beginning of Power Book II: Ghost Season 3 and take a break in the middle of Raising Kanan Season 2. It's going to be on a little later as a result, but like a tiny bit. And I think it's actually more going to affect the second half of the season, but not that much."
Kanan could turn against Raq in season 2
Now that filming for season 2 has come to an end, Miller shared some details about the Thomas family. "Basically family ties, you see how close the Thomas family is," she shared on The View. "A lot of those family ties will be broken, it is a family drama. So, the Thomas family is going to start to have a family drama between them and the secrets and lies. We know that there are a lot of secrets, and some of those things will be revealed."
What is 'Power Book III: Raising Kanan' Season 2 about?
It seems like family truly is going to stand at the center of season 2.
"It's just the continuation of actions and consequences," Curtis told Entertainment Weekly. "There's going to be some stuff happening that, again, you're going to see how it molds and shapes Kanan and what it does to his psyche."
Lou Lou is already losing respect for Raq "The family's in an entirely new space and different dynamic now, so it's them navigating that and figuring out where they can step, where they can't step," Curtis explained. "It's a lot of complicated things going on. It's wild."
RELATED: 'Power Book III: Raising Kanan': 50 Cent Teases Ghost, Tommy and Breeze Appearances in Season 2