'Power Book III: Raising Kanan': Kanan's History With Tasha Will Be Explained in the Series
Naturi Naughton's Tasha St. Patrick stood at the center of the Power Universe. Though the character's storyline seemingly ran its course, it seems like Power Book III: Raising Kanan fans might get to see a younger version of the character soon. As we know, Raising Kanan serves as a prequel series in the Power Universe. It follows 15-year-old Kanan Stark (Mekai Curtis), the character made infamous by Curtis "50 Cent" Jackson in Power.
We know that Kanan eventually meets Tasha's husband, James "Ghost" St. Patrick (Omari Hardwick), and his best friend Tommy Egan (Joseph Sikora), but it appears that Kanan and Tasha also have a history of their own.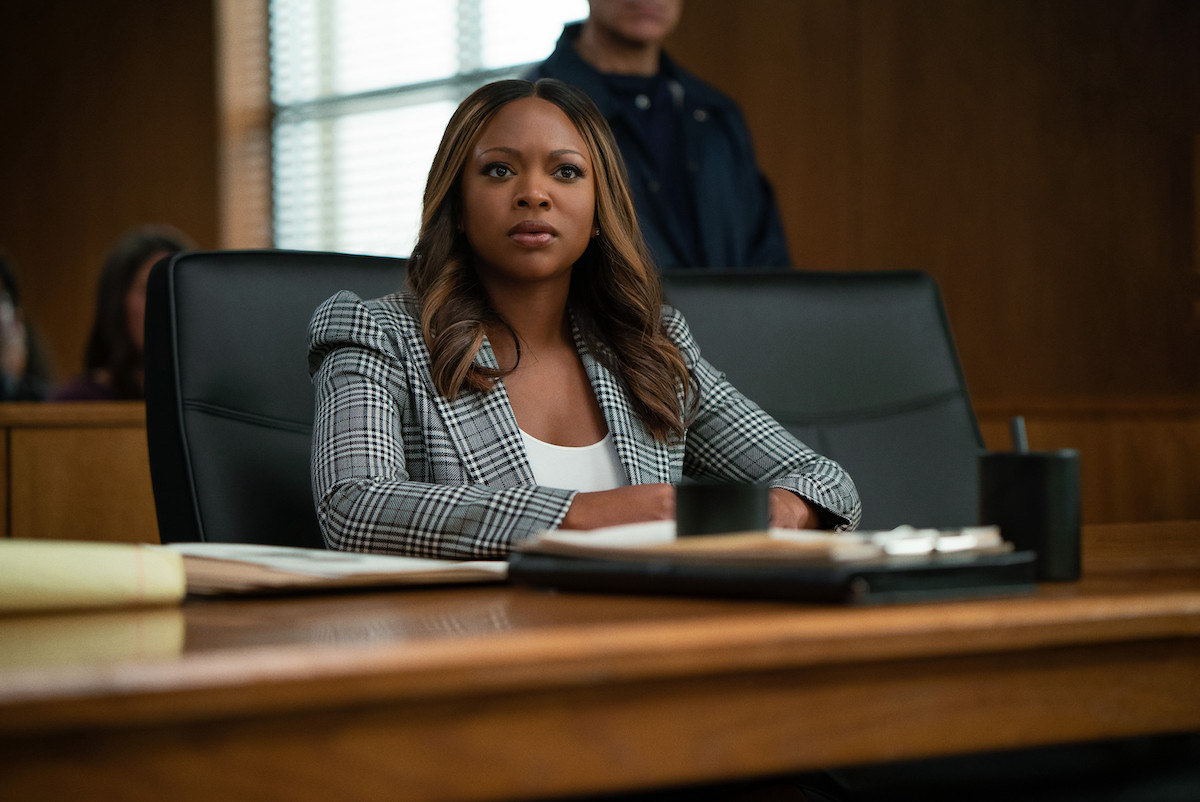 RELATED: 50 Cent Says the Success of 'Power' Made Starz Official
Who is Tasha in the 'Power' Universe?
Tasha St. Patrick was an essential character in Power and its first spinoff, Power Book II: Ghost. The ride-or-die wife to Ghost, Tasha was living her best life until her husband's infidelity and ambitions caused everything to crumble around her. As Ghost's actions began to affect her family, she did everything in her power to protect herself and her children, even when it didn't always pan out in her favor.
In Power Book II: Ghost, we watched Tasha stand trial after being accused of murdering Ghost. Though she was protecting her son Tariq (Michael Rainey Jr.), Tasha's life has been forever changed, especially now that she's in witness protection.
However, she might not be gone from the Power Universe for good. There is still a connection to Kanan that hasn't been explained.
RELATED: 'Power Book III: Raising Kanan': Mekai Curtis Studied 50 Cent to Transform Into Kanan Stark
50 Cent says Kanan's history with Tasha will be explained in 'Power Book III: Raising Kanan'
There has also been something strange between Kanan and Tasha. Power fans initially picked up the tension between the pair in season 2 of the original series. During their first interaction on screen, Kanan says, "I used to think about you sometimes when I was inside," he says. "If you ever need anything — anything you ain't getting from Ghost — you know you can ask me."  Tasha looked visibly uncomfortable.
Now 50 Cent has explained that the history between Kanan and Tasha will come to life in Power Book III: Raising Kanan. "There's a point where Ghost forgave Kanan and wanted him back around. Cause it was just better to work with them than to work against him," 50 Cent told TV Fanatic. "And you see that Tasha has additional passion or additional anger, and it's unexplained. It was unexplained in Power, but they'll get the explanation later."
RELATED: 'Power Book III: Raising Kanan': 50 Cent Says Things in New York City Were Very Different in the '90s
Is Kanan Tariq's real father in the 'Power' Universe?
Fans have always thought there was something more to Tasha's relationship with Kanan, considering how she acted when he was released from prison and how flirtatious he was with her. For years, Power Universe fans have swirled around the idea that Kanan is Tariq and his late fraternal twin Raina's (Donshea Hopkins) biological father.
In Power, Kanan's cousin Jukebox (Anika Noni Rose) often referred to Tariq as "your boy" when she spoke to Kanan about him. Moreover, to get revenge against Ghost, Kanan got close to Tariq with the intent to kill him. instead, the pair formed a father/son bond.
Now that Power Book III: Raising Kanan has debuted, fans are pointing out the similarities between young Kanan and Tariq. "That's fun to hear that there's some of Tariq in young Kanan," Rainey told Entertainment Weekly. "That's making me even more excited."