'Power Book III: Raising Kanan': LaToya Luckett Was Just Cast as Jukebox's Mom
Power Book III: Raising Kanan hasn't even finished airing its first season, but filming for season 2 is already underway. As we watch the saga of Kanan's coming of age continue, we're going to see how his relationship with his drug queenpin mother, Raquel "Raq" Thomas' (Patina Miller) will continue to expand.
However, this is not just Kanan's story. His best friend and cousin Jukebox (Hailey Kilgrove) is also standing in the spotlight and we've watched her strained relationship with her father Marvin (London Brown) get even tenser. Now, Queen Sugar alum LaToya Luckett has been cast in season 2 as Jukebox's mom.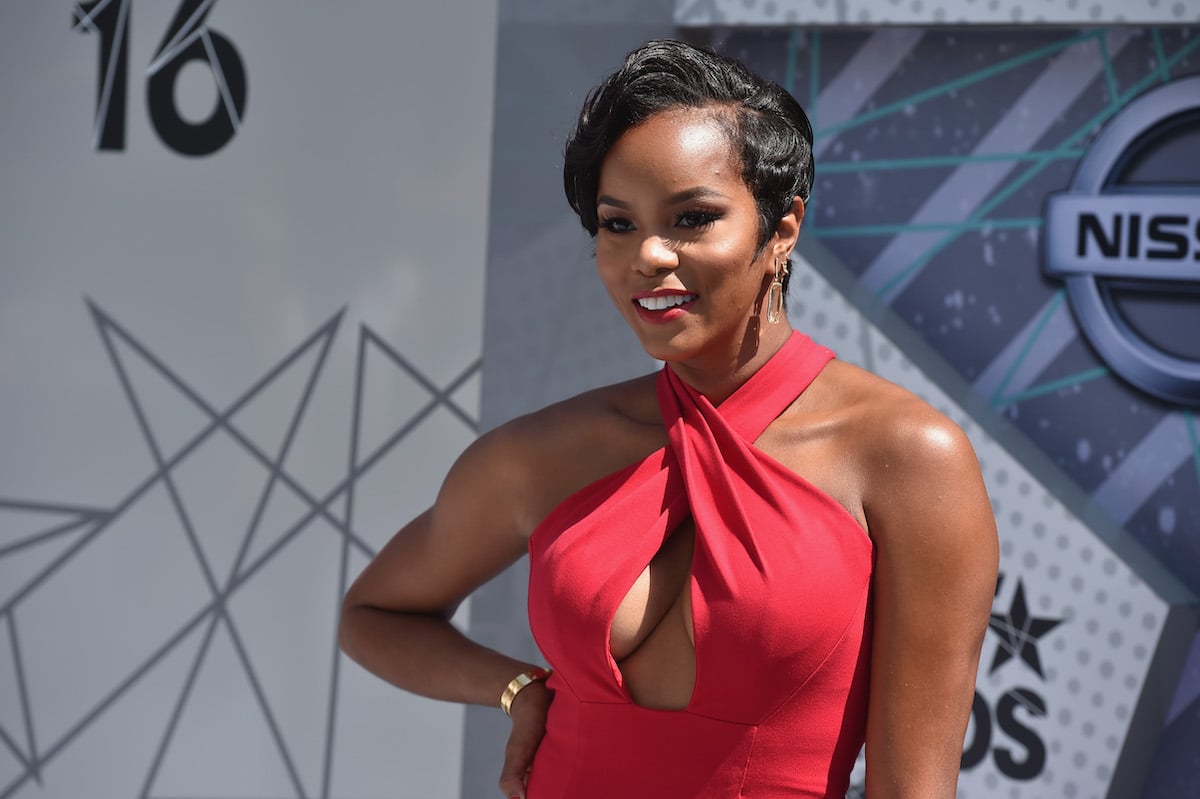 RELATED: 'Power Book III: Raising Kanan': Mekai Curtis Studied 50 Cent to Transform Into Kanan Stark
Jukebox and her father Marvin have a strained relationship on 'Power Book III: Raising Kanan'
As Raq's muscle and an older brother who doesn't exactly think things out before he acts, Marvin hasn't exactly earned the role of father of the year. In fact, since he and Jukebox are rarely around one another it's easy to forget that they are father/daughter. In fact, Jukebox confides more in Raq and Lou Lou (Malcolm Mays), Raq and Marvin's younger brother.
Thus far the only real interaction that we've seen between the pair was when Marvin was going through Jukebox's things in her bedroom and when she declined his offer for a ride home.
RELATED: 'Power Book III: Raising Kanan': Will the Show Crossover With 'Power Book II: Ghost'?
LaToya Luckett will portray Jukebox's mother Kenya on 'Power Book III: Raising Kanan'
There have been many questions surrounding Jukebox's mother and how she landed under Raq's care briefly before returning to Marvin's home.  According to Lou Lou, Jukebox's mother left the family to be a New York Knicks groupie. Now, that Starz has announced Luckett's casting as Kenya, we have even more information about the character.
According to the Starz press release, "Luckett will play Kenya, Jukebox's mother and Marvin's ex. She left their family when Jukebox was very young, tried to make it in LA as a singer, but three years ago, she moved back to New York. Upon her return, she settles in Harlem where church is a big part of her life."
Since we know that Jukebox is coming into her sexuality, we don't think her mother will be so accepting now that she's deeply involved in church.
RELATED: 'Power Book III: Raising Kanan': The Character Symphony Bosket Could Be Connected to Ghost
How does Jukebox become a dirty cop on 'Power'?
Jukebox was transformed by the vicious dirty cop that Anika Noni Rose portrayed in Power. Though she's not exactly naive in Raising Kanan, it's clear that things are going to get much darker for her in the future. Since her family doesn't associate with police, we have a feeling that she's going to form a bond with Detective Malcolm Howard's (Omar Epps) rookie partner who tried to approach Jukebox as someone to "talk to."
Though Jukebox has a soft heart now, by the time we meet her in Power she's blackhearted toward everyone but Kanan. Considering who her parents are and the fact that her aunt Raq is distracted with Kanan and her business, it's easy to see how Jukebox could be cast aside.