'Power Book III: Raising Kanan': London Brown Plays 1 Album to Transform Into Uncle Marvin
Power Book III: Raising Kanan has introduced a slew of new characters into the Power Universe. The series is set in the '90s in Queens, New York. It follows the coming-of-age story of 15-year old Kanan Stark (Mekai Curtis). Kanan is the character that Curtis "50 Cent" Jackson brought to life in Power.
Though the series centers on Kanan, it's also a story about his family including his drug queenpin mother, Raquel "Raq" Thomas (Patina Miller). Raq runs her drug empire with her brothers, Marvin (London Brown) and Lou Lou (Malcolm Mays).
Now, Brown has revealed the album he listens to in order to transform into Marvin.
[Spoiler alert: This article contains spoilers for Power Book III: Raising Kanan Episode 108 "The Cost of Business"]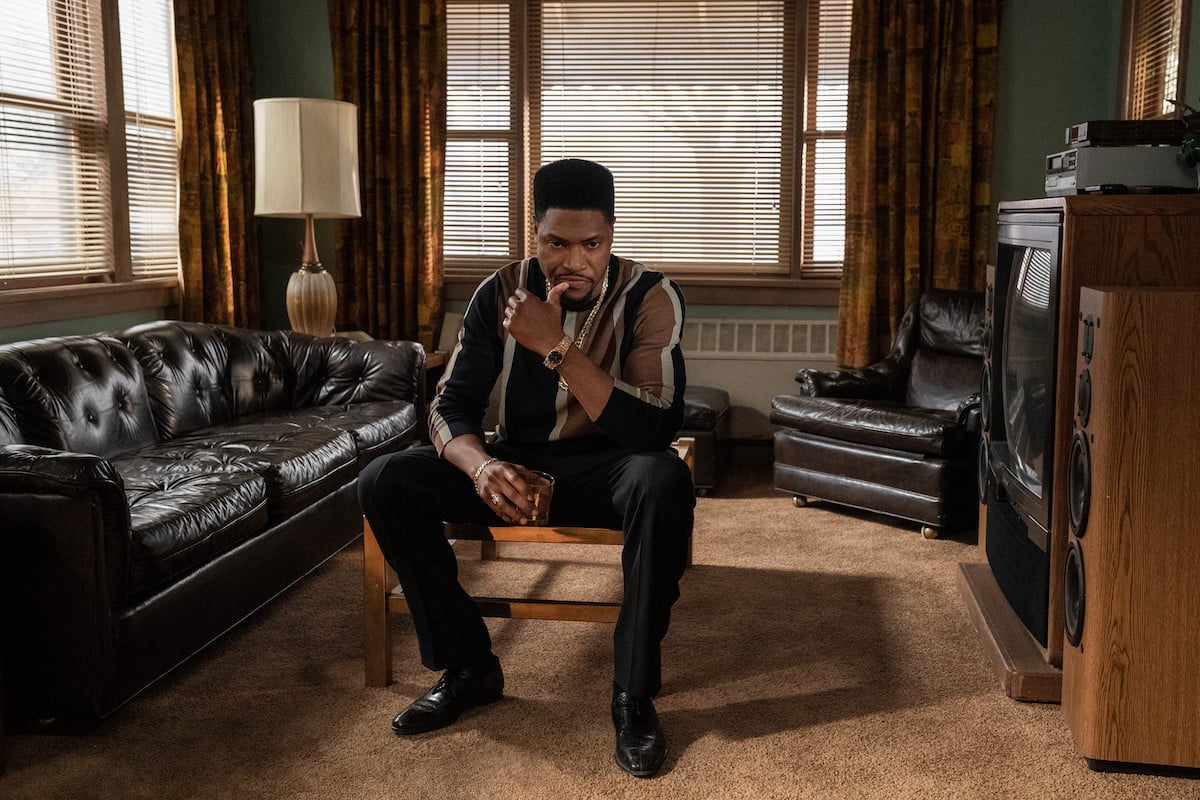 RELATED: 'Power Book III: Raising Kanan': Did Kanan Kill Ghost's Father?
Marvin is based on 50 Cent's real-life uncle in 'Power Book III: Raising Kanan'
When it comes to Raq's drug empire, unfortunately, Marvin has been the weakest link. Despite his antics, Raising Kanan fans are still rooting for Marvin. Now, 50 Cent has revealed that the character is based on his real-life uncle.
"My Uncle Horace is a lot like Marvin," 50 Cent told TV Line. "He's the kind of person who can handle altercations and do aggressive things, but he gets in his own way. My Uncle Horace made a lot of crazy decisions and moves in business that still don't make sense when I hear the stories. He's been like that my entire life. When talking about my uncle with [Power Book III: Raising Kanan creator] Sascha [Penn], I told him about things I experienced with him and gave him a pretty clear canvas to paint the picture on. Uncle Horace wasn't in all of the scenarios you see on the television, but he's definitely on his own page."
Hopefully, Marvin will be able to sort himself out before the end of Power Book III: Raising Kanan Season 1.
RELATED: 'Power Book III: Raising Kanan': Mekai Curtis Studied 50 Cent to Transform Into Kanan Stark
London Brown plays Nas' 'Illmatic' to transform into Marvin on 'Power Book III: Raising Kanan'
Though he means well, it's clear that Marvin doesn't always think things through which is why chaos tends to follow him. However, Brown is very particular when it comes to his character and getting into Marvin's mindset.
"I didn't try to totally escape [that] the minute they called cut," Brown told TV Line. If I need to be where I need to be, I'll just kind of sit and stay there emotionally and mentally, but not necessarily in character. I played a lot of Nas' [album] Illmatic to stay in that space and get ready. With all of his notorious acts, Marvin is still grounded. He has issues that he hasn't flushed out yet, and unfortunately, that clouds his decision-making."
In Raising Kanan Season 2 with the introduction of Jukebox's mom, Kenya (LeToya Luckett), we'll learn more about Marvin's past.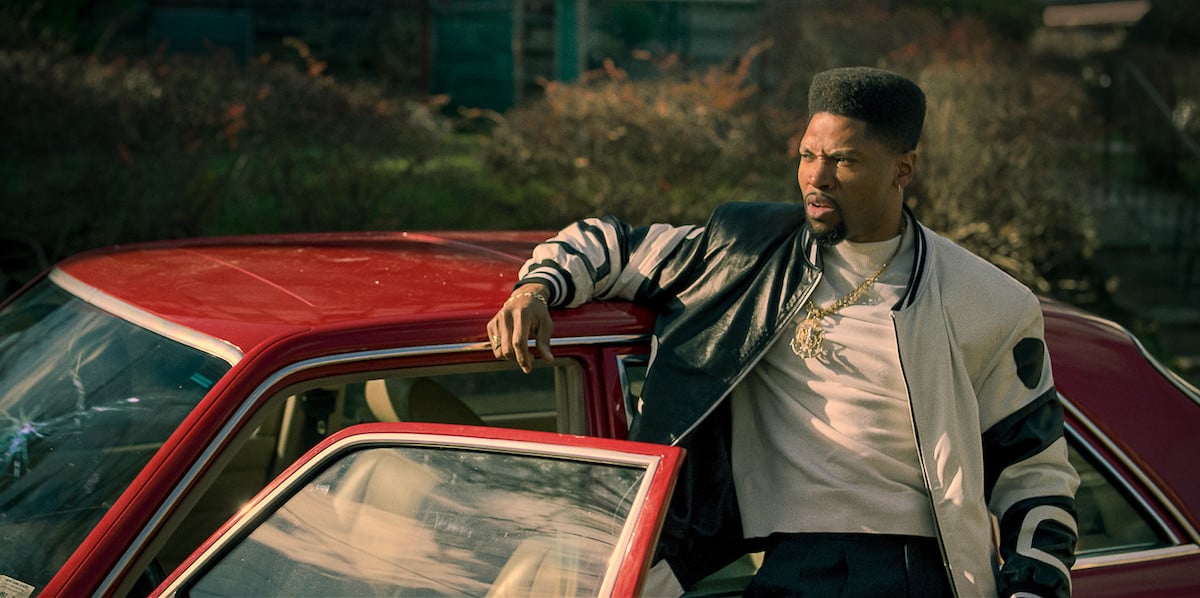 Is Marvin actually Breeze?
As much as Marvin has been a hindrance to Raq's organization and as much as he's enabled Kanan's antics, fans believe that he serves a bigger purpose in the Power Universe. In episode 108, it was revealed that Marvin was unable to stand at the head of the organization because he became addicted to crack and was later sent away to prison.
However, if the war between Raq and Unique (Joey Bada$$), escalates, Marvin could be the only one left standing, especially if Lou Lou doesn't survive. As we know, eventually Kanan teams up with someone named Breeze to build an empire of his own. It appears that Breeze could also be Marvin. "My character basically introduces Kanan into this lifestyle that Power fans know him for," Brown told journalist Landon Buford on Instagram. "And the fact that my sister is in charge because I was irresponsible with it when I was in the position. So, that creates a little beef between us and a bit of a power struggle. In the relationship with my daughter [Juke Box], we don't see eye to eye just on the father-daughter type of thing. So, the only person that my character can use his authoritative energy on is young Kanan."
As we know, Breeze and Kanan help mold Ghost (Omari Hardwick) and Tommy (Joseph Sikora) until Ghost eventually kills Breeze so the character is very important.