'Power Book III: Raising Kanan': Lou Lou and Kanan's Relationship Will Transform in Season 2
Power Book III: Raising Kanan is the origin story of Kanan Stark (Mekai Curtis). Set in Queens in the early '90s, we've watched Kanan become indoctrinated into the drug game. In the first season, Kanan received a crash course in his family business under the direction of his drug queenpin mother,  Raquel "Raq" Thomas (Patina Miller), and his uncles, Marvin (London Brown) and Lou Lou (Malcolm Mays).
Now that Kanan has bitten off more than he can chew, we believe his relationship with Lou Lou will be transformed in the second season of Raising Kanan.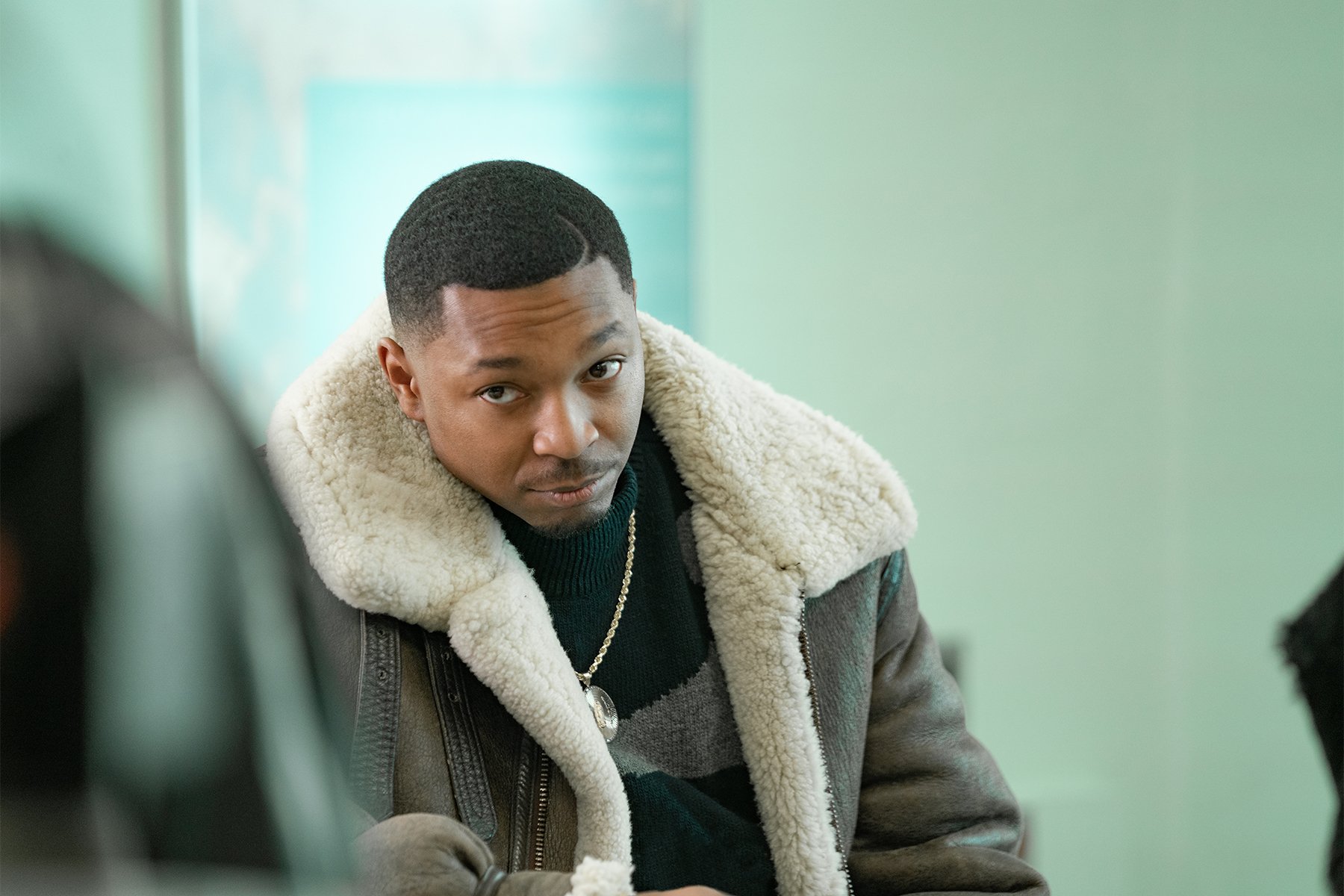 RELATED: 'Power Book III: Raising Kanan': Did Kanan Kill Ghost's Father?
Lou Lou is like Michael Corleone on 'Power Book III: Raising Kanan'
Lou Lou is one of the most compelling characters in Raising Kanan. Though he's incredibly intelligent and cutthroat, he wants more out of life than being his sister's right hand in her drug empire. However, he might be the best man for the job.
In fact, Mays compared him to one of the most beloved gangsters in movie history. "Black Michael Corleone," Mays told The Hollywood Reporter. "He's just cool, calm, collected. He's ice. He's tired of his job, and there was something very, you know, 'man of constant sorrow' about him."
Lou Lou's feelings about his role in Raq's empire could cause him to bond more with his nephew in season 2.
Lou Lou and Kanan's relationship will transform in season 2
If you look back at the first season of Raising Kanan, Lou Lou and Kanan rarely interacted. Instead, Kanan gravitated toward his uncle Marvin who was a bit more of a hot head. Marvin acts as more of a father figure to Kanan than he does his own daughter Jukebox (Hailey Kilgrove). However, amid Kanan's return to Queens following his assassination attempt on Detective Malcolm Howard (Omar Epps), it looks like he's going to try to distance himself from the family business, which is something Lou Lou is also looking to do.
Seeing Raq for who she really is could push Lou Lou and Kanan together and allow them to form a close bond that they may not have in the past. We doubt Kanan will go as far (at this point) as trying to hurt his mother. However, he and Lou Lou could plot together to save Raq from herself.
With Marvin firmly back on Raq's side and determined to repair things with Jukebox, this could pave a way for a closer relationship between Kanan and his mother's youngest brother.
There will be major changes to Kanan's family dynamic in season 2
The change in Lou Lou and Kanan's relationship could be the first hint that there will be some drastic changes in the Thomas family dynamic in season 2 of Raising Kanan. "The family's in an entirely new space and different dynamic now, so it's them navigating that and figuring out where they can step, where they can't step," Curtis told Entertainment Weekly. "It's a lot of complicated things going on. It's wild."
Still, that's not going to stop Raq from trying to hold her family together as she expands into mob territory in season 2. "Family. Us. I know we got our differences," she says in the season 2 teaser trailer. "But at the end of the day, we blood. And that's way more important than any static that's between us."
RELATED: 'Power Book III: Raising Kanan': Mekai Curtis Studied 50 Cent to Transform Into Kanan Stark