'Power Book III: Raising Kanan': Malcolm Mays Says the Show Has a Lot in Common With 'Snowfall'
Power Book III: Raising Kanan is the third series in the Power Universe. The '90s set drama series chronicles the life of Kanan Stark (Mekai Curtis). The series opens as 15-year-old Kanan is beginning to shift away from the life and values that he's always known to make a name for himself in his queenpin mother, Raquel "Raq" Thomas' (Patina Miller) drug empire.
Raq runs her business with her brothers Lou Lou (Malcolm Mays) and Marvin (London Brown). Though it's set in New York, the series is always becoming compared to the Los Angeles- set series, Snowfall.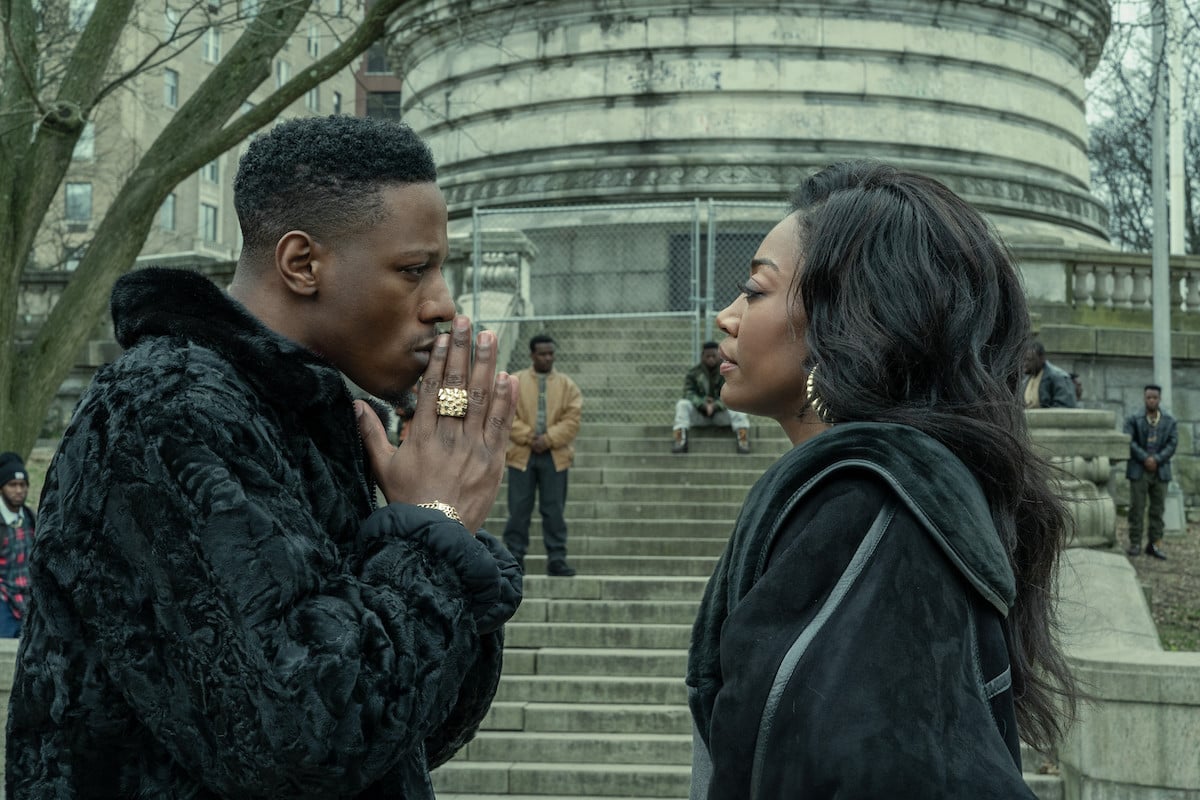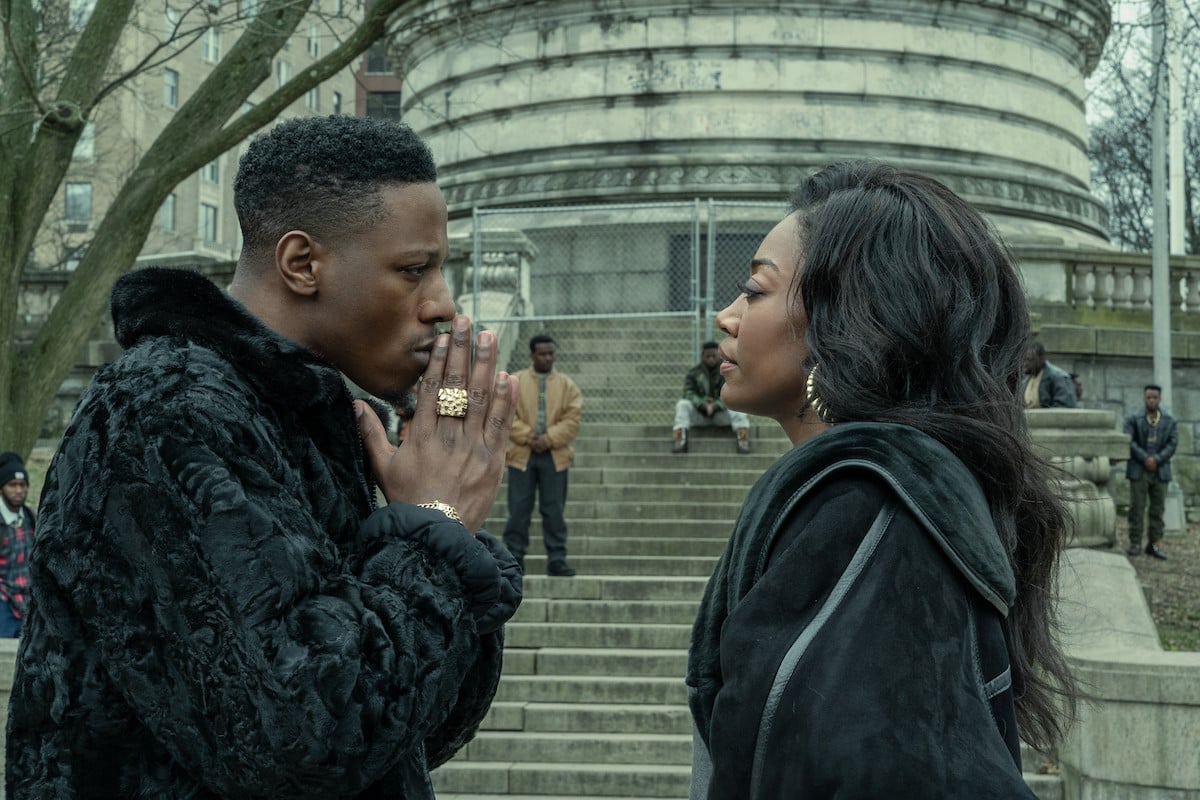 The 'Power' Universe is often compared to 'Snowfall'
The original Power ran for six seasons and has spawned, Power Book II: Ghost, Power Book III: Raising Kanan, and the upcoming shows, Power Book IV: Force and Power Book V: Influence. The series is often compared to Snowfall, the 1980s set drama series which chronicles the rise of Franklin Saint (Damson Idris) a young drug dealer on a quest for power.
Though fans have been drawing parallels between the series and Power for years, Omari Hardwick who portrayed James "Ghost" St. Patrick on the original show says it's too soon to begin comparing the shows since Snowfall is still airing.
"I can't say that on the list would be Snowfall at this point because it's still running and still balling," Hardwick said on the Higher Learning With Van Lathan and Rachel Lindsay podcast. "It's still trying to figure out the cross-over and the fade-away. They ain't proving all that yet."
'Power Book III: Raising Kanan' star Malcolm Mays says the show has a lot in common with 'Snowfall'
Though Hardwick refused to compare Power and Snowfall, Mays who starred in the FX drama series as Kevin Hamilton and is now the stoic Lou Lou on Raising Kanan says both of the shows have a lot of things in common.
"Both shows have amazing casts, and some of my closest friends are on Snowfall," Mays told TV Line. "Damson [Idris] is my brother and he's one of the most talented living actors at this moment. Can't nobody tell me nothing about him. Isaiah [John] and I talk consistently because we're sharing life experiences. He's becoming a family man and I want to be domesticated and learn from him. He's such a good man."
If you consider the theme of the first season of Raising Kanan which is "You reap what you sow" you can see how clearly Franklin's journey fit this same theme in Snowfall Season 1.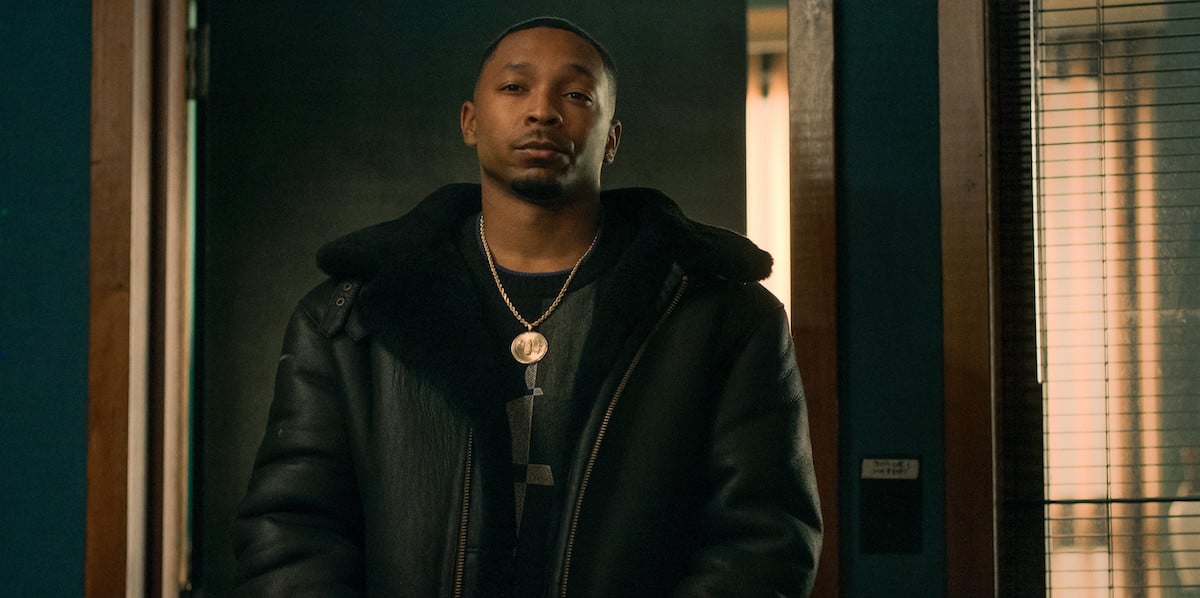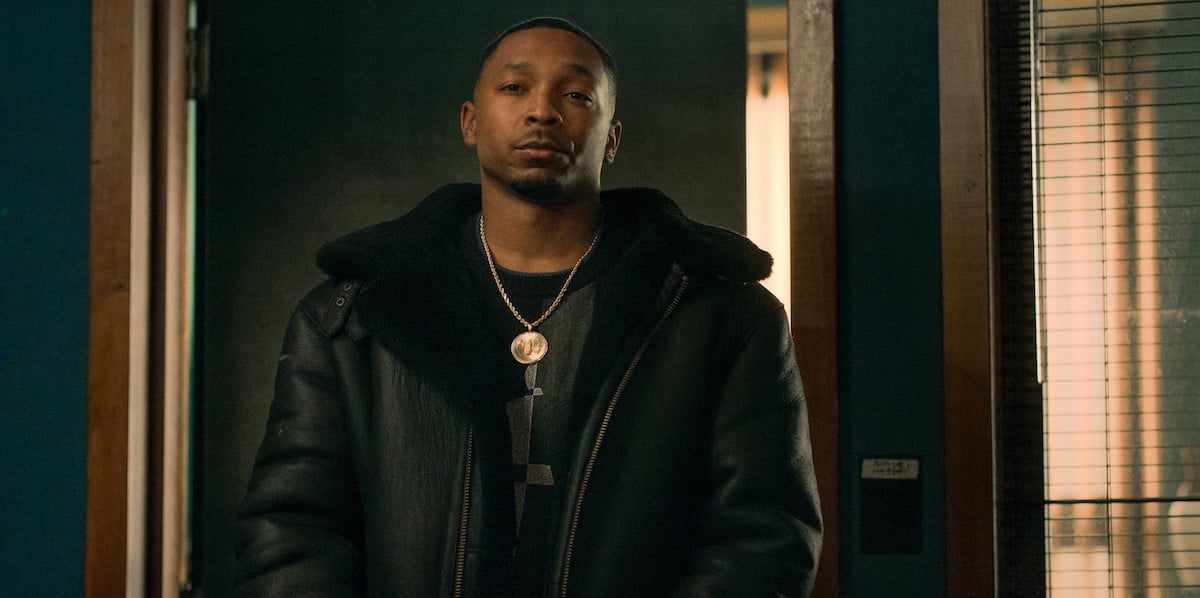 Lou Lou is on the cusp of a major transformation on 'Power Book III: Raising Kanan'
Just as fans watched the evolution of Franklin on Snowfall and as we've watched Kanan step deeper into his mother's world, Mays has also revealed that Lou Lou is poised for a major transformation as well. "We know that Lou-Lou deeply cares about Raq and Jukebox, and his family and he has a code for what he does," Mays told TV Line. "When you see that, you're going to have more empathy for him. [Executive producer] 50 Cent is really great about emphasizing that nobody liked his character Kanan until they realized he cared about Tariq. That's very insightful."
Though Lou Lou is deeply connected to Raq and the family business, you can see his dreams of becoming a music producer tugging at him. "You're going to see Lou-Lou become more torn about the life he has now and where he wants to be," Mays said.